Skip to main content
Search
Jobs
Early Careers
Power The Future Of Travel
At Expedia Group, we power global travel for everyone, everywhere, and we are looking for outstanding talent to join our team. With our Internship, Graduate, and Apprenticeship Programs, we pave the way for our early careers talent to go far with accelerated career development. We'll empower you to explore the boundless opportunities to innovate travel. As a part of these programs, you'll work on meaningful projects and be a part of our supportive culture of innovation and inclusivity.
Search Jobs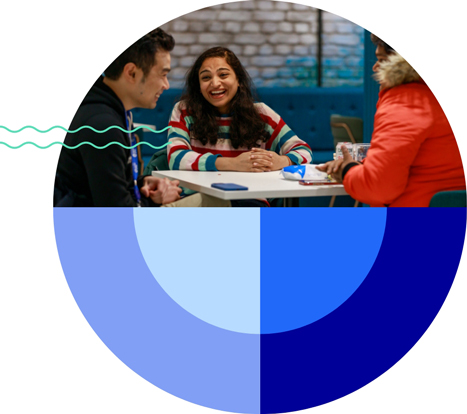 We're dedicated to addressing racial inequity
We've centered our Early Careers Programs around actively partnering with diverse student bodies and groups globally. Expedia Group has made commitments that will propel us forward on the path to progress. We want to create lasting change that helps create a better world for future generations. Start your career journey with us, and you'll discover how we strengthen connections in our communities, broaden horizons, and bridge divides.
Learn More
25%

25% of U.S. external hires will come from racially and ethnically underrepresented groups

50%

We are committed to our hiring target for women to occupy 50% of roles at all levels by the end of 2025
Explore Early Careers
Commercial
Data Science, Analytics
Machine Learning
Product & Program Management
Software Engineering
User Experience
Work with our
awarded team
We're committed to being a place where you can build and develop your career — for the long haul. That is why we are incredibly proud to have been awarded workplace recognitions for being a great place to launch careers.
How We Hire
What can you expect from our application process?
Connect with us at career fairs, events, or visit our website, where you will decide on a role and submit your application. Depending on the position, we will evaluate your skills with a technical assessment or case study.

Next is the interview process, where you will wow us with your technical and behavioral skills. Once you have successfully completed these steps, look for our offer to join one of our programs or a full-time role.

We saved the best for last - Welcome to Expedia Group! Once you are a member of our team, no matter the capacity, you will be treated as one of us because you are, and we are excited to have you.
Interview Tips
When you interview with us, we want you to succeed and have a great experience. With a few interview tips and tricks, you can bring your best self and feel confident that you answered the questions to the best of your ability.
Why?

Before you apply or interview for any of our positions, ask yourself this simple question: why do you want to work with us?

Take some time to think about what excites you and what strengths you can bring to the role and Expedia Group.

Our Values

Learn and understand our values – Choose Fearlessly, Force Simplicity, Include Consciously, Trust Each Other and Go Get What's Next.

We will ask you competency and strength-based questions based on these five values, so learning them and preparing in advance will help you understand what we are looking for.

Be Yourself!

Do your research and be prepared, but when it comes down to it, we want to meet the real you!

Your interview and assessment day is just as much for you to make sure we're a good fit for your career goals, so remember to relax, take some deep breaths, and be yourself! We can't wait to meet you!
Hear from our interns,
graduates, and apprentices
Life At Expedia Group

Notice: Undefined property: stdClass::$hide in /home/expediabay/expedia2022.bayard-dedicated.com/wp-content/themes/careers.expediagroup.com/template/early-careers.php on line 137

Join Our Career Network
Not ready to apply to an open position or didn't find something that fit? Subscribe to our career network, and you'll be among the first to know about new opportunities, and we'll share what's happening around Expedia Group.
Subscribe