Skip to main content
Search
Jobs
Life at Expedia Group Blog
Back to blog posts
10 Ways to Support Latinx Travel and Travelers
Veronica Velazquez | Snr Manager, Inclusion & Diversity
I was born outside of New York City and identify as a second generation Latina. My grandparents immigrated to the U.S. from Cuba and Puerto Rico.  I am now engaged to a first generation Latino, whose family is from the Dominican Republic and Puerto Rico. I work in Inclusion & Diversity at Expedia Group and feel humbed to share opportunities for allyship to the Latinx community ?.
In honor of Hispanic Heritage Month in the U.S., Expedia Group would like to educate allies on how to support Latinx Travel and Travelers. We leverage the term Latinx, which is defined as (adj.): Relating to people of Latin American origin or descent (used as a gender-neutral or non-binary alternative to Latino or Latina).
Here are 10 tips for how to help support the Latinx travel community.
Support local culture: When many of our ancestors immigrated to America, they settled in areas like Arizona, California, Colorado, Florida, Georgia, Illinois, New Jersey, New Mexico, New York, North Carolina, Pennsylvania and Texas—all of which had a population of 1 million or more Hispanic residents in 2019 (source). When traveling to states with Latinx business, please support the culture. Research Latinx cuisines, heritage sites, museums, musical performances, and more.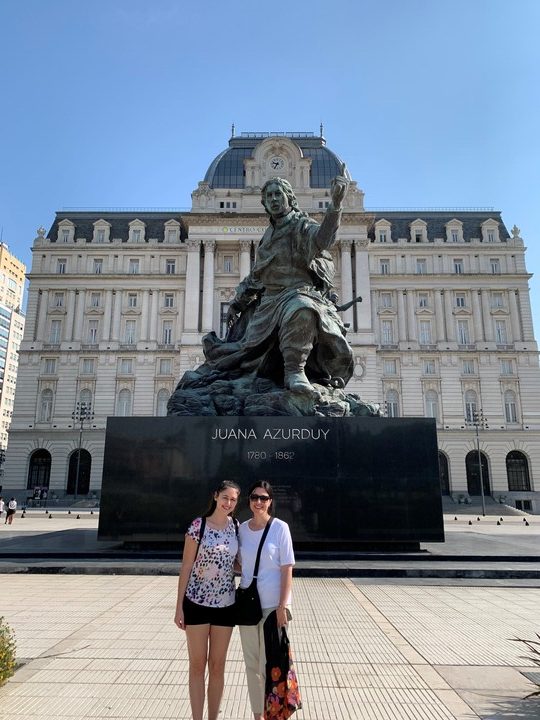 Showcase diversity: Latinx people are very diverse, and there is no stereotypical Latinx family. Our skin tones vary from the most fair, to the darkest shade. We are not all religious, or even Catholic. We may or may not speak the language of our ancestors. When advertising or depicting our people, please keep these in mind, and showcase a diverse community of people.
Write out and use names correctly: Last names are very important to us. Please use them as we do, whether that means with written accent marks, or in their long form with multiple names. We are giving credit to our family members, which may go beyond our paternal side.
Don't assume all Latinx people speak Spanish: Also with last names, just because a name looks Spanish does not mean we speak Spanish. Please avoid assuming our primary language and instead ask us. There are many Latinx people who do not speak Spanish and whose roots may be from a Portuguese or other tongue.
Be kind: Please be kind to the hotel staff, many of whom are Latinx, especially in the U.S. This means making eye contact, greeting them, and leaving tips if you are satisfied with their work.
Don't stereotype: Please don't assume that Latinx people are always members of the staff. When traveling, we have been confused with working as custodial staff, housekeeping, etc; please look out for uniform and name badge cues.
Offer help: Our family members of all ages are travelers as well. They may need assistance with booking and participating in travel, preferably in their native language and with less technological terms. If someone is struggling, please ask if you can help them.
Recognize different identities: Have you heard someone identify themselves as "first generation" or "second generation?" This refers to how many generations we are from the first immigrant to this country. Some of us have had family here for decades, others quite new.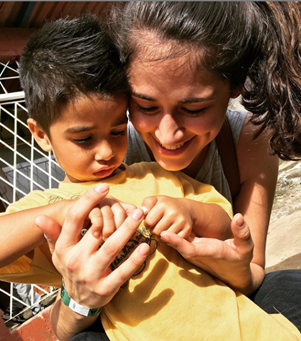 Make information reassuring: I am one of the first in my family to travel all around the world, including to countries my family has never even heard of. I am always researching reviews and putting time into booking travel, for my own benefit and to subside the fears of my family who is less familiar.
Give back while traveling: When traveling to Latin America, please consider service travel as well as leisure. Many of our countries are still developing and while tourism is critical, so is helping the people in their communities. Check out programs that allow you to give back, such as building schools, cleaning up beaches, teaching English, etc.
—
Join our Talent Community
We're looking for outstanding talent to join us on our purpose to bring the world within reach. By joining our talent community, you'll have exclusive access to our latest opportunities, events, interview advice, and global insights from our Expedia Group leaders. Sign up now!