Skip to main content
Search
Jobs
Life at Expedia Group Blog
Back to blog posts
5 ways I Bleisure
Karen Tocher | Area Manager in Vancouver
"To Travel is to Live" – Hans Christian Andersen
Anyone that knows me knows I travel a lot for work.  This is something I get reminded about on a regular basis.  However, I never actually took the time to work out how much time was spent on the road.  To me, the ability to travel to and explore as part of my job is one of the perks I am most grateful for.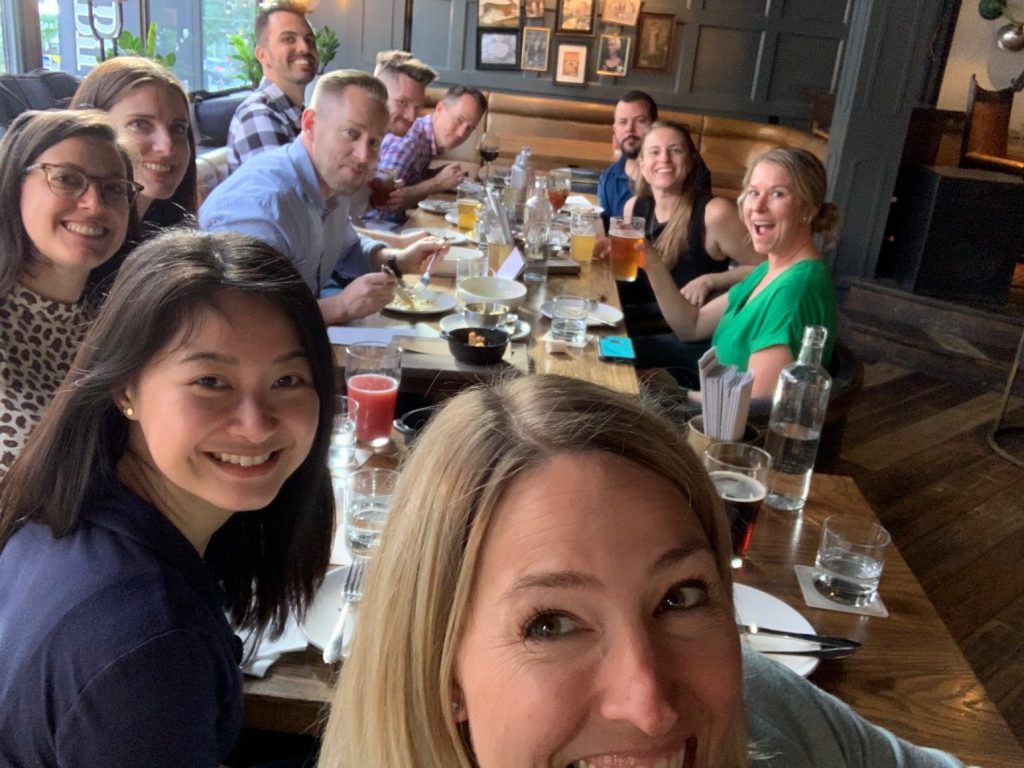 So, when I started this post, I decided to crunch the data…
So far this year, I've spent 40% of my work life "on the road". Most of this time is spent with my team members who live and/or work in what I would consider, some of the most beautiful resorts and National Parks across North America.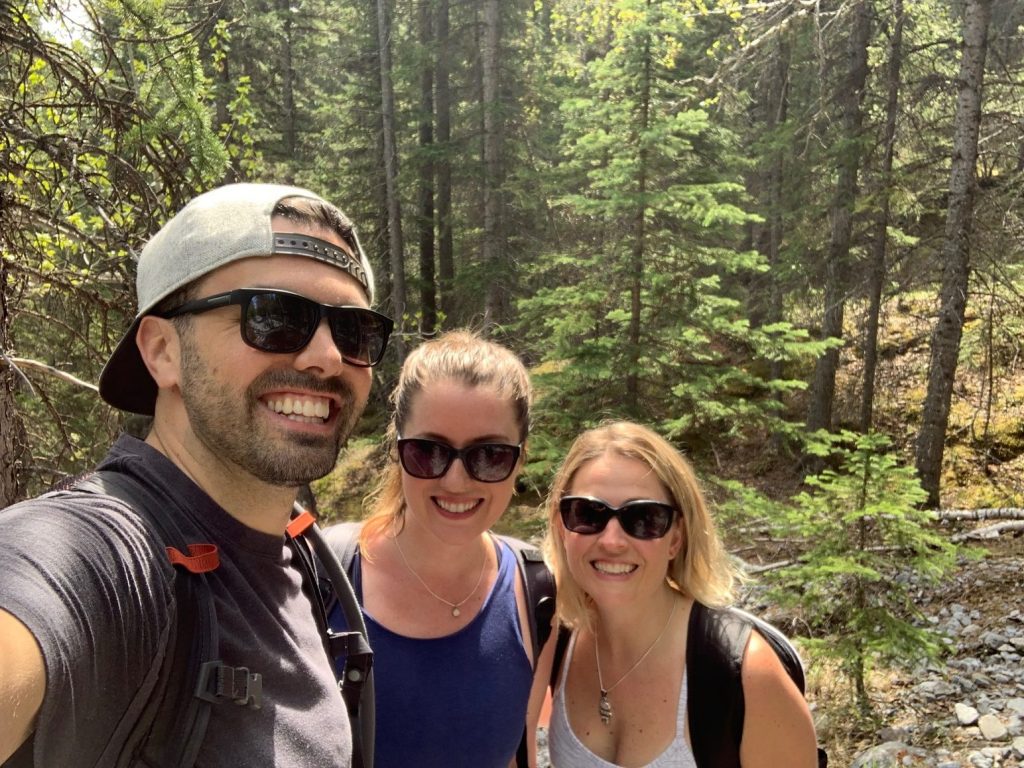 I joined Expedia Group Lodging Partner Services when I first moved to Vancouver from Banff, 7 years ago. Since then, I've had the opportunity to oversee the account management of many different cities and towns across Western Canada. In January of this year, I became part of the newly formed Mountain Region to focus on our partnerships in Ski Resorts and National Parks across North America. #grateful
My team works with hotel and accommodation partners in some of the most beautiful Ski and National Park Markets across North America; Whistler, Banff, Jasper, Canadian Rockies, Lake Tahoe, Mammoth and Yosemite National Park. Before joining the Mountain team, I had never even been to Lake Tahoe, Mammoth or Yosemite!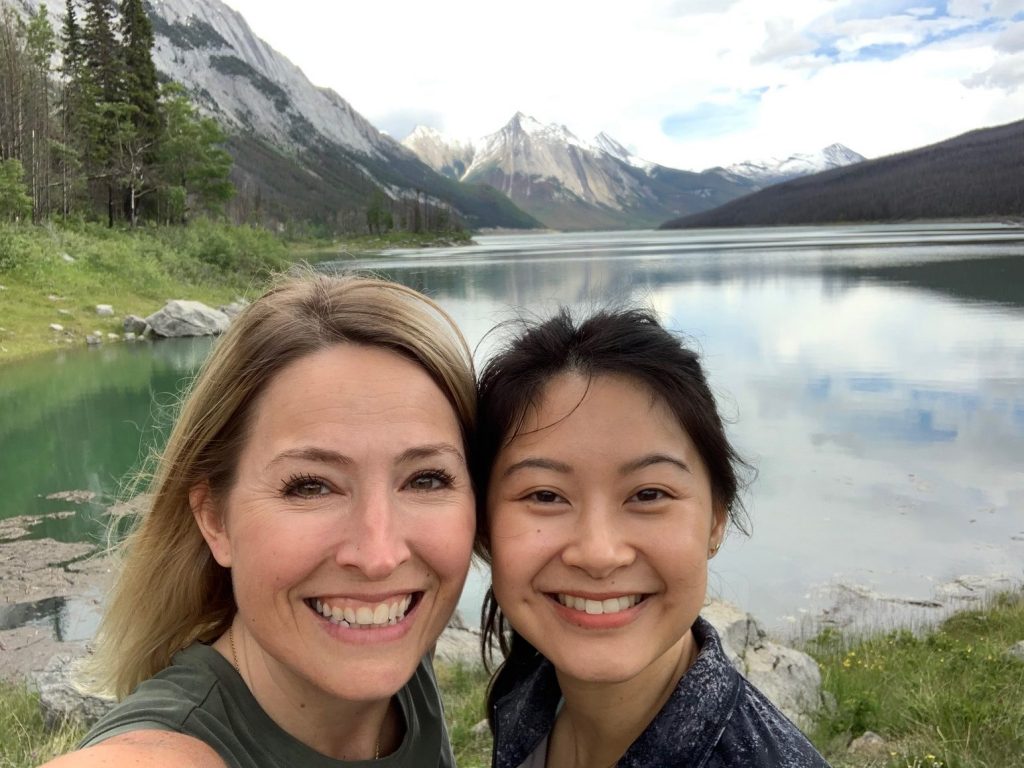 I have always been passionate about travel and so if I'm going to be somewhere, I am going to take full advantage of being there. Wouldn't you?
This is how I bleisure:
1) Have fun a blast with your co-workers! My colleague in June Lake has taken me exploring all over the Mammoth Lakes area. Did you know that Mono Lake in California is 2 and ½ times as salty as the ocean? The moon-like features here are called tufa towers. In short, I'll never pass on the opportunity to go for a hike when I'm traveling. Luckily, I'm surrounded by like-minded people at Expedia Group. So, make time to get outdoors and enjoy the tales over dinner!
2) Whenever possible, I'll extend my work trip through the weekend. I love understanding where people live and why they live there. On my second visit to Lake Tahoe, I decided to extend my trip over the weekend. The weekend was filled with music, sunsets and exploring the entire Lake. One of my favorite past times is Stand Up Paddle Board and lucky for me, my colleague in Tahoe shares the same passion. What an experience, floating seamlessly over the clear waters of Lake Tahoe around the beautiful sandy cove beaches. Lake Tahoe is the clearest lake in North America and a must-visit destination!
3) I love a good road trip! From Lake Tahoe, I drove all the way to Mammoth Lake via Yosemite National Park. It was a very long, 9-hour drive, but I had the best day exploring lesser-known Hetch Hetchi as well as Yosemite Valley and Tioga Pass. I reached the summit of Tioga Pass just as the sun was setting and came across a group of female travelers enjoying a bottle of wine and taking 'glamour' shots of each other. They happily offered to bring me in on the fun and after the obligatory photoshoot, I sat back on the rocks and took a few moments to take it all in. The Mountains soothe your soul, so go solo!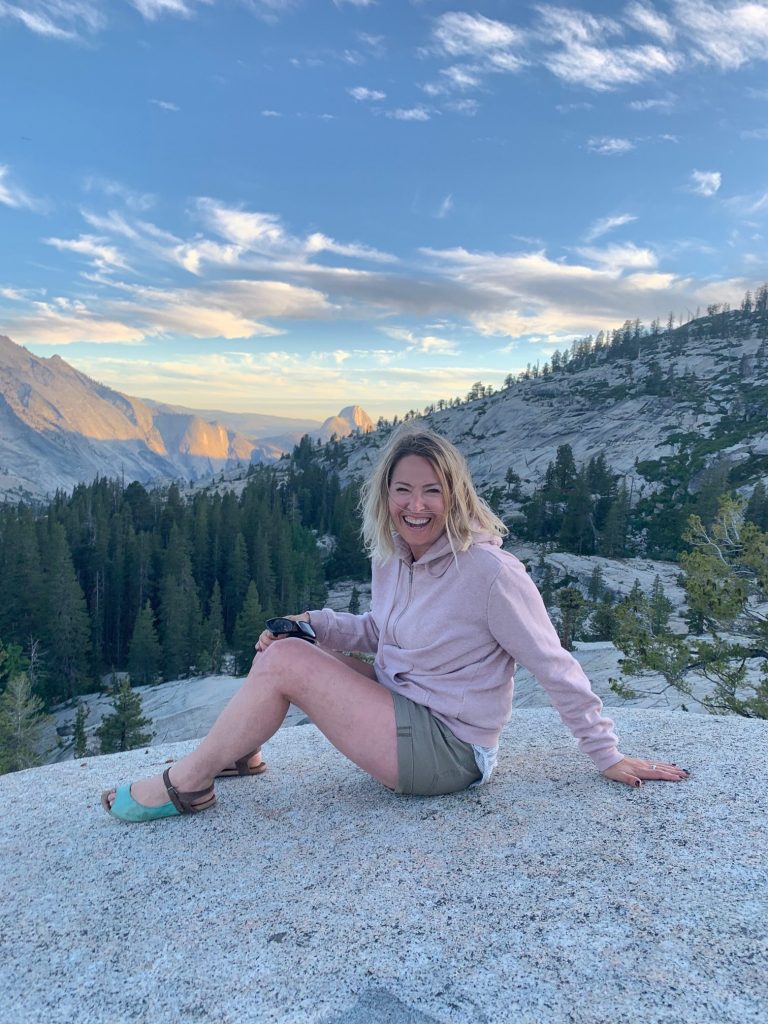 4) If you're lucky enough to have family where you are going, this is an awesome way to bleisure! As I lived in Banff for over 17 years, I have lots of family and friends that live there still, and so whenever I visit that market with my team, I always tack on a few additional days in the mountains. With so much time spent on the road, it is always nice to spend time with family and enjoy a nice home-cooked meal! Thanks, Aunt Barb ?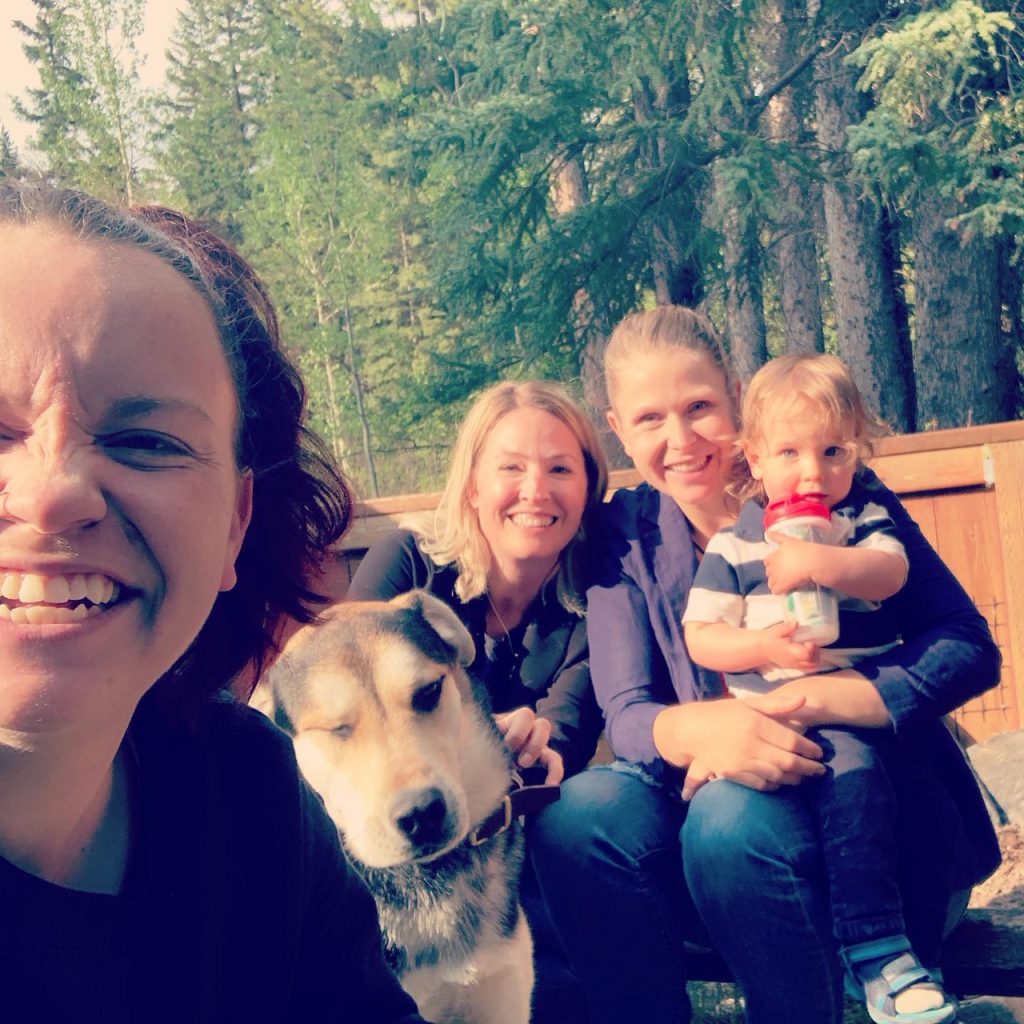 5) Whether visiting somewhere new or somewhere I've been before, there's always something new to enjoy, so explore, then explore again!
Join our Careers Community
Expedia Group's Career Community is a great way to learn about new opportunities and receive important job communications and updates. Sign up now!