Skip to main content
Search
Jobs
Life at Expedia Group Blog
Back to blog posts
Back to School After 30: How I Changed Careers and Discovered the Whole New Tech World
Yulia Pichugina | Software Developer Apprentice
By the age of 31, I've lived in three different countries, obtained two university degrees, learned two foreign languages and met the love of my life. Generally, I felt quite happy but only one thing was missing from my picture of a perfect life: a job that would be interesting, rewarding and challenging enough, so that I could make my brain work to its full capacity and would not get bored after the first few months.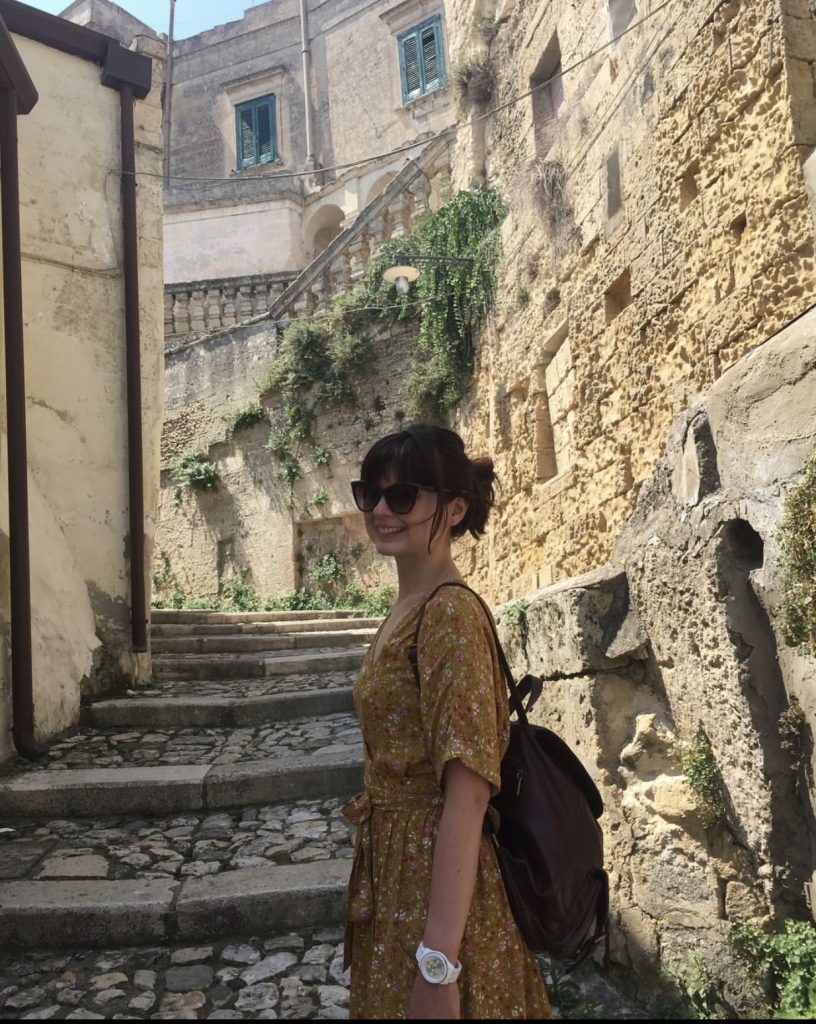 After graduating from university with quite a generic degree in humanities, I – as many other graduates – struggled to find a job and ended up working in the customer service sector, which was not bad but definitely did not sound like my dream career. As I changed countries and cities in the next few years, I had a few different jobs in the same sector and eventually my CV started working against me: my multiple attempts to start something new were unsuccessful and I was only approached by recruiters about a whole variety of customer service jobs.
Luckily, when I moved to England, I was hired by HomeAway (one of the brands at Expedia Group) and joined their Trust and Safety team. Although the job was in a way similar to what I was doing before, the spirit of a tech company was something new and unexpected for me and I felt that this was the right place to stay and progress. When, after a few months there, I found out that Hotels.com were hiring tech apprentices without any experience in programming, I didn't think twice and applied immediately.
The apprenticeship programme sounded too good to be true – no coding experience required, apprentices spend about 20% of their time at college and the rest is all "learning by doing" with Hotels.com tech teams. As a result, together with a degree in Digital Innovations, apprentices get a couple of years of professional experience in a lead tech company.
A few rounds of interviews, learning the basics of programming, some final arrangements – and here I was, going back to school after a long break. Since the first day at college my brain was (and still is) constantly exploding with tons of new information, and I really like this feeling. When not at the college, I work on the iOS team at Hotels.com; this means that, on top of just learning and coding, I am also feeling a part of a proper tech community that follows all the most important news and trends in mobile development.
I could talk for hours about all the new experiences, achievements and challenges I had since the start of my apprenticeship; however, the most important insights I want to share are those related to fears and stereotypes around tech careers and big changes in professional life. Changing career at 30 (40, 50, etc.) is normal (and quite enjoyable!). A lot of females work in tech and do it really well. Tech folks are friendly, helpful and have good communication skills. In such a diverse work environment like here at Expedia Group, I am not the only one who is new to programming after some years of different careers, so in the difficult moments there is always someone to discuss all the challenges with. I try to share my experience with as many people as I can and I would be super happy if it would inspire at least one person to go ahead and try to pursue the career they dream about, whatever their age, gender or condition.
__
Join our Early Careers Talent Community
We're looking for outstanding talent to join us on our mission to power global travel for everyone, everywhere. By joining our talent community, you'll have exclusive access to our latest opportunities, events, interview advice, and global insights from our Expedia Group leaders. Sign up now!