Skip to main content
Search
Jobs
Life at Expedia Group Blog
Back to blog posts
Career Check-In with Bruce Horner
Bruce Horner | Director of Marketing, Travelocity in Dallas, Texas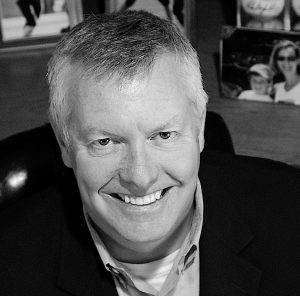 What does your typical workday look like?
One of the reasons I love my job is there is no 'typical'. I am fortunate that I am involved in a range of projects and initiatives with a variety of teams and people. It is really hard to predict what my day will look like and that is exciting.
What have you enjoyed most about working at Expedia Group?
The people. Expedia Group is a large company and I am fortunate to engage and learn from interesting, smart, and creative people from around the world.
What makes your team unique?
The Travelocity Brand Team is unique in that we all wear a lot of hates and are involved in a variety of initiatives. No one is caught up in a 'not my job mentality'. We work hard and we have a lot of fun doing it and fortunately, no one takes themselves too seriously.
What accomplishment are you most proud of?
I am very proud of our unique and effective branded integrations model. We have built a multi-channel program that is the envy of other brands and is a visible tool to showcase our brand and the Travelocity Roaming Gnome in a powerful and relevant way.
Who has influenced you the most?
My father taught me the value of hard work, honesty, and integrity early on. I have continuously held a job since I was 10 years-old mowing neighborhood lawns. I credit my father for honing my focus and work ethic.
How and where do you find inspiration?
I am continuously inspired by other brands that do smart, unique, and impactful things. You have to be willing to take risks to stand out.
How did you learn to embrace failure?
Your life and career can change once you learn to embrace failure. There is no achievement without failure. The best hitters in baseball fail 3 out of 5 times. Once you adopt this perspective, you become free to take risks in your career and ultimately become a better contributor.
What is your favorite piece of career advice?
Learn from your co-workers. Emulate those you admire and adopt the qualities they possess. Exercise humility and restraint in all you do.
Tell us about your favorite vacation?
I have a passion for travel and have been fortunate to have visited and experienced over 40 countries. My favorite trip was a 10-day swing through Italy that included a lot of great pasta, amazing wines, and inspiring culture and art.
What is your favorite weekend getaway?
I enjoy frequent and short visits to Northern Michigan. It is beautiful, peaceful and largely off the grid.