Skip to main content
Search
Jobs
Life at Expedia Group Blog
Back to blog posts
Career Check-In with Laura Molnar
Laura Molnar | Senior Manager of Brand Marketing, Travelocity in Dallas, Texas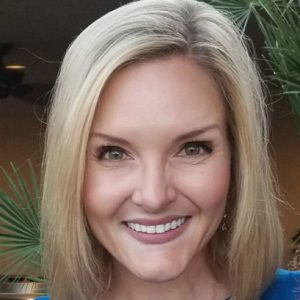 What does your typical workday look like?
My day is filled with diverse activities, from conducting customer research, planning marketing campaigns with cross-functional partners, and working on marketing strategies in support of new product launches.
What have you enjoyed most about working at Expedia Group?
Balance! We work hard but also ensure that we live balanced lives. By encouraging balance, Travelocity employees are fulfilled and able to contribute even more to their jobs.
What makes your team unique?
I love my team! We have so much fun at work. Every day is filled with laughter. At Travelocity, we bring our full self to work. We celebrate our differences because we know that diversity of opinion makes us better. We genuinely care that each and every person is successful in their business and personal lives.
What accomplishment are you most proud of?
At times we have to come up with unique and cost-effective ways to solve problems. Customer research can come with a hefty price tag when you are working with outside vendors. In an effort to spend time more efficiently, I took all of our research in-house. Due to the savings in time and spend, several other brands in the portfolio adopted our approach. It was exciting to see Travelocity spearhead the way!
Who has influenced you the most?
It's almost impossible to answer this question because I'm continually learning from those around me. I'd have to say, from a work standpoint, it's probably my team – we are close-knit and work seamlessly together. We're all passionate about our brand and our roles, and it's great to be around that kind of energy and enthusiasm every day!
How and where do you find inspiration?
To inspire creativity and new ideas in my job, I make sure I read as much as I can. From marketing publications, brand marketing books, and the Wall Street Journal, I try to learn as much as I can from other brands in the marketplace.
How did you learn to embrace failure?
I am always learning to embrace failure. A book that has been influential in accepting failure is Failing Forward. You can't learn and grow if you fear failing.
What is your favorite piece of career advice?
Be here now. This phrase is two-fold. First, when you are at work and in meetings, it is important not to multi-task. Keep focused on the current task at hand. Phones and computers can be distracting, as we do everything on them. Even though it is not as easy for me, I choose to take notes in a book rather than on my computer so that people know that I am there with them and clued into the discussion.
The second part of the phrase is more long-term. Work is not always perfect and at times, we wonder why we are where we are. The important thing to remember is that every step encompasses learning that will benefit you in the future. So, when a day gets monotonous, just remember that there is a reason and soak up as much learning as you can.
Tell us about your favorite vacation?
I took my mom to Turkey for her 70th birthday. We rented a car and drove over 2k miles throughout the country. One of her bucket list items was to take a hot air balloon ride in Cappadocia. It was the most fantastic experience, as hundreds of hot air balloons rose in unison with the sun across the landscape.
What is your favorite weekend getaway?
I am originally from Laguna Beach, CA. So, anytime I can go home to visit my family, I will. When I am home I hike, eat my weight in sushi, surf, run on the beach, and enjoy watching the sunset over the ocean.