Skip to main content
Search
Jobs
Life at Expedia Group Blog
Back to blog posts
Customer Centricity – Delivering a two sided lodging platform through Market Management
Allyvia Oberman | Market Manager, Expedia Group in Brisbane, Australia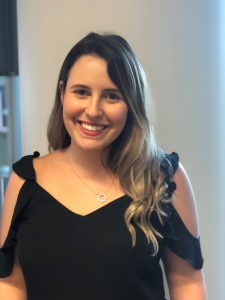 In my 6 years at Expedia Group, I've talked a lot.
Each day is an exciting and new conversation with my team, the office, and our hotel partners. I've spoken in meetings, on the phone, and even in front of 500+ crowds. I've delivered strategies, solved problems, and learnt many new skills – all through talking.
What the biggest and most important skill I've learned throughout this time, however, may surprise you.
While presentation training was important, effective data analysis has helped me deliver outcomes and time management skills allow me to best support my hotel partners – nothing could be more valuable than understanding how to put yourself in the shoes of the customer and the hotel.
Understanding the needs of our guests seemed simple at first – after all, they would book whatever was on our website, right? They needed to be in the city and our websites are where they would come to find their room.
Convinced, I continued to only talk strategically with my hotel partners on how their business could have the best experience on our websites, how their revenue could increase if they tried XYZ strategy, and how they could become the hotel our customers wanted to book. It was simple!
Later into my Market Management journey, I was introduced to Customer Centricity and in particular – Expedia Group's two-sided lodging platform which was created to service lodging partners and customers. We're the platform that brings the two together, with teams working around the globe to understand and optimize both of their journeys. Then it clicked:
My conversations, my presentations, my phone calls – all this talking – to only service and understand one half of our business. Not only was I not delivering customers with the best shopping experience – I wasn't helping my hotel partners reach their full potential.
I immediately took action to change my approach to account management. It was my role as the Market Manager to advocate for the customer to our hotel partners and within my own team. Just because account managers aren't talking directly to the customers, it doesn't mean we can't talk about the strategies, solutions, and results that benefit them.
By putting the customer as the core focus in our conversations, the outcome can be drastically different. For example, featuring a hotel deal in a sale campaign seems simple – but what is the hotel doing to provide further value for our Members? Our loyal customers are twice more likely to return to their hotel. So, without considering this customer profile and their needs – not only will our Member not receive an incentive for their loyalty – but the hotel will also miss the potential to earn a repeat customer. Consistently striving for a better customer experience is imperative to not only our company – but the lodging partners too.
Expedia Group is continuing to lead change and revolutionize account management. Today, I proudly talk about this successful approach with my hotel partners and continue to advocate for much more than just a revenue gaining result and rather for a customer-centric win.