Skip to main content
Search
Jobs
Life at Expedia Group Blog
Back to blog posts
Career Check-In with Dorine Rassaian
Dorine Rassaian | Global Product Manager III in Bellevue, WA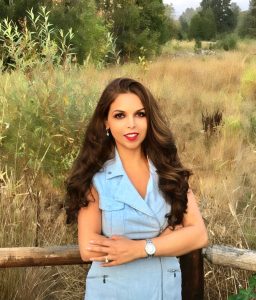 What does your typical workday look like?
Since most of my stakeholders are in other time zones, the first thing I do every morning is read through emails and Slack messages to see if I received anything urgent overnight. The rest of the day is (mostly) spent in meetings to drive our product features forward. For example, I'll meet with our UX gurus to review wireframes and iterate on them until we have mock-ups we deem 'ready for development' or 'ready for a usability test'. Then I'll meet with my Engineering team to review the progress we've made and scope the resources and time needed to complete the next set of features. Following that, I'll meet with Marketing to determine to who and how we will communicate these changes, and with my Technical Product Manager to finalize the experimental roll-out plan to market. In-between these meetings, there are usually recurring meetings with the rest of the organization's Product Managers to drive transparency and cohesion across what we're working on. Depending on where we are at with a particular feature's lifecycle, I will also have meetings with Analytics and Finance to review performance and optimize accordingly.
What have you enjoyed most about working at Expedia Group?
I've been so fortunate to have started my career at Expedia as a summer Intern on the Search Engine Marketing team back in 2011. Ever since that experience, I knew I wanted to pursue a career at Expedia… and I'm still here seven years later! What I've enjoyed most is our company's culture – the energy is infectious; we work for leaders who provide transparency, are incredibly approachable, and value testing our ideas.
What makes your team unique?
As part of the Lodging Partner Product team, we really embody the Expedia Guiding Principal of "Put yourself in the shoes of our customers and partners", as we work closely with Hoteliers to optimize their property's listings on our Expedia Group websites. Getting to meet with partners from all over the world sure makes the discovery and research phase of the product lifecycle fun –  a property that may look the same on paper in one geography may have completely different needs than a similar property located across the world.
What accomplishment are you most proud of?
After four years on the Search Engine Marketing team, I made a big move over to Product Management on the Data Science team, focusing on revenue management and marketplace optimizations. Not only was I in a new area of the business, but I was also a brand-new Product Manager trying to grasp the new day-to-day of things! After a mere four months in the role, I was asked to participate in our yearly Global Product Organization's Thunderdome. Imagine a case competition amongst four participants, where you are each given a company to teardown (what are they doing well, what can they improve on, etc.), in a short amount of time. The Thunderdome itself is an event where you get on stage in front of 500+ people, with 10 minutes to convince them that your teardown is the best. That was one of the most challenging and rewarding things I've ever done – what a thrill it was to get on stage!
Who has influenced you the most?
Sheryl Sandberg has really inspired me, as she embodies many of the qualities I strive to emulate; being a thought-leader, instilling curiosity & passion, and being a true subject-matter-expert. As she said, "I feel really grateful to the people who encouraged me and helped me develop. Nobody can succeed on their own", and no truer words have been said in the field of Product Management; without your stakeholders, nothing would get done.
How and where do you find inspiration?
For those of you who are just starting your career as a PM, I highly recommend referring to Roman Pichler's blog for guidance on how to approach Product Management. I've also loved the Women in Product (WIP) community, which has a wealth of resources for PMs in all stages of their career.
How did you learn to embrace failure?
One of the first things I learned was to "fail fast". We have a strong culture of Test & Learn – if you have a hypothesis, let's test it and see where it takes us. The faster you iterate, the more you learn and the stronger you become, which also happens to be one of our Expedia Guiding Principles: "Be data driven and business judgment led".
What is your favorite piece of career advice?
My favorite piece of career advice is to "Be patient enough to learn, but impatient enough to take risks".
Tell us about your favorite vacation?
One of my most memorable trips was to New York – I had the opportunity to meet with our NYC team to solicit their feedback on my team's product areas (and take in the NYC Expedia office views from the 76th floor of the Empire State Building!), caught a Yankees vs. Red Sox game, and got the best surprise of my life –  getting engaged at the Top of the Rockefeller Center ?
What is your favorite weekend getaway?
A frequent weekend getaway is driving from Seattle up to Vancouver, British Columbia. They have amazing restaurants, spas and stunning views of the city juxtaposed with the mountains in the background.