Skip to main content
Search
Jobs
Life at Expedia Group Blog
Back to blog posts
Expedia Group Arrivals: Rachel Kobetz
Rachel Kobetz | Head of Design
We're continuing the Expedia Group Arrivals series with a warm welcome to Rachel Kobetz, leading the Customer Experience, Design, and Research Team.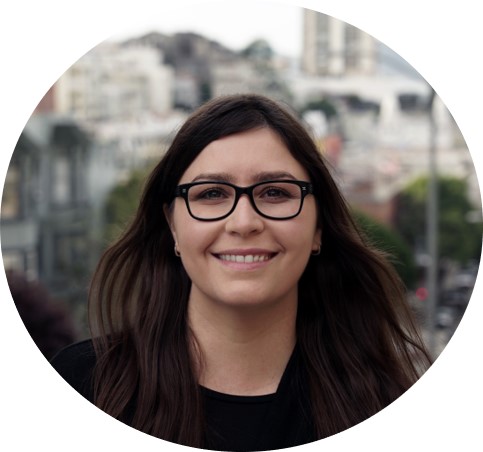 Rachel, welcome again to Expedia Group (EG)! We're super excited to have you on board. For our readers, please could you tell us a bit about yourself and your journey into experience design?
Hello everyone! I am thrilled to be at Expedia Group, and hope my story, perspective, and vision will help inspire those interested in joining Expedia Group to reinvent travel.
As Head of Design, I lead the Customer Experience (CX) organization, which is a multi-disciplinary group of talented designers, researchers, content strategists, and UX engineers driving the experience strategy and design of our traveler, partner, and agent experiences across EG. We leverage deep customer insights to fuel innovation, examining the end-to-end customer journey to envision a future state. Using a human-centered design methodology keeps our customers at the center of everything we do. Our purpose is to continuously evolve EG into a design-led culture where delivering a great customer experience is everyone's job.
I wanted to be a designer very early on, when I realized almost everything around us is designed by someone. It opened my eyes to the world of possibilities in this area and I began to pursue and learn about product design. I was hooked.
My background is in research and development (R&D), innovation, product/service design, and design leadership at Samsung, Amazon, and most recently, Bank of America where I led Experience Design. I'm a futurist, so I always have one foot in the future and one in the present, which is why environments where I get to drive innovation appeal to me. Some people avoid ambiguity — I thrive in it.
You've joined us from an established career with a financial institution and prior to that, consumer electronics and R&D – what led you to shift to the travel technology industry?
I have a deep, lifelong connection to travel. Even when traveling for business, I find a way to explore the city I'm in, always looking for ways to go off the beaten path. There are moments when your passions, talent, and opportunity combine, and this is truly the case here. Having diverse experience in different industries also allows me to bring a unique lens to opportunities at EG.
What excites you about Expedia Group in particular?
What's the ultimate experience? Travel. It's something people look forward to, dream about… it enriches our lives, exposes us to a broader worldview, and immerses us in culture.
The opportunity for Expedia Group is immense. Given our scale, data, and portfolio of offerings, we're uniquely poised to reinvent ourselves, and in turn, reinvent the industry. This type of innovation and transformation energizes me.
I'm also moved by the great CX talent and leadership here. I'm really impressed with the expertise and progress I've seen, which makes EG's design-led potential obvious.
---




---
How do Expedia Group's new mission, purpose and values resonate with you?
These really get to the heart of who we are, what we believe, and what we are all trying to achieve here at EG. They also speak to our goal of creating a customer-centric, inclusive culture. All of the values resonate with me, and as a futurist, "go get what's next" is closest to my DNA.
What impact are you hoping to make in your first year?
I'm looking to work closely with my team to make a dent in the universe and help continue to guide EG on a path to reinvent the travel industry and build on the strengths we have. Our teams are exceptionally skilled working at scale, driving data-informed decisions, and distilling complexity. There are some foundational efforts we're focused on in my first year, such as establishing Design Operations and Product Inclusion teams. We're also evaluating what larger impacts can be made in our experiences to create an emotional connection and remove friction for customers and partners. Part of that will be North Star visioning work (working backwards from the customer), to make the future tangible for everyone at EG. Another pivotal piece will be creating and fueling our innovation portfolio.
What are some leadership attributes you value, and what is your own leadership style?
I value candor, decisiveness, rigor, empathy, and a bias for action. As far as my own leadership style, I'm direct and lead by example, by facilitating clear communication, and empowering others to be their best. I prioritize staying in sync with the team and partners across the business to ensure we're aligned and best positioned to serve our customers.
I also adjust my style to the environment and people I'm working with:
I value people's input and expertise. Similar to the design process, I like to build and foster creative, collaborative environments and gain a lot from unique perspectives.
When working with more seasoned leaders or specialists, I deputize them (the ultimate effective delegation) and let them run. We must enable people to use their strengths.
When working with someone more junior or starting a new role, I offer more of a coaching role to support them where it's most helpful.
What personal mantra do you live by?
Be the change you want to see in the world. Mahatma Gandhi's sentiment is something that resonates with me on a deep level. I lead with optimism and am always searching for the best approaches to challenges rather than just talking about what's not working. This yields better outcomes by focusing on being productive and moving towards the solution space.
We're hoping travel can return stronger, and safely, in 2021. Where is the ideal place for you to first try out your new travel perks?
Hawaii to soak up the sunshine with beautiful views and disconnect from technology. Another ideal choice is Lake Como.
Come work with us! Check out our open CX roles here.
__
Join our Talent Community
We're looking for outstanding talent to join us on our mission to power travel for everyone, everywhere. By joining our talent community, you'll have exclusive access to our latest opportunities, events, interview advice, and global insights from our Expedia Group leaders. Sign up now!