Skip to main content
Search
Jobs
Life at Expedia Group Blog
Back to blog posts
From a Lodging Content Associate (LCA) to a Content Manager in Bangkok
Daranee Khanijou | Manager of Lodging Content Operations, Expedia Group in Bangkok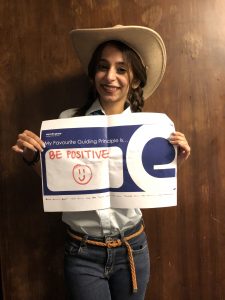 I joined Expedia Group on September 30th, 2013 as my first job out of University. My original plan was to stay for two years to build career experience before I continue my Masters. Since then, it has been 5 great years and here I am, still continuing to do what I love and passionate for.
My journey with Expedia Group started as a Lodging Content Associate and we were the 1st AR (All Rounder) Team through the launch of Go Big Thailand. Being the youngest member on the team, I asked a lot of questions and received a lot of great advice from both my manager and my colleagues. I was given the opportunity to voice my ideas and watch my feedback be implemented, I feel heard despite of my age or experience.
Here at Expedia Group, everyone stands equal – where we value each other's feedback and help to shape one another to become a stronger individual for the best of the business. After two years of working cases where I would onboard new properties onto the Expedia Group platform, I was given an opportunity to become a Senior Lodging Content Associate (LCA) where I was able to partake not only in-market projects and assignments but more at APAC-level initiatives. Being a Senior LCA not only helps to strengthen my leadership and analytical skills, but I was also certified in the Continuous Improvement Kaizen Program during those years.
I believe a person who has never punched above her weight class has less of a chance growing stronger. I always strive to utilize my experience and expertise – along with my ambition to take on new challenges. After another 2 years of continuous dedication and enthusiasm, I've successfully landed the role of the Content Manager of Bangkok. I'm now managing a strong team of LCAs where we thrive to learn from each other, provide good partner experience, and balance speed/quality in turning new properties LIVE on our platform. We also add value to the business by embedding the guiding principles in our everyday actions.
The backbone of my success comes from my team, my manager, and also my colleagues across Expedia Group who have played a vital role in supporting and guiding me. Working at Expedia Group has allowed me to interact with diverse people across the globe and surround myself with passionate people who have shaped me and helped me to grow mentally and emotionally. Expedia Group has shown me what performance-driven means and I truly believe that we get what we give.
Something I have embraced since day one is "I'm proud to be an Expedian".