Skip to main content
Search
Jobs
Life at Expedia Group Blog
Back to blog posts
From Contractor to Full Time Employee, a Small Success in a Year.
Araya Pensook | Lodging Content Associate, Expedia Group in Bangkok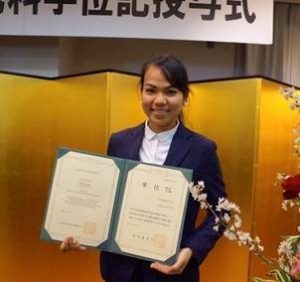 I started off at Expedia Group as a full-time contractor (12 months) working in the Bangkok Content Team. I was then converted from a contractor to be a full-time employee in January 2018 and I could not be more proud of myself.
I am responsible for onboarding new hotels on our live sites and making them presentable and bookable. The result leads to additional inventories and more revenue for Expedia Group. The job is great, fast-paced and never boring. I get to work with hotel partners to set up their properties and do a lot of collaborative work with other teams.
In 2017, our main goals were hotel acquisition and turning as many live as possible so that we could compete with other Online Travel Agencies. The goals set by our manager are tough. I need to be on my toes most of the time in order to balance the quantity (number of hotels you must turn live daily/weekly/monthly), the quality (Content Score of a hotel we turn live), and speed (Average Handling Time) while also being mindful about new tools, updated process, and possible errors.
Although it was tough, I managed to hit most of the Key Performance Indicators (KPIs) set by my manager. I, the newest team member at the time, closed the most cases in 2017. Without help from others, it would have been impossible. The work at Expedia Group is never a one-man show – we are a heavily collaborative environment. The Market Manager team played a big part in making our job easier by facilitating information, and our hotel partners helped us by opening new hotels as fast as possible. Our management teams also listened to our opinions on improving processes and tools which reduced unnecessarily tasks and fastened up the overall onboarding process.
The workload and tough KPIs can get to you sometimes – but to be totally honest, I was not coming to work saying"okay, I need to do whatever to be a full-time employee." My performance was soaring before I actually thought about this. In hindsight, it was a "Help Me, Help You" situation (please go watch Tom Cruise's Jerry Maguire if you do not get the reference). You give it your all in a game but it will not at all matter if there isn't anybody steering you in the right direction. My manager played a huge role in landing me where I am right now and she went the extra mile to make sure I was worth it. Without her, I would not be a full-time employee, and without me, I would not be here at all, period.
So yes, now I am a full-time employee and I am happy to be working with Expedia Group. I am part of such a great team and family. They see you as who you are and judge you not on your preferences but on how you perform, your attitudes, and the vibes you let on.
I consider myself very lucky to be here and all the hard work has paid off a thousand times.