Skip to main content
Search
Jobs
Life at Expedia Group Blog
Back to blog posts
From Geysers to Charades on $30
Emil Riccardi | Senior Director for Technology, LPS in Bellevue, WA
"Exploration is really the essence of the human spirit." Frank Burman, American Astronaut
I grew up on an island.  Living on an island sounds romantic, and it certainly can be, especially when you're watching a rainbow sherbet sunset melt into a tranquil blue sea.  But it can also be congested with people and traffic.  It can be difficult to get on and off an island.  All that closeness fosters community but it can also foster a sense that everyone knows your business.
Maybe because of the need to escape the closeness on the island, I have a need to travel. Or maybe it's because I'm the grandchild of immigrants who took the leap in the early 20th century to move from Italy and raise 10 kids in NYC. I do know that the desire to travel took root in the back of a Pontiac Bonneville station wagon; facing rearward not knowing where you were going and only seeing where you've been. What an adventure!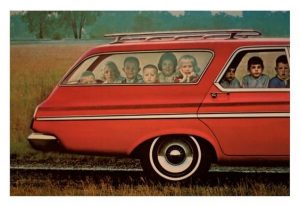 "Tourists don't know where they've been, travelers don't know where they're going." Paul Theroux
For whatever reason, I love to travel.  So much so, that I lead an engineering organization at Expedia Group, where I get to help travelers go where they want to go and have amazing experiences around the world. My life centers around travel and travelers and, yet, it can be difficult to take a vacation.
If it were just me, travel would be a bit easier.  But I have two daughters in their teens, not to mention my lovely wife.  As you can imagine, it can be challenging to wrangle them to leave the proximity of their friends or agree on a location for a trip.  I'm also "thrifty," so it's hard to consider spending thousands of dollars on a trip that my family isn't super excited to take.
One day, when I was at my local Department of Motor Vehicles to get a new driver's license, the lady behind the counter asked me if I wanted an all-access pass to every Washington State Park.  The Discover Pass, as it's called, would enable me and my entire family to explore our state for $30 a year.  I signed up.
Travel is an opportunity to experience different cultures, different personalities, food, and environs.  It makes the world smaller, and us more empathetic.  I believe that if more people were to travel to places outside their comfort zone, the world would be a better place.  I grow when I travel, so I was excited to tour around the state with my family.  Did I say it was only $30?
I set out to get the most out of the Discover Pass.  We started by taking day trips – first in King County, then Pierce, then Snohomish.  One of our first adventures was to visit the Auburn Flaming Geiser State Park.  The park is named for a flame which burned through a concrete basin, fueled by methane gas pocket 1,000 feet below the surface, which just keeps burning.  We had no idea such a thing existed in Washington – which got us interested in more adventures.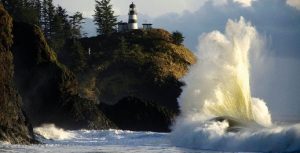 Everyone loved it, so we graduated to camping.  We visited Cape Disappointment and Waikiki Beach, where Lewis + Clark ended their journey on the southern-most tip of the state.  We enjoyed the beauty and history of the area with its lighthouses, old forts, windswept cliffs and sea smells that co-exist at the point where the Columbia River and the Pacific Ocean meet.
I noticed that, as we traveled around the state, we got back to our roots as a family.  We were talking to each other rather than ogling our devices.  We slowed down. We played charades next to the campfire as we cooked smores.  We poured over the Washington state map to figure out our next adventure as we enjoyed the current one. We got closer as we got further away from home.
There are so many ways to experience the world without spending a ton of money or time.  Exploring your backyard, your town or your state is a great place to start.