Skip to main content
Search
Jobs
Life at Expedia Group Blog
Back to blog posts
Introducing GUIDE

GUIDE is one of Expedia Group's oldest Business Resource Groups with a history dating back over 10 years! It is here to support a positive environment for LGBTQIA employees and allies across Expedia Group and has almost 1000 members – fundamentally they are here so everyone can bring their whole self to work every day. We spoke to the board of directors to find out more…

When, how and why was GUIDE's founded at Expedia Group?
The actual founding of Guide predates all of the current leadership, but is understood to be at least 10 years back. Legend has it that it was started as a means to participate as an employee group in Seattle Pride.
What is GUIDE's mission?
To support a positive work environment for LGBTQIA employees & allies at EG
To act in an expert advisory role to the business
To engage the greater LGBTQIA community of business peers and loyal customers
How big is the GUIDE community across Expedia Group? How many offices/countries do you have a presence in?
Guide has 859 members in 20 chapters!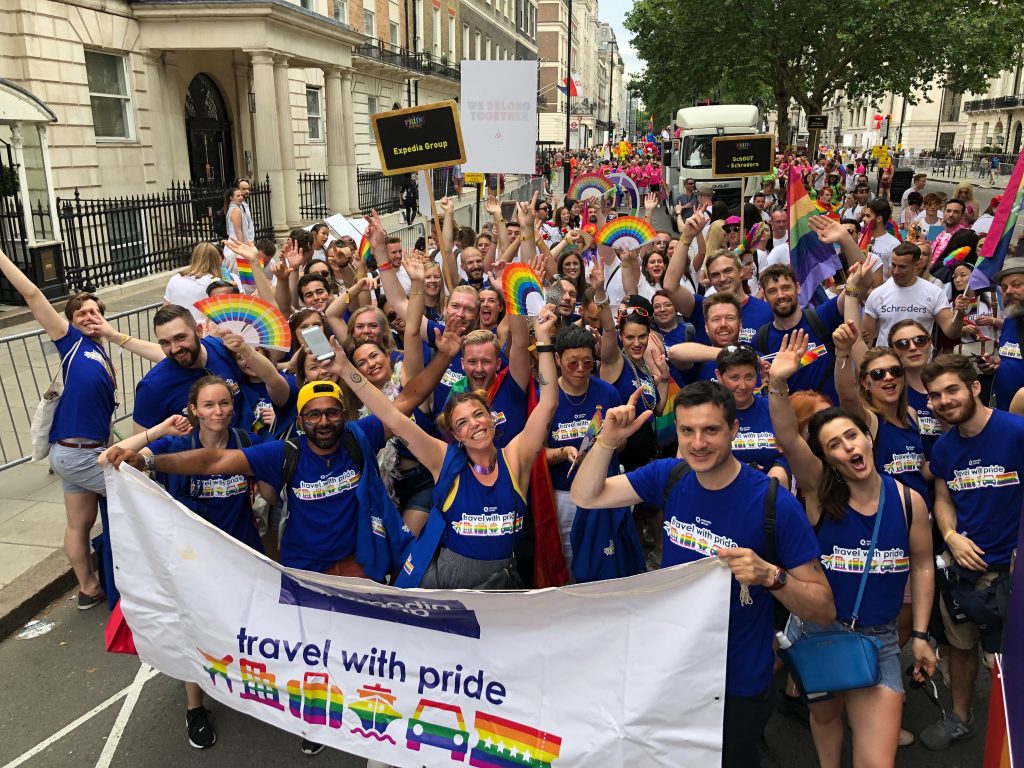 What is GUIDE most proud of in the last year?
2019 is our largest Pride season ever with 14 events worldwide.
EG significantly expanded our transgender healthcare benefits program to become a best-in-industry plan.
EG continued its streak of earning an HRC CEI 100 score for the 3rd consecutive year.
EG signed the Amicus Brief filed with the Supreme Court of the United States in support of protecting employment rights of LGBTQIA citizens.
Guide worked with Expedia Cares to set up June as Pride Month for double-match support for LGBTQIA donations.
Guide has established itself as a trusted source of expert information on the LGBTQIA community for HR, the many business units D&I teams, top, regional corporate executives and the TLT.
Working with the Hotels line of business to help them develop out their LGBTQ-Welcoming affinity and marketing campaigns.
What are GUIDE's goals for 2019 and beyond?
Finishing off 2019 Pride season, and build out 2020 Pride strategy (we need administrative & logistical help).
Get our story out there, membership growth & better community awareness of Guide within EG.
Strategic planning for recruiting efforts.
What did GUIDE do for PRIDE this year?
Guide received its largest Pride budget to date in support of its largest Pride event participation request ever. This entire project was managed entirely by the group of volunteers that are within Guide.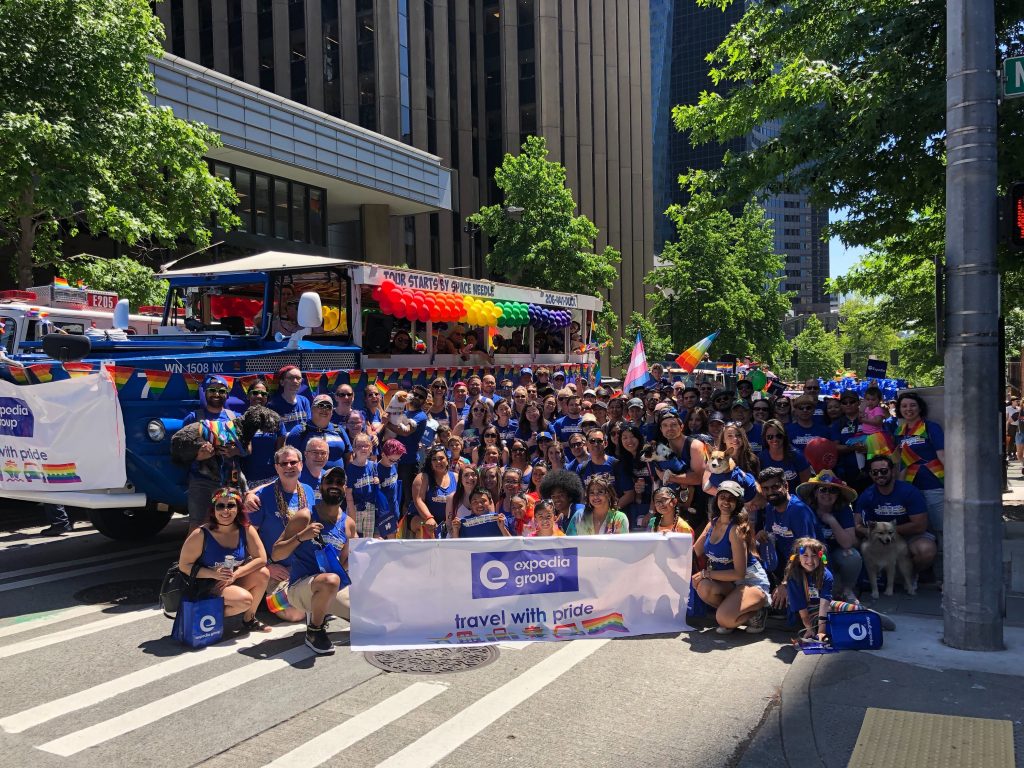 Has being part of GUIDE made you feel more comfortable bringing your whole self to work?
Absolutely! That is fundamentally why we exist!
How can people outside of the GUIDE community, in wider Expedia Group and beyond, be an ally to GUIDE?
Join one of our communication channels, participate in an event, and be an ally to the community by questioning why when someone makes a joke or says something rude about an LGBTQIA person or about the community in general. Disarming a negative comment with a question can render the speaker off-balanced and change the balance of power.
Join our Careers Community
Expedia Group's Career Community is a great way to learn about new opportunities and receive important job communications and updates. Sign up now!