Skip to main content
Search
Jobs
Life at Expedia Group Blog
Back to blog posts
Market Management Careers – Meet Shawn
Shawn Rush | Area Manager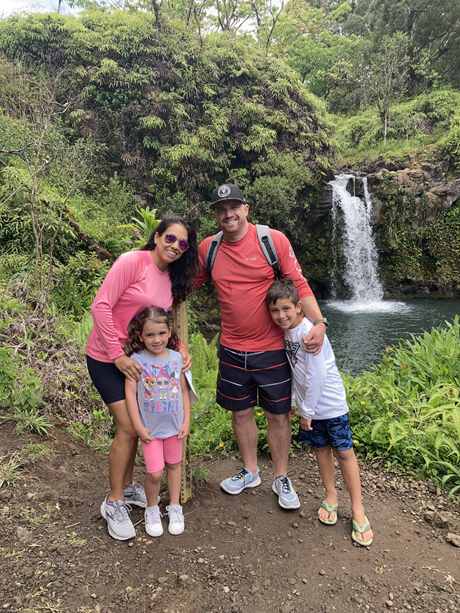 What does your typical work day look like?
No two days at Expedia Group are ever the same. We are at the forefront of innovation and change for the travel industry, which brings with it an exciting energy of new challenges and personal growth each day. As normalized as a day can get, it always starts with my colleagues and team members. The past 18 months has separated us physically, but across the company we stay as close as ever. My mornings always start with me checking in on my team's well-being, and them checking on mine. At Expedia Group we are all challenged with completing tasks that directly power the engine that is Expedia Group, and given the freedom to spend a good portion of time on personal development.
What is your favorite part of your job?
My favorite part of the job remains the same regardless of role or ascension in the company, because the work I am doing is making a difference. I know why I work here, because I love to travel and experience the world with my wife and children. I come to work everyday completing meaningful work that allows other people around the world to provide their families with similar travel experiences. Expedia Group also does an amazing job helping its associates travel easily as well (I love that).
What has been your proudest moment so far at Expedia Group?
My proudest moment at EG by far goes back to the re-opening and the subsequent rebound of the South Florida travel market post quarantine. Not only through my own efforts, but watching my teammates, local travel associations and hotel partners pull together to overcome the largest hurdle any of us has ever faced was something I will never forget. Looking back to June 2020, we were literally starting at zero, to only a few months later where the market came roaring back. This was a testament to the amazing dedication on the part of our teams and greater demonstration of the power of Expedia Group.
What makes Expedia Group a great place to work?
Expedia is a great place to work because quite simply, Expedia cares. Expedia cares about me, my family, my goals, and my contributions. Furthermore, Expedia understands that the company is powered by its people; real people, with real feelings, real problems, real home lives, and Expedia cares most about this. The investment Expedia makes in us as people is amazing! Whether it be through programs to further one's growth, well-being, or work/life balance, Expedia Group never stops trying to get better at cultivating what is already an amazing place to work. A helping hand and a smiling face is always there when you need it.
Why would you recommend a career within your team?
If you join my team you will always be given a chance. A chance to do meaningful work, a chance to grow, a chance to take risks, and a chance to progress. You will make real impacts on your partners' lives and be at the forefront of changing the travel world for the better. If a career where your input is appreciated, growth is a on-going journey, and you are empowered, then my team is the place for you.
What piece of career advice would you give candidates looking to join Expedia Group?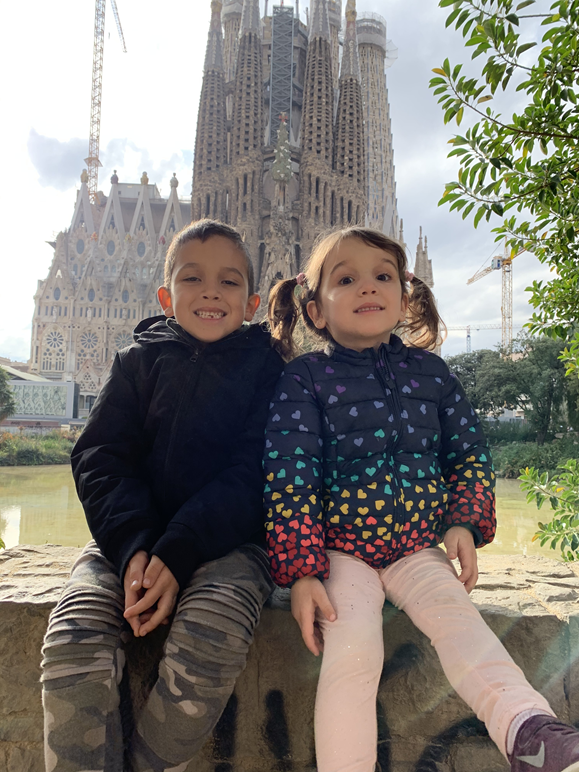 Take the time to learn (and never stop), ask questions, step up and take chances, meet change with enthusiasm, take feed back and action it. If you can honestly do these things, you will go far here. Progress, not perfection.
What are you most passionate about?
To make life easier I married my passions together. My passions are my family and travel. I do love to travel to relax, as well as experiencing different cultures, countries, languages, and raising my children to understand and appreciate these differences. The work I do everyday at Expedia Groups makes this possible not only for me, but for many more across the world. There is more than one way to live, travel is the only way to learn this.
Anything else to add about your role or experience at Expedia Group?
Change and chance are always present, this is makes everyday exciting. During my time at Expedia Group, I have been given many chances to grow, learn, and step out of my comfort zone. It hasn't always worked out, but meaningful feedback and a clear roadmap to achieve my goals are continually provided. At Expedia Group there are literally hundreds of different functions, and as employees you can learn and grow with them as your professional interests change.
We are seeing travel returning stronger and safely. Where is the ideal place for you to use your next travel perks?
My wife and children have never seen snow! Our next trip will be an adventure to get snowed in somewhere peaceful. Yellowstone is also a big family goal, too.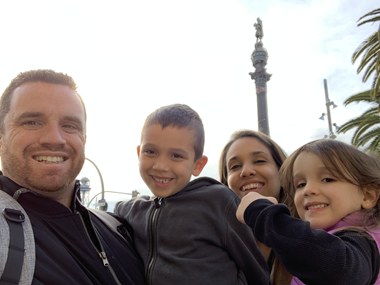 __
Join our Talent Community
We're looking for outstanding talent to join us on our mission to power global travel for everyone, everywhere. By joining our talent community, you'll have exclusive access to our latest opportunities, events, interview advice, and global insights from our Expedia Group leaders. Sign up now!