Skip to main content
Search
Jobs
Life at Expedia Group Blog
Back to blog posts
My Personal Test & Learn: Returning from Mat Leave
Aiste Luksyte | Manager, Data Science – Marketing Analytics
Life at Expedia Group is fast-paced, providing ample opportunities to master your skills, develop and connect and learn from your colleagues no matter which part of the world you are in or which teams you are working with: Sydney – Singapore – London – Seattle – you name it!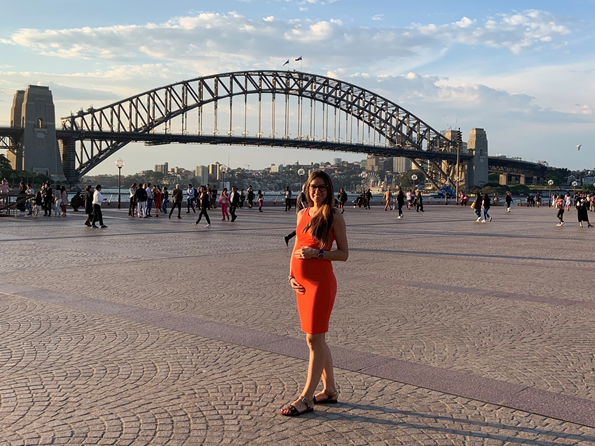 While it has been an exciting and rewarding journey so far, the quick pace made me question whether I would be able to sustain a busy schedule when I have children. Won't fellow Expedians be expecting me to join team meetings when I am collecting my son from nursery? And how about the drop-offs or if he is ill? Will I miss important calls and have less of a voice in decision-making? Surely, I'm not the only one asking myself these questions.
Now, two years into my parenting journey and one year back in the workforce, I would like to share my experience on how Expedia Group helped me succeed as a working mother.
Test & Learn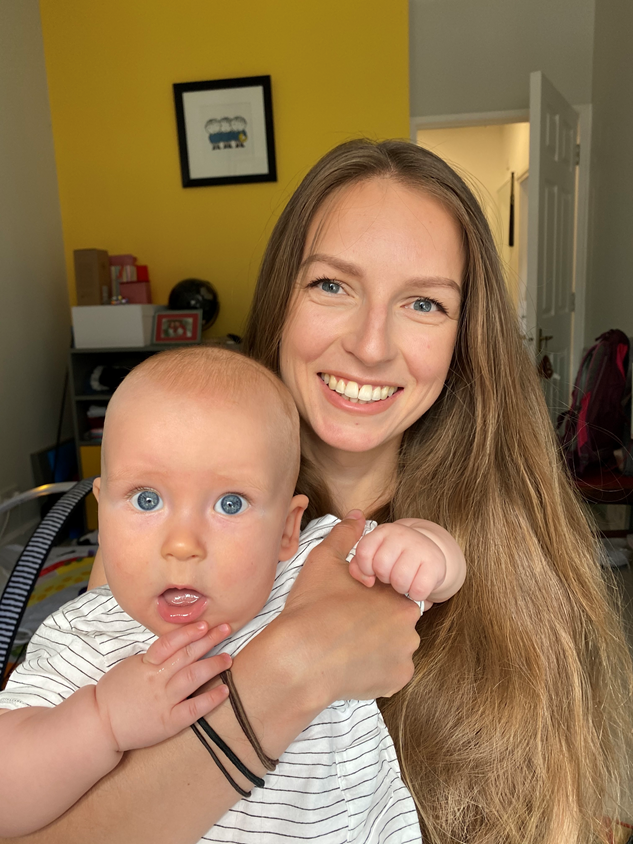 At Expedia Group, we test a lot of things; be it a new creative, a different audience strategy, or a change on our website. So I thought: why not borrow the same concept and apply it to my daily life? I returned from maternity leave with a fair number of holidays which became the base for my 'as a working mother' test & learn experiment. Using my annual leave allowance, I tried working anything from three to five days a week. Some weeks were shorter and some were longer. Sometimes I worked long hours into the evening and sometimes I only did half of a day. Sometimes I managed to achieve things I would normally achieve in five days while only working for three days. And, sometimes, I struggled to convince myself that everything I do is ultimately worth it! After trialing for a couple months, many learnings, feedback from the team and open conversations with the leadership team and colleagues, I worked with my manager to implement a flexible working arrangement and return to work on a four-day a week contract [1].
Be Flexible
Working closely with colleagues who are hours away is something everyone at Expedia Group encounters. And distance means time: Singapore wraps up the day when London is just starting theirs; and when London is concluding, Seattle wakes up. Through the years at Expedia Group, I have learned how to most efficiently plan my days, how early in advance to block the prime 4PM-6PM time slot in someone's diary, and how to assure your colleagues aren't invited to a 3AM call by accident.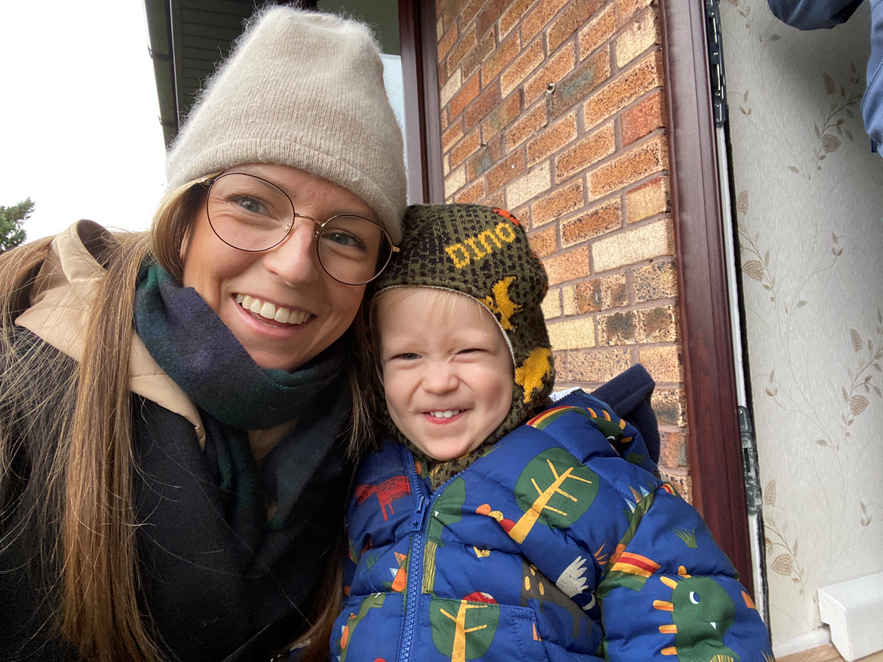 Becoming a parent brought more new learnings about ways of working. Instead of having a more regular 10AM-6PM day, I changed my schedule to the following routine: one day a week, I finish earlier (at 4pm) and collect my son from nursery and another day, I work late into the evening. The arrangement proved win-win for everyone. For me as a mother, it means I can spend part of the day with my son while he's still awake. And for Expedia, it means that while I am based in London I can connect to the west coast colleagues at short notice. I no longer depend on the prime 4PM-6PM slot. Most London colleagues are finished for the day, but I am still working at 8PM and Seattle is AWAKE!
Have a Support Network
Support can come in different shapes and sizes. Sometimes it is a rigid plan which helps you organise yourself better; sometimes it is an informal conversation with your mentor, or sometimes it is just knowing that you are part of a team who have your back.
Coming back to work after a year-long maternity leave already sounds like a challenge. Add in the Covid working from home policy & disruptions to the travel industry on top, and you are already overwhelmed. So that was me, a mother who gave birth just before Covid and returned to work (or working from home) in this all-new world. I cannot say it was completely without stress, but what I am happy to share is that even though I returned to a very different Expedia Group—new CEO, new team structure, different company strategy—I still had colleagues and friends who were extremely supportive. Some mums & dads messaged me immediately after my return asking whether there was anything they could help me with, my manager ensured that I didn't stretch myself too thin while supporting my ambitions at the same time, and my team was respectful of my work schedule.
Nurture Your Ambitions
You probably wonder whether you read it correctly: didn't I mean to say 'lower your ambitions'? No, I didn't. Actually, the opposite! Being a good parent doesn't mean you have to reduce your career goals and aspirations. Before going on maternity leave, I was working as an Individual Contributor. I loved my role – challenging, interesting and rewarding. I would look at numbers all day—doing my own analysis or helping others do theirs. The return from maternity leave was just the right time to start exploring leadership roles in more depth. I started officially managing people, working on team strategy, and redefining myself from an Individual Contributor into a thought leader. Was it worth it? Definitely so!
To wrap up I would like to share one of EG's Values. It is simple but powerful: Go Get What's Next. So, whether you are already a parent, thinking of becoming one, or decided it is not for you, stay hungry for a better future and have big dreams – for yourself and your family, for the company, and for the possibilities opened by travel.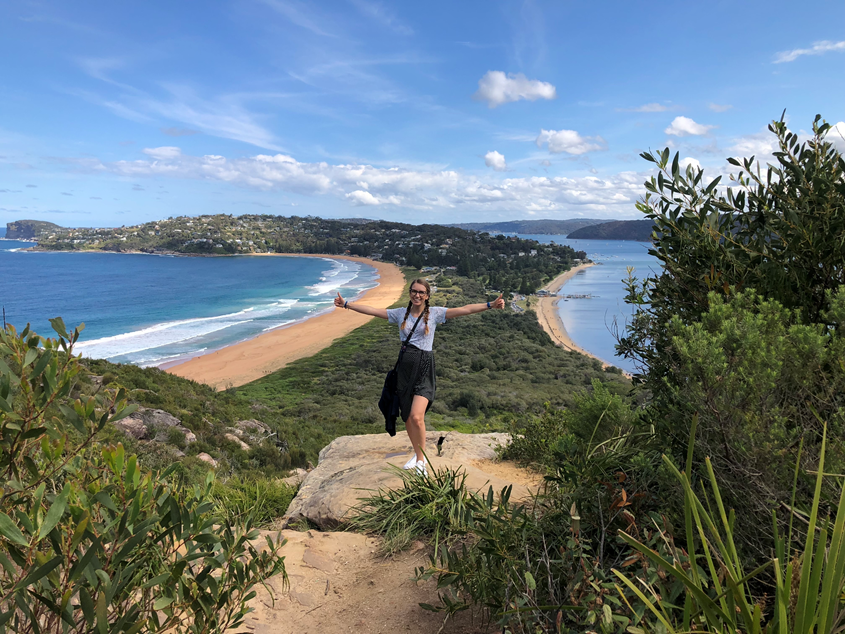 [1] I am currently based in London, UK office where EG has an option to work on the part-time contract. Internal policies may differ in different countries.
---
Join our Talent Community
We're looking for outstanding talent to join us on our mission to power global travel for everyone, everywhere. By joining our talent community, you'll have exclusive access to our latest opportunities, events, interview advice, and global insights from our Expedia Group leaders. Sign up now!