Skip to main content
Search
Jobs
Life at Expedia Group Blog
Back to blog posts
Career Check-In with Norman Law
Norman Law | Sr. Director, Global Product Management in Bellevue, WA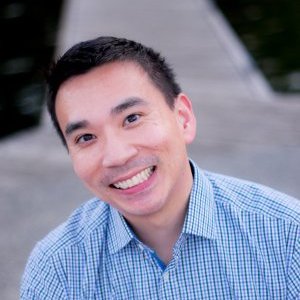 What does your typical workday look like?
Most days, I meet with many of my peers to discuss what our plans are for improving customer experience. Usually, these discussions are around what the major customer pain points are and how we can address them. I also spend time working with my team on their plans and helping them with what I can.
What have you enjoyed most about working at Expedia Group?
I really enjoy working in an industry that can make the world a better place. It's cheesy, but I really love working in travel – I really believe that if we enable more people to travel, we can make the world a much better place. Especially since travel challenges people's preconceived notions.
What makes your team unique?
My team works on how we provide a great shopping experience for activities and things to do for our customers. We look to find how we can make our customers' trips more memorable through the things they do on their trip – from visiting popular attractions to fun-guided tours.
What accomplishment are you most proud of?
It's exciting being on a team that has grown the rental car business leaps and bounds from when I first started. I was able to work with a wide range of people to make that happen, and all of it was a true group effort, which has been amazing.
Who has influenced you the most?
A lot of leaders at Expedia Group have had a major influence on my life. Three of the most influential moments were the leaders who 1)  took a chance with hiring me, 2) shaped my product thinking and approach, and 3) shaped my thinking and leadership capabilities. I am forever grateful for their time, advice, and insight they provided.
How and where do you find inspiration?
I do a lot of reading. I read everything from books to blogs and everything in between. I like reading things that challenge my perception of things and get me to think of new approaches.
How did you learn to embrace failure?
Once you realize that the mistake you made wasn't going to end the world. I think that the realization that no decision is ever going to be 100% successful and that the real fun is figuring out what to do next, is really important.
What is your favorite piece of career advice?
Bias towards learning. It's OK to make mistakes as long as you're learning. Look for opportunities to learn or strengthen your skills. When you find you're not learning anymore, it's time for a new challenge.
Tell us about your favorite vacation?
The trip I took to the south island in New Zealand was one of my favorite vacations. We had the opportunity to explore the beauty of the south island via rental car, which is the best way to experience it. From exploring Christchurch to hanging out in Queenstown (and everything in between) was great. The natural beauty of the island is unmistakable and the people are so friendly. I need to make sure I make it to the north island next time!
What is your favorite weekend getaway?
My favorite weekend getaway is getting together with friends (and family) to enjoy each others' company and have a place where the kids can play.