Skip to main content
Search
Jobs
Life at Expedia Group Blog
Back to blog posts
Partner Success Manager Careers at Expedia Group – Meet Paula
There's nothing quite like your work family! Paula really enjoys the bond she's developed with her team during her time at Expedia Group. Learning from others has helped Paula to thrive on the challenge of working in a fast-paced environment, read on to find out how.
Tell us a little about your role and your team.
I am a Senior Partner Success Account Manager for the Iberian team I am in charge of a portfolio of around 200 Spanish agencies of vacation rentals.
I joined the company 8 years ago, in 2012. When I finished my degree in Business Administration, I started to work at Homeaway in our Madrid office as an intern in the sales department and I´m really happy to continue my career here.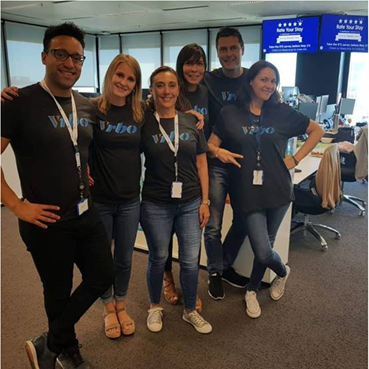 What makes your team unique?
My team is the best team I could have. We are 11 people from 5 different nationalities and most of us have been working together for a few years now, so we are like a real family.
We are very different from each other and this enriches the team because we bring different points of view and at the same time, we love supporting the rest of the team members.
Before COVID19, we used to have an "aperitivo" every last day of the month on our lunch break. This is a great moment to celebrate good news and achievements, and to talk about personal topics like plans for the weekend and upcoming trips.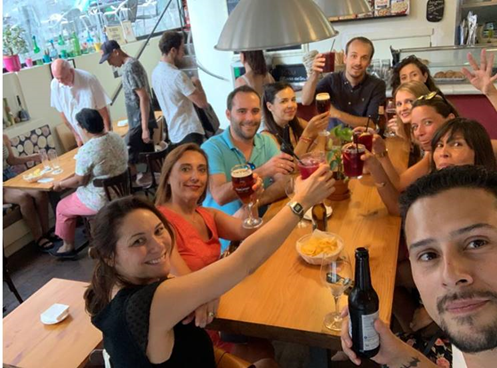 What makes Expedia Group and your team a great place to work?
Expedia Group is a global company and there are a lot of possibilities to develop your career, connecting with many people from other teams, learning and sharing as much you can.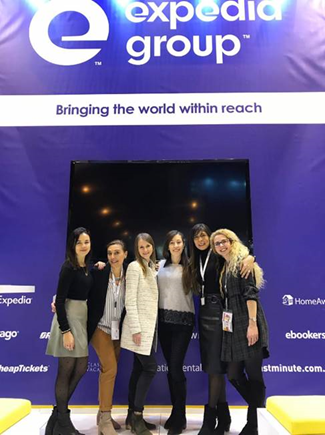 This is a great place to work also because due to the culture of this company, you have the opportunity to lead initiatives and new processes. Be humble and be positive, assume positive intent. These are 2 principles of EG that for me are a really good example of the company and the people who work here.
What is your favorite piece of career advice?
My piece of career advice for people – if you have a love and passion for challenges, then Expedia Group is perfect for you.
We are in a very fast and competitive environment and for me, it is essential to have an open mindset and to be a flexible and adapting person.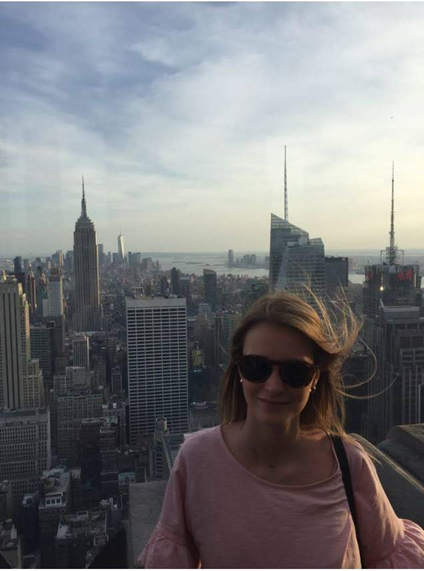 —
Join our Talent Community
We're looking for outstanding talent to join us on our purpose to bring the world within reach. By joining our talent community, you'll have exclusive access to our latest opportunities, events, interview advice, and global insights from our Expedia Group leaders. Sign up now!