Skip to main content
Search
Jobs
Life at Expedia Group Blog
Back to blog posts
Recognizing Deanna Chase for winning the Strategic Partnership Award of the 2021 Admin Awards
Deanna Chase | Sr. Executive Assistant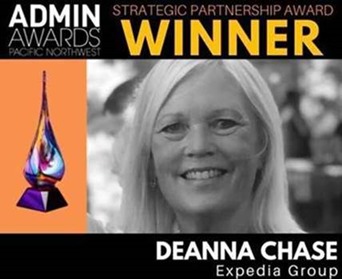 We asked Deanna Chase about the ins and outs of working as an Administrative Professional and her role as Sr. Executive Assistant to CEO Peter Kern. We proudly recognize Deanna for winning the Strategic Partnership Award of the 2021 Admin Awards. This award embodies the tremendous impact an Executive Assistant and Executive can have when they work together in true business partnership to advance the needs of the business by relying on the EA role to deliver greater strategic value to the executive and organization. Winning an Admin Award is considered the Administrative Profession's highest honor.
Congratulations Deanna on this extraordinary accomplishment! Please share more about yourself and your role as Sr. Executive Assistant to our CEO, Peter Kern.
I have been with Expedia Group for 15 years and have worked as an Administrative Professional for over 35 years.
I worked with Peter during his tenure on Expedia Group's Board of Directors. It certainly helped to ramp up supporting him as CEO having worked with him over the years.
When Peter officially took over the reins at Expedia Group in early 2020, it was at the onset of COVID-19 and we had little time together in person. We had to quickly understand each other's personalities, idiosyncrasies and how to navigate this new partnership. Primarily, trust is extremely important between the Executive and the Assistant – we were quick to form that bond.
What does a typical workday look like for you?
No day is typical, which is what makes this role so interesting and FUN! Every day you get a new surprise, challenge, or opportunity. The privilege of conquering it is the ultimate reward. I work with a team of admins who perform magic daily. We support each other and build each other up; superhero partners working together to ensure the work of our Leadership flows seamlessly.
What does winning the Strategic Partnership Award mean to you?
It is extremely humbling and a huge honor, especially to be nominated by one of my peers. We are typically behind the scenes in our roles; when there are big projects or events where we are pivotal to success, it can go without mention. Receiving an award that recognizes the work of administrative professionals makes it special.
What has been your proudest moment so far at Expedia Group?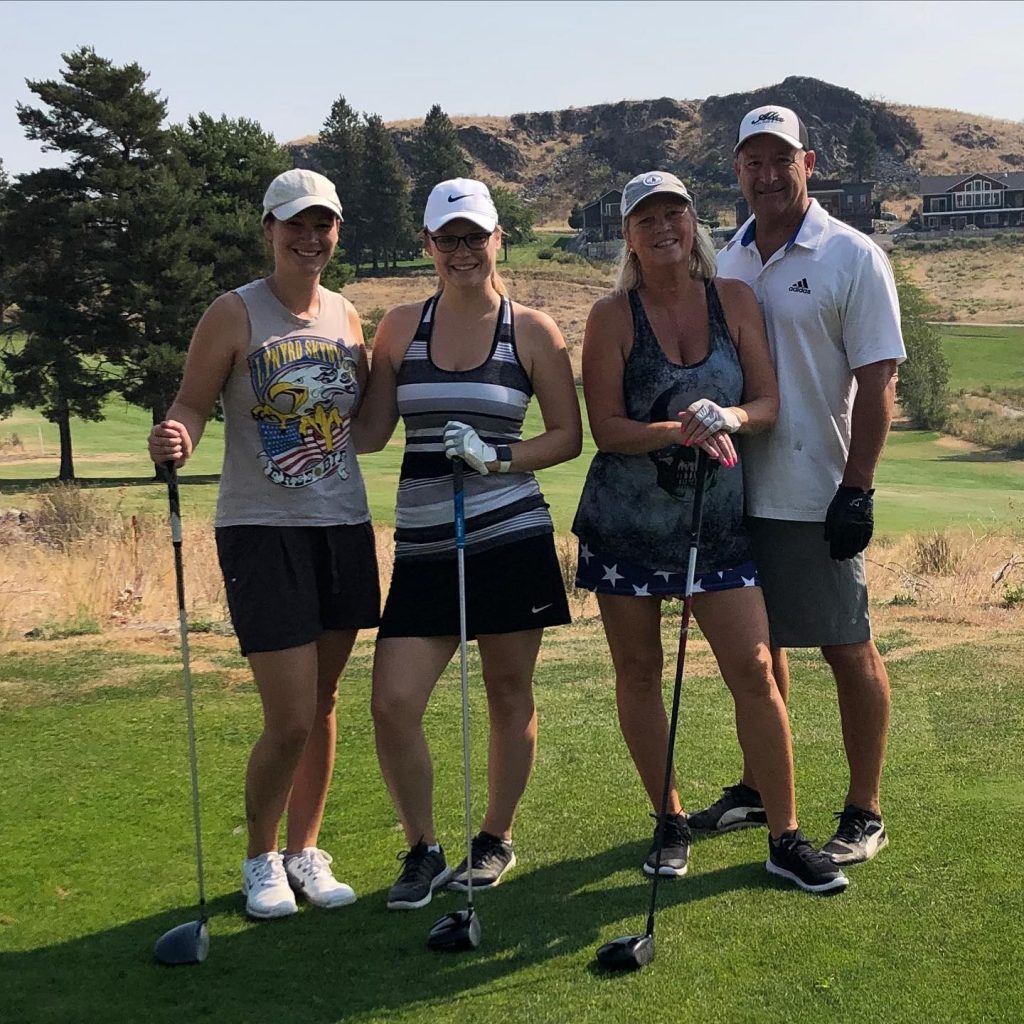 There have been hundreds of proud moments: being able to mentor and take part in my fellow Administrative Professionals' career growth, and watching them flourish is what makes me most proud.
What do you like to do when you are not working?
My joy is my family. I have been married to my best friend for 34 years, we have two amazing daughters and two precious grandchildren.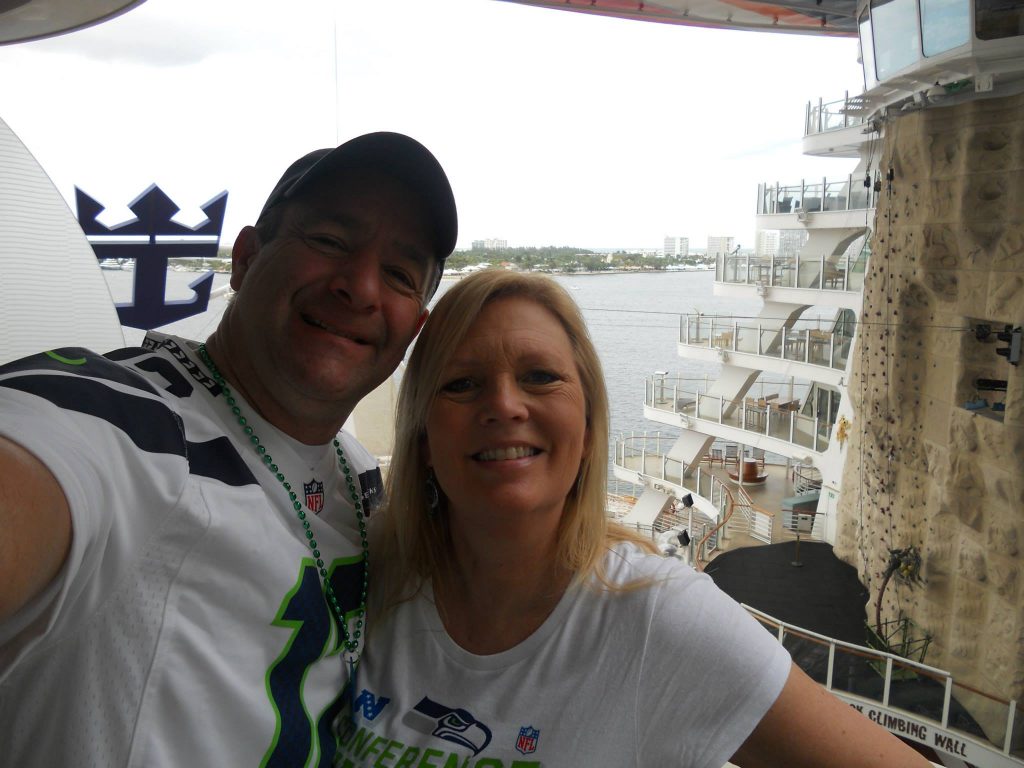 I love wine tasting and golfing with friends, but a lot of people know me as the "Queen of Cruising." We try to cruise at least once a year. I also love to swim, and I LOVE to cannonball, which is the way I look at life. Just jump in with as much enthusiasm as possible.
Where are you traveling next?
We are going on a cruise in January 2022 to celebrate our 35th wedding anniversary. We will be sailing on Royal Caribbean (I am loyal to Royal). However, we are first throwing in a 12-day trip to Cabo San Lucas this October.
---
Deanna always shows grace under pressure, willingness to work with everyone regardless of their title, she is able to adapt, evolve and partner with the executives. She has supported multiple EG executives during her EG career and continues to be successful in her role.

Alisa D., Sr. Executive Assistant
Co-nominated Deanna for the 2021 Admin Awards
You can watch Deanna receiving her award (1hr 4 min mark): Recording of the PNW AdminAwards 8/14 event
_
Join our Talent Community
We're looking for outstanding talent to join us on our mission to power global travel for everyone, everywhere. By joining our talent community, you'll have exclusive access to our latest opportunities, events, interview advice, and global insights from our Expedia Group leaders. Sign up now!