Skip to main content
Search
Jobs
Life at Expedia Group Blog
Back to blog posts
Starting my Product Management Internship Virtually
Nicole Fung | Product Management Industrial Placement
In just a few months, Nicole has made a great impact in her role as Product Manager Intern. Nicole shares some wonderful insight into what responsibilities and opportunities a role in Product Management offers, as well as the regular support she receives from her mentor. Find out exactly what Nicole has been up to so far, below.
Before My Internship
It was February 2020 when I received my offer for a Product Manager Industrial Placement. I was really excited, dreaming about going to the London office and meeting the team. Unfortunately, the pandemic hit differently. I went back to my hometown in March, hoping that the situation would get better when I started my placement in June. However, after two months, I received an update saying that my situation was slightly different due to being in Hong Kong, with contractual issues and the time difference. I was really nervous, seeing some of my friends' internships got cancelled due to the pandemic, and how destructive it is for the travel industry. Luckily, Expedia Group decided to start my internship virtually in September, when I returned to the UK. Thanks to the Early Careers team, with constant updates and communication, I felt less stressed during this uncertain period.
My Main Role as a Product Manager Intern
To be honest, I had no idea about "Product Management" (PM) at all before joining Expedia Group. I joined the Shopping Optimization Team (SHOT), where we optimize features for our users and support the running of shopping pages. For the first two weeks, I had several onboarding sessions, daily catchups with my manager, and 1-to-1 sessions with all the team members. Even though I joined all the PM meetings, I couldn't understand most of the things that we discussed during the meetings. But thanks to my manager and my team members for being so supportive, even in this virtual environment, I am able to pick up the work as a PM in such a short period. For those who are curious about our responsibilities, here's a brief summary of our day-to-day work:
Communicate with stakeholders (such as the Content Team, Legal Team, Loyalty Team, etc.) about their requests and understand the requirements
Prioritize the requests in our backlog (sometimes there might be urgent requests in the middle of the quarter)
Write tickets about the requests and groom the tickets to developers
Discuss with designers about the design for front-end features
Discuss with data analysts about the tracking of the feature
Launch multi-variant tests (MVT) and see the performance results
Discuss with data analysts about the result and decide the next step (Roll out / Iteration)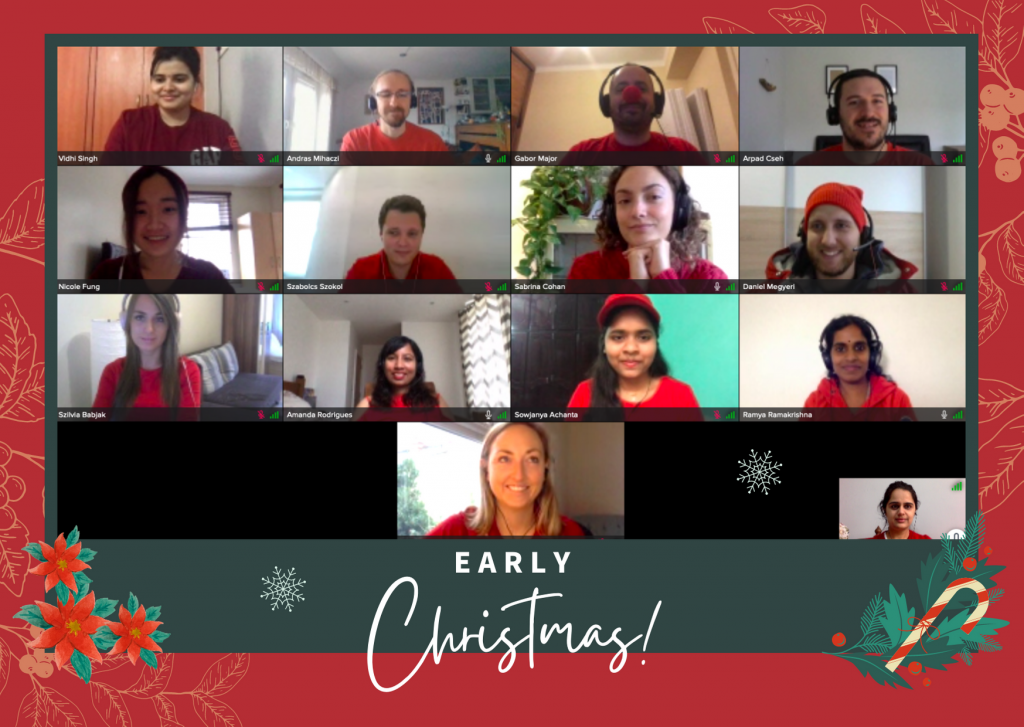 More Exciting PM Projects
There are lots of exciting things going on at Expedia Group, with the ongoing work for SHOT, I also want to understand PM in a more comprehensive view. Luckily, with the constant help from my manager, I could participate in other projects and learn from a different perspective. That includes some discovery projects, Vrbo (one of Expedia Group's brands) features, system migration, and even suggest and execute ideas to improve the communication tool within Shopping Team. I've learnt a lot from each project, and I'm really grateful to be able to pick up a wide range of projects in just 3 months.
Explore More Possibilities
As an intern, it is always good to explore different possibilities and to learn more from different fields. After I expressed my interest in UX design, I have been lucky enough to be connected with a senior product designer, who became my UX mentor and guide. We have weekly sessions to discuss UX design, and I received lots of useful advice for my personal development. I'm fortunate to have the opportunity to shadow one of his UX projects, to actually design some elements for the HCOM website. I had never expected that I could do something as an "UX designer" even though I'm a PM intern. Everyone is supportive and encourages me to try more new things.
Summary
In these three months, I never felt disconnected due to the virtual environment. Before picking up any projects, my manager always asked if I feel comfortable with my workload. To ensure our work-life balance, we also have weekly Fika for a casual chat, Fun Friday with different games, and a "strava-art" challenge where we are encouraged to go out for a walk / run / cycle to "draw" something. Therefore, as long as you are motivated, there are endless possibilities to work at Expedia Group. And I am really looking forward to the next nine months!
Join our Early Careers Talent Community
We're looking for outstanding talent to join us on our purpose to bring the world within reach. By joining our talent community, you'll have exclusive access to our latest opportunities, events, interview advice, and global insights from our Expedia Group leaders. Sign up now!