Skip to main content
Search
Jobs
Life at Expedia Group Blog
Back to blog posts
Wellness programs aren't enough to address ableist systems + behaviors
Marnie Weber | Sr. Program Manager in Learning & Development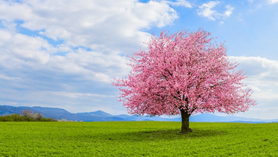 When I got involved with the Ability Inclusion Movement at Expedia Group (an inclusion business group), I was fired up about how we could treat people with disabilities better, including those with mental illness and/or who identify as neurodivergent. Neurodiversity and mental illness both refer to human neurological variation, with which I identify.
As someone living with severe mental illnesses due to predisposition (genetic factors) and repeated trauma, I need the people I work with to understand my differences. Managers, especially, need to know how to work with and lead someone with mental illness. I'm extremely capable when my needs are met, as are most of us who've spent a lifetime trying to fit in and seem "normal". We tend to be creative. Unfortunately, the stigma we face causes many of us to stay silent, hide parts of ourselves and live a limited life (including at work).
One thing I've noticed is that it's easy for people to get confused about the differences between mental health and mental illness.
Mental health: Psychological well-being and satisfactory adjustment to society and to the ordinary demands of life. Wellness activities may be all we need to maintain good mental health.
"Self-compassion is simply giving the same kindness to ourselves that we would give to others."
Christopher Germer
Mental illness: A wide range of health conditions that affect mood, thinking, and/or behavior. Depending on severity, wellness activities can help someone with mental illness or neurodiversity but aren't enough to manage symptoms.
"Every day begins with an act of courage and hope: getting out of bed."
Mason Cooley
There's a big difference between mental health and mental illness. While we all have varying degrees of mental health, mental illnesses affect about 25% of us globally. That's a lot. Wellness programs and resources are helpful, but they can't cure someone with mental illness. In fact, there currently aren't any cures for mental illness, though options abound for treating the symptoms. I take quite a few meds to keep me (mostly) balanced and healthy, without which I'm at risk of all sorts of destructive behavior, including suicide.
Close to 800,000 people die due to suicide every year, which is one person every 40 seconds. Suicide is a global phenomenon and occurs throughout the lifespan.
World Health Organization
A while back, I remember talking with a senior-level colleague. Several times during our conversation she struggled with saying the words mental illness, opting instead to use mental health while we spoke. I could tell she felt awkward, especially because I had probably said mental illness ten times by that point. I finally had to tell her as kindly as possible that what I have is called mental illness, it's a brain disease and we can and must say it.
Let's call it what it is, bring it into the sunlight. It's in our power to reduce the pain of stigma and free people with mental illness and neurodiversity to achieve their highest potential. My own experience of talking about my mental illnesses has lifted many weights off my shoulders and enabled me to be more authentic and better equipped to succeed.
We can't let taboos keep us from bringing our whole, brilliant selves to work. My psychiatrist once told me we wouldn't have many, if any, of the beautiful and inventive things humanity has created if we didn't have people with mental illness. To tap into that brilliance, we need our leaders to educate themselves about mental illness and neurodiversity and fix ableist processes and behaviors.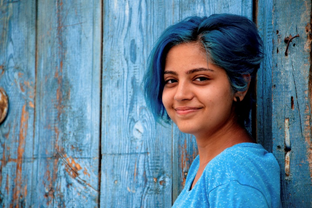 Wellness programs are a great way to help employees deal with stress and the pressures of their lives. All employees can benefit. But to help people with mental illness thrive, more is needed. Most importantly, leadership from the tippy top to the front line must break down the barriers people with mental illness and neurodiversity face so they can realize their full potential. Your people and your shareholders will thank you.
---
For more on Marnie's experience (and a helpful manager role play) check out her Silent Superheroes podcast episode with James Pratt.
__
Join our Talent Community
We're looking for outstanding talent to join us on our mission to power travel for everyone, everywhere. By joining our talent community, you'll have exclusive access to our latest opportunities, events, interview advice, and global insights from our Expedia Group leaders. Sign up now!