Skip to main content
Search
Jobs
Life at Expedia Group Blog
Back to blog posts
A 5-Year Plan That's Constantly Changing
Veenah Gunasegaran | Technical Writer, LPS in Kuala Lumpur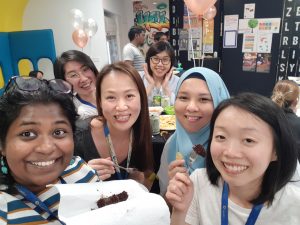 When I first applied for the Lodging Content Associate (LCA) role back in March 2015, I had no idea what I was getting myself into. I didn't have any experience in the travel industry, and at that point, my only experience with Expedia was when my sister raved about how cheap the fares were when we used it to book our flight and hotel for Cambodia. All I know is that when I read the job description I thought to myself – you know what, I'm pretty sure I can do all the things they had listed. So I clicked Apply before I could second guess it.

I'll never forget the first time I came into the Expedia office. My interview ended up getting pushed back about 20 minutes later than scheduled. So I sat in the "reception" area (which back then was just 2 uncomfortable chairs in front of the pantry) and waited. Here's the thing – while waiting, I can still remember how a few people who were walking by made the effort to stop and ask if they could help me with anything, if I was comfortable, and if the person I was meeting knew I was already there.
I was…pleasantly surprised. I'd never received such a warm welcome at any interview that I had been to. And just these small gestures made me curious and excited to see what this company was all about.
Just as I was googling "5-year career plan ideas", I got called in for my interview. I was greeted so warmly and made to feel at ease immediately. For the next hour, I had what I can only describe as a casual chat rather than a formal interview (I didn't get asked about my 5-year plan!). By the end, I knew that I didn't just want the role – but I really wanted to work in Expedia.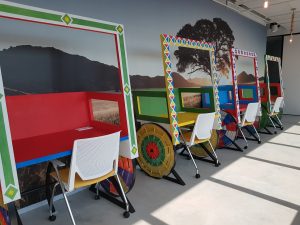 Maybe you'll have a different experience than I did. But just remember to come to your interview with an open mind.  Expedia is a fast-growing company that is constantly changing and pushing itself to be the best. The role that I applied for 3 years ago has evolved and taken a completely different direction. Would I still have applied? Absolutely. Because I've also gotten to learn so many skills from decision-making, to business acumen, to customer service. While these might not have been part of "the plan", these skills add another layer of depth that I can bring to other roles I might seek in the future.
After 3 years as an LCA, I moved teams to become a Technical Writer. Again, I found myself in unfamiliar territory – but this time I knew I had my previous experience as a sort of support system in tackling this new role head-on.
And it isn't always about work. We also take our corporate social responsibility (CSR) seriously. From recycling initiatives to teaching refugee children to raising awareness for non-profit organizations, it feels good to give back to the community and share our one team spirit with others.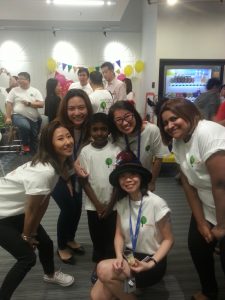 There's always a social event being planned – whether it's Friday night drinks or a buffet lunch to celebrate cultural festivals. It's a great opportunity for everyone to come together in one place and mingle – and we sure need it because the way we're growing, there's always a couple of new faces around the office.
Being part of Expedia means learning to embrace change. Come to us with an open mind and more importantly a thirst to strive to be better. Every single person plays a part in helping the business grow and succeed, and feedback is not only encouraged but given serious consideration. You're not just doing a 9-5 job, you feel like you're contributing and what you say matters.
Yeah sure, having a passion to travel is important. But what's even better is working towards bringing this passion to the world and making it easier for everyone to experience the magic of travel. Life at Expedia lets us watch the possibilities unfold, and do our part in making the world a little bit more magical.