Skip to main content
Search
Jobs
Life at Expedia Group Blog
Back to blog posts
Career Check-In with Julia Kanter
Julia Kanter | Director, Product Management in Chicago, IL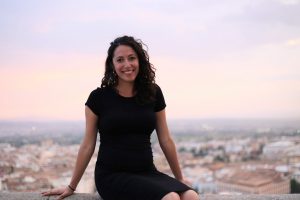 What does your typical workday look like?
For me, any day that doesn't have a full breakfast involved is already off to a bad start. So to minimize hangriness, I always eat, walk the dog, and have a daily latte or London Fog. Once that's done, I usually have an hour to catch up on emails (thank you Central time zone!) before meetings kick off. From there, the rest of the day is at least 60%-70% meetings. Since I just started on the Lodging Partner side of our business, moving from the consumer side where I spent the last several years, nowadays my meetings range from informational discussions with our partner or stakeholder teams (such as Engineering, UX, Analytics, Business Development, Market Operations, etc.), to conversations where a specific decision needs to be made, and of course general team meetings and one-on-one's. At least a couple of times a week I also sneak in a coffee chat to catch up with other folks in the office or get to know someone better.
What have you enjoyed most about working at Expedia Group?
I love how Expedia Group gives its employees a chance to navigate their own careers and never be bored. While our business is very broad and complex, that also affords many opportunities to try out new roles, new teams, or even entirely new businesses without needing to move externally. And even if you're not interested in changing what you do day-to-day, taking initiative to blur traditional lines and take on projects that need to be tackled is always appreciated and rewarded.
What makes your team unique?
I love that every person on the Partner Central Core product team took very purposeful steps to enter the field of Product Management, even though they all started somewhere different. Although I've been doing some form of product management or marketing for the last 10 years, the other four members of my team all came from very varied backgrounds — but share a passion for building products that tackle user problems and opportunities. For example, our team is a collection of past hip-hop dancers, sales/account managers, aspiring war reporters, and marketers.
What accomplishment are you most proud of?
Without a doubt, meeting my husband Shane. While my work and career are very important to me — that's just a fraction of how I define myself and what I value. I've been very fortunate to have a partner for the last 9+ years that complements my weirdness (as my brother likes to say), helps me approach life a little lighter, and shares an appreciation for new adventures and similar values in life.
Plus, I completely agree with Sheryl Sandberg's advice that one of the most important career decisions you can make is choosing your partner in life — and that has held true for me. The support and mutual respect we offer one another have enabled both of us to take risks in our career that have ultimately propelled us forward to new challenges.
Who has influenced you the most?
My brother Michael, who is almost 7 years older and has a successful career at Deloitte & Touche. Our family immigrated here in 1994 from Ukraine, and he has always been my role model on how to always strive to be better. From encouraging me to take risks and move to new places, to giving me the figurative slap on the face when I find myself settling for "just okay," he always pushes me to new heights.
How and where do you find inspiration?
All around me. I think anyone in the product world is pre-programmed to recognize good and bad products in our everyday lives, whether they're physical or digital. Although we operate in the travel space, in the end, you can learn from any experience who has clearly solved a problem by understanding the core needs and underlying motivations of its users.
How did you learn to embrace failure?
It's a work in progress. I don't think many people can honestly say that they love to fail — but as you grow and inherently fail more often, it becomes easier to not only admit it to yourself but also learn to see those failures as a part of the territory and an opportunity to learn and improve. It's also been a tremendous help to work in company cultures, like Expedia's, where failing fast is not only permitted but often times expected. (And when really in doubt, it always helps to imagine what you'd say to someone else in your situation — and then actually take that advice yourself.)
What is your favorite piece of career advice?
While working at American Express early on in my career, one of my managers told me that whenever I'm looking for a new job, always try to keep 50% familiar and 50% new. That way, you are still challenged and learning new things, but not enough that you completely fall flat on your face. I've tried to follow this advice every step of the way, and can definitely attest that it helps to hit the ground running — but still maintain excitement and curiosity for what's to come.
Tell us about your favorite vacation?
I'm fortunate that this is a very hard question to answer, as I've had the opportunity to travel to so many amazing places. In general, I love any destination that challenges my expectations, habits, and cultural norms — where every single experience offers something different from what I'm used to at home. My husband and I also love any place where we can get our mix of delicious food, outdoor adventure, and endless city strolls. Most recently our favorites have been Japan and Colombia.
What is your favorite weekend getaway?
For better or for worse, we don't often go to the same place twice. (And as much as we love Chicago, one of its major disadvantages is a serious lack of solid weekend getaways.) Having lived in New York City for 6 years prior to Chicago, I can never decline a weekend in my old stomping grounds. Also a couple of years ago I took advantage of an extended work trip to London and had my husband join me for a weekend in May. The weather couldn't have been better, and we spent 48 hours walking through London, enjoying as much food as we could along the way.