Skip to main content
Search
Jobs
Life at Expedia Group Blog
Back to blog posts
A glimpse into Expedia Jordan
Duaa Saif | Senior Content Strategist in Jordan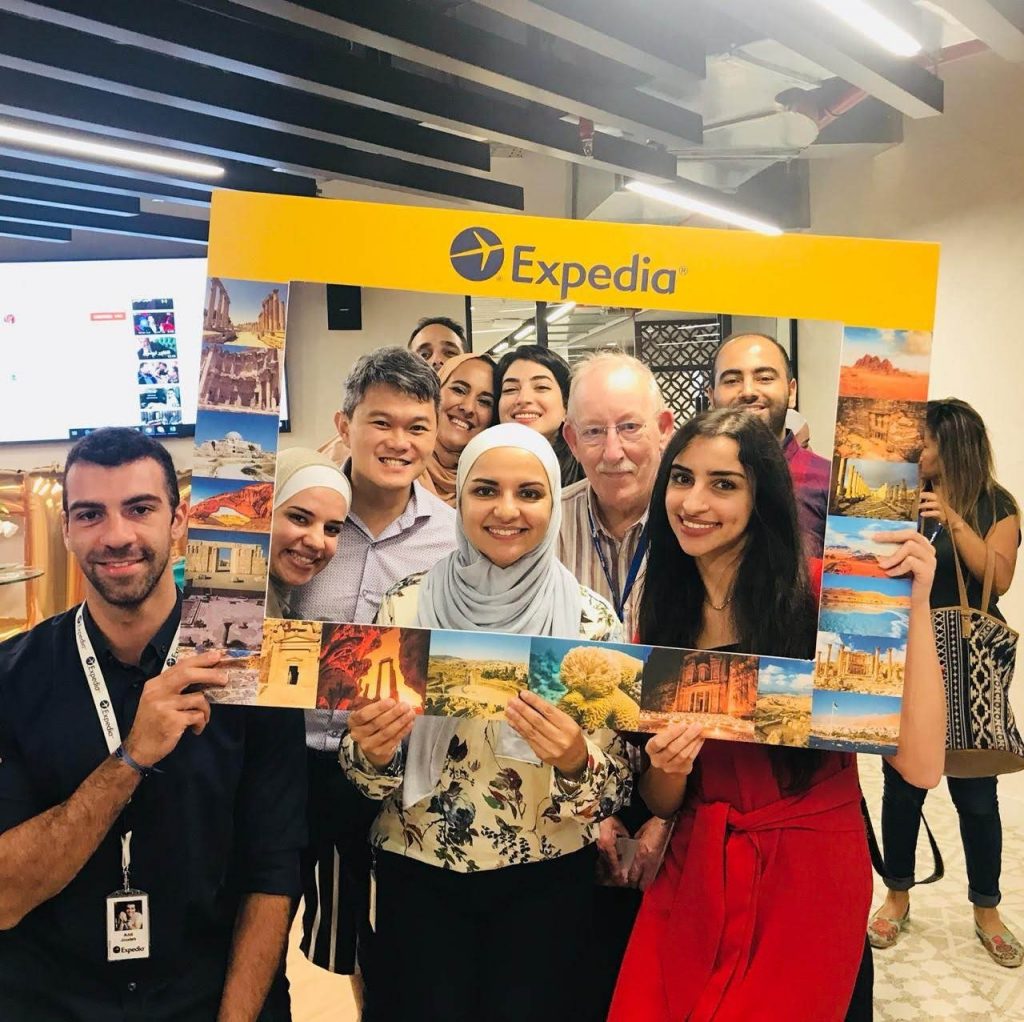 In May 2017, Expedia opened its office in Amman, Jordan: a small country in the heart of the Middle East with enormous young talent. Ever since then, Expedia proved once more that bringing the world within reach is not only possible but also makes a huge difference. Today, Expedia Jordan employs over 95 exceptional people across all disciplines, working day and night to support teams in various locations.
Meet some awesome Expedians from Jordan
We asked a number of our awesome Expedians in Jordan to share some highlights from their career within Expedia.
1. What does your typical workday look like?
Hala Batta, Technical Product Manager, says the most interesting part of her job is that there is no typical workday. Some days are busy with back-to-back meetings, while other days are full of wrapping up pending tasks and researching work-related topics.
2. What have you enjoyed most about working at Expedia Group?
Nayef Mehyar, Technical Product Manager, says the freedom to explore his passion without fear for his future is the most enjoyable part about his job. This, in turn, helped him expand his skillset and knowledge in the development field.
On the other hand, Eman Shaddad, Software Development Engineer, says she enjoys being part of a global team because it's very enriching. Just like travel, it helps her learn about other cultures and brings people closer. Moreover, the best part is that there's always something new to learn every day.
3. What makes your team unique?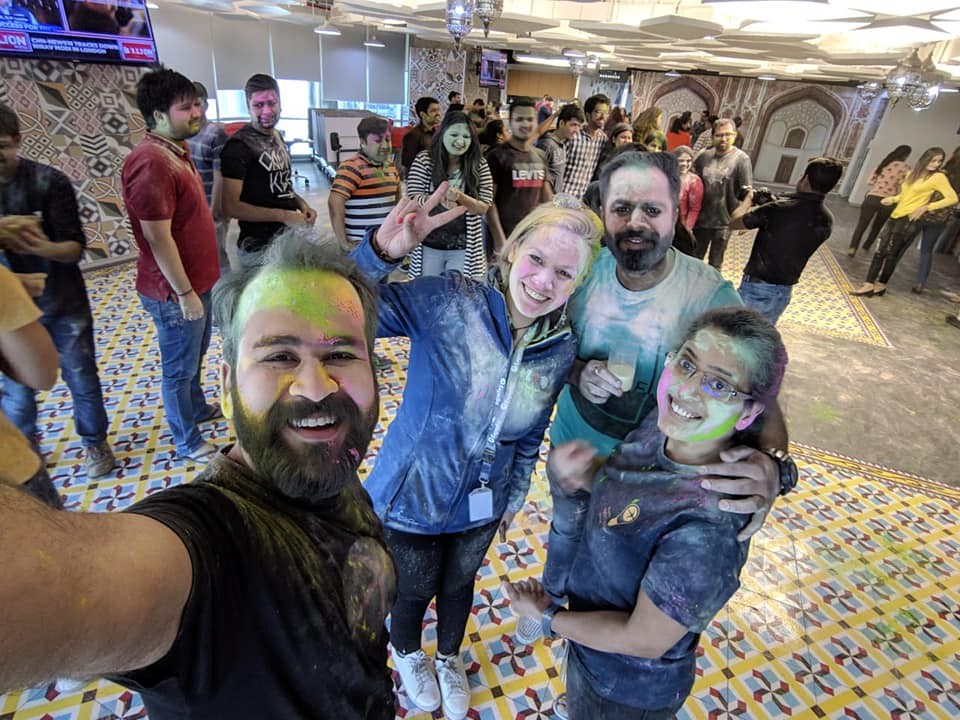 Rukaya Al Nasser, Software Development Engineer, says the openness to ideas that her team shows is what makes it unique. This has encouraged her to share her thoughts, learn more, and grow her career.
While Ali Al Manasra, Senior Operations Analyst, says what makes his team unique is the fact that each one of them is coming from a different background, with a different personality. These differences make working very fun and contribute to enriching the conversation.
4. What accomplishment are you most proud of?
Dareen Alhiyari, Tech Lead, says she's very proud of delivering the universal post-purchase project to production. This project touches on many OKRs, enhances our customer-centricity approach, contributes to increasing revenue, and paves the way to going global with Insurance products.
While Rukaya prides herself on building the UIS Prime, which is the new data pipeline her team is taking a key role in building, by defining schemes to be followed by all of Expedia's LoBs and services.
5. Who has influenced you the most?
Ali says he's influenced the most by the dedicated people around him, who won't spare devoting their whole life to accomplish what they strongly believe in.
While Eman says she's most influenced by her direct manager and the leadership team at Expedia, who have set an example of what it is like to always strive to be the best and to always be open and honest.
6. How and where do you find inspiration?
Hala says she finds inspiration in many things, including challenges, which encourage us to act with our full hearts and minds, and other successful people working at Expedia, especially women who always share their success stories.
On the other hand, Ali says his secret to finding inspiration is disconnecting from his everyday routine, and engage himself more in creative activities, such as DIY handicrafts, cooking, and coloring.
7. How did you learn to embrace failure?
Rukaya says when we think of failure as an essential step for success, we start accepting the fact that failure is not as harsh as we think it is. She also adds that there are always findings we can only discover when we fail, no matter what the mistake is. The key to move forward and embrace failure is to always remember that everyone makes mistakes, and it's part of our learning and growing, both as people and employees.
8. What is your favorite piece of career advice?
Nayef says that failing first is okay because it helps us acquire new learnings, and eventually move forward and progress faster.
On the other hand, Dareen encourages everyone to do what they love in order to thrive in their careers, so we can give our best and exceed expectations as we move forward.
9. Tell us about your favorite vacation?
Nayef shares his favorite vacation back in "November of 2018, I got the chance to work remotely from Expedia office in Dubai, then started a two-week vacation to explore the city and the nightlife with my best friends. It was definitely the vacation of a lifetime."
10. What is your favorite weekend getaway?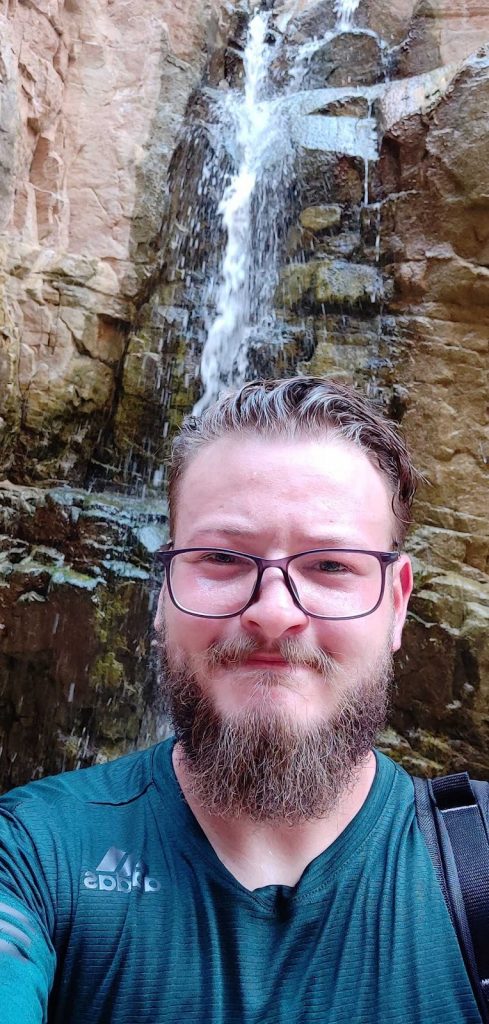 Hala, Nayef, and Eman say their favorite weekend getaway is the Dead Sea in Jordan. They prefer to spend their weekends there for various reasons, such as the serenity of the place, the astonishing sunset, and the hidden water spots that you can explore and discover.
While Ali prefers to spend his weekend in Jordan's historical places, such as Petra and Jerash. He enjoys taking pictures in these places, and taking as much as he could from the spectacular scenery. Moreover, Ali also likes spending spring at Umm Qais (a member of the Decapolis) which is the best place to enjoy a relaxing weekend surrounded by nature.
Join our Careers Community
Expedia Group's Career Community is a great way to learn about new opportunities and receive important job communications and updates. Sign up now!