Skip to main content
Search
Jobs
Life at Expedia Group Blog
Back to blog posts
Developers, start your engines
Erin Evans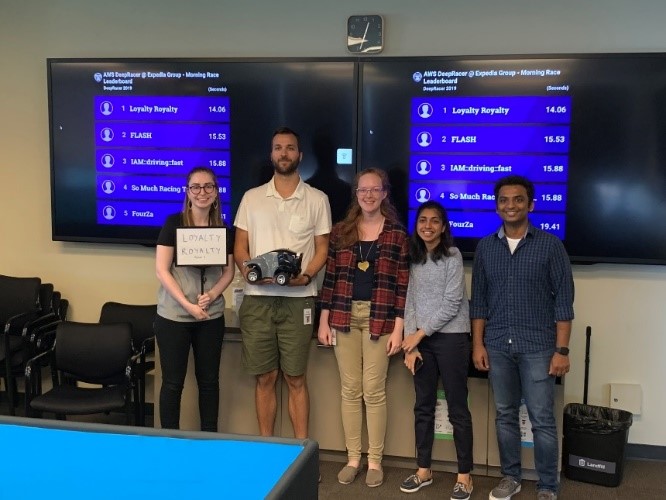 On June 14th Expedia Group hosted a live, interactive DeepRacer experience at Expedia's headquarters sponsored by AWS. DeepRacer is a 1/8th scale self-propelled model race car.  The objective of the DeepRacer event was to program the DeepRacer to complete a lap of a model race car track in the shortest amount of time.
Sixty-two Expedia Developers, Programmers, and Engineers representing more than ten different Expedia brands were divided into teams to develop, train, and enhance their reinforcement learning model using AWS AI /ML services. The 10 teams were given approximately 2.5 hours to work on their cars and complete practice runs. Each team had 2 heats of racing followed by a final championship race for the winners of each heat.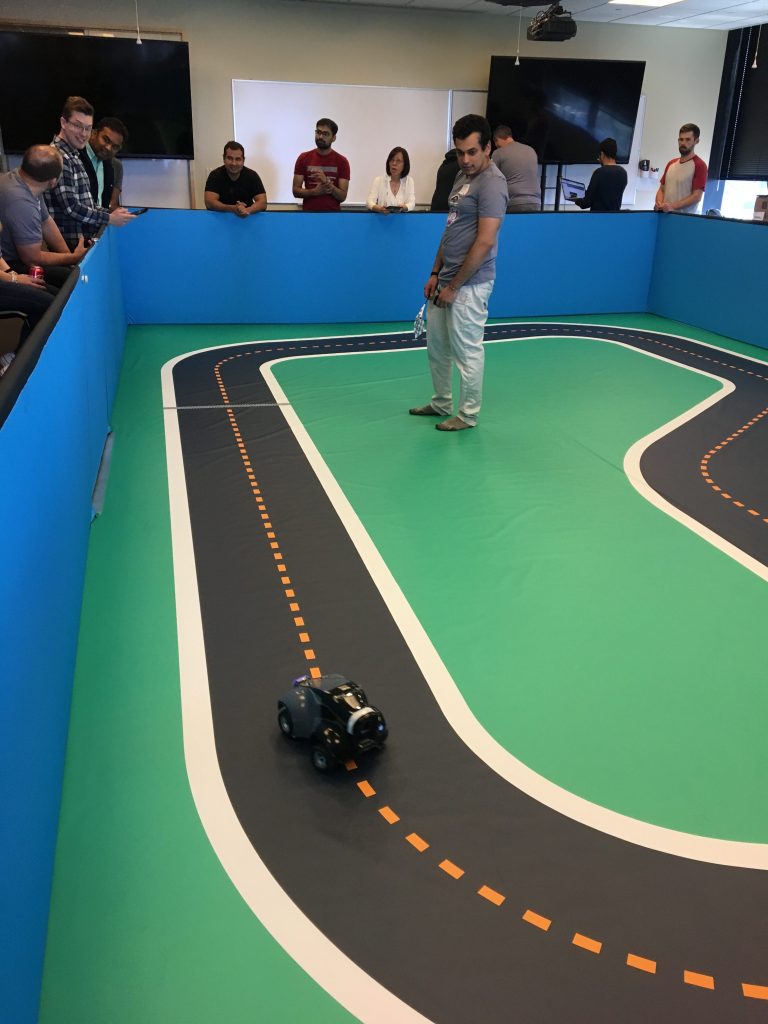 The winning time was 12.97 seconds from the team dubbed "Loyalty Royalty" from Expedia's loyalty program under GMO. The team was awarded DeepRacer trophies, hoodies and a DeepRacer Car from AWS. Loyalty Royalty's team of four included Ishita Chamanlal Dabhi, Darrick Buralli, Madison Dyckman, and Sarah McKee. A few of the Loyalty Royalty participants hold educational backgrounds in Machine Learning which transitioned to easily understanding the processes and knowledge behind the DeepRacer. "Everyone who participated in this event encouraged all the other teams during the racing trials. All of us were learning together and it was good to test knowledge while sharing with others" says winner Sarah Mckee. Much of their success was due to online practice through AWS virtual simulators a few days prior to the event. "This was the first time we've had hands-on Machine Learning. During the first practice lap the car drove straight into the wall!" said Madison Dyckman.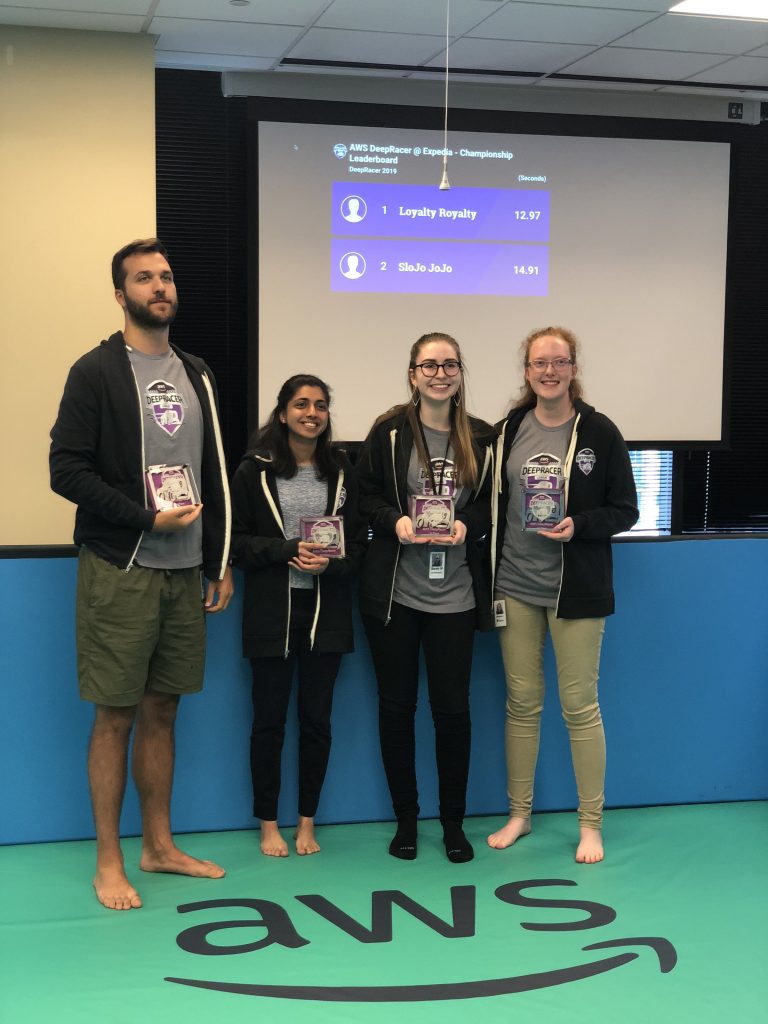 All the participating teams were able to program the cars to successfully complete a full lap by the end of the allotted hands-on study time. "Trying to understand Machine Learning in one week is tough, having the concepts and applying them benefited the majority of the folks. This was 1st-time Machine Learning for a lot of them" shared Ishita Dabhi. The winning team will now have an opportunity to race against other AWS Strategic Customers at the AWS re: Invent 2019 conference in Las Vegas this December. Executive sponsor, and VP of Technology for Lodging Platform, Bahla Dalvi, said the event was "one of the most well-run, fun and engaging events Expedia has hosted in a long time."
We are excited to host more events in the coming months. Next up is Austin on August 27th.
Join our Careers Community
Expedia Group's Career Community is a great way to learn about new opportunities and receive important job communications and updates. Sign up now!