Skip to main content
Search
Jobs
Life at Expedia Group Blog
Back to blog posts
A Peek into the Life of a New Graduate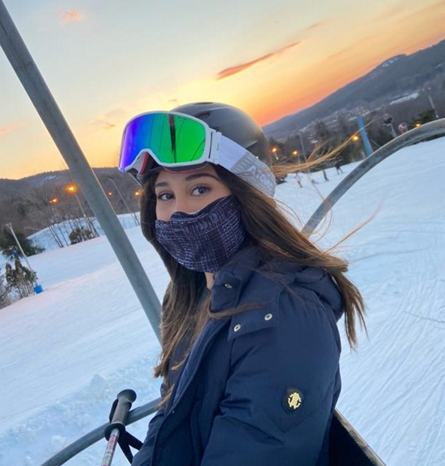 Hi there! My name is Elaina Heraty, and not too long ago I graduated from Rutgers University with a degree in computer engineering. My goal was to work as a software engineer, in addition to more general concerns such as location, culture, etc., I also wanted to contribute to a company that has a positive impact on society. I think it's important for your work to feel meaningful.
After what seemed like an impossibly long time spent searching, I applied to and was accepted for my current position at Expedia Group. At the time of writing this blog, it marks my 6th month at Expedia as a new grad Software Developer 1!
What does your typical work day look like?
In an ideal world, I'd awake from eight hours of uninterrupted sleep, complete the NY Times Wordle challenge within 3 tries, and have prepared and eaten a full breakfast all before my 9 am "stand up" with my team. But usually, my day begins a little differently.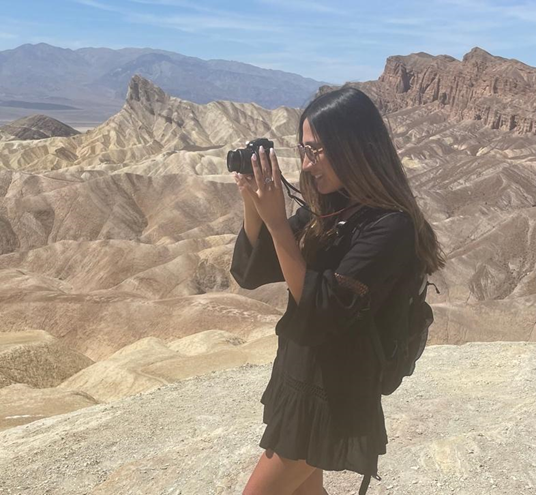 I tend to start work by creating a bulleted list of what I hope to accomplish for the day. I find it helpful to have written out objectives as it prevents me from ever feeling overwhelmed. After all, any big task can just be transformed into a series of small tasks! I then proceed to accomplish my bullet points, with the tangible reward of satisfyingly crossing them out in my notebook upon completion. I keep at that until around 12:30 pm, at which point my friends (also considered co-workers) and I all go and have lunch together.
Monday-Thursday we choose to be healthy and pack our own lunch, however, when Friday comes along, we like to go out to eat. We often try a different restaurant within The Domain (I'm based in Austin, TX), since there are so many to choose from. So far Velvet Taco seems to be the fan-favorite, and we often find ourselves going there if we can't reach an agreement on where else to try. Following lunch, we segue back into our day at work with some ping pong or foosball.
How did you learn to embrace failure?
I still struggle with failure-phobia to some extent, but there are some things that have helped me manage it. I find what helps me most is to constantly put myself in uncomfortable situations, generally ones that I know going in that I will not excel at. Knowing that I will not be immediately successful is intimidating, so I instead treat the process itself as a success. If there is one thing I have realized, it's that failure is necessary to grow, as it's really just a stop on the road to learning.
When I first joined Expedia Group as a new grad, I had the option of choosing which team I'd like to be placed on: full-stack, front-end, or back-end. My college degree dealt with low-level C programming and circuits, both my internship experiences involved back-end projects, and I even interviewed for this role at Expedia Group in Java. Given this, my initial instinct was to request back-end. However, upon recalling how this rotation program is for the benefit of the new workers, with the goal of exploring new tech, I considered that there will not be many opportunities in life where I am paid to learn. If there was any time to try something new and risk failure, it was now! So, I took a chance and decided to be placed on a front-end team, with the knowledge that such a choice would maximize the amount of learning I did in a given rotation.
Tell us about your favorite vacation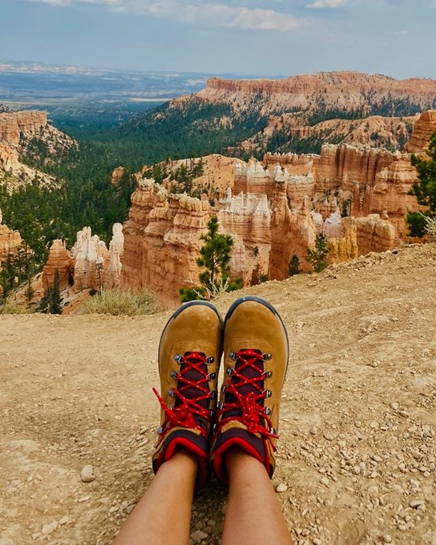 My favorite vacation would be a road trip I took with my Dad in a $15/day rental car. We started in Las Vegas, drove to Salt Lake City and all the way back. We started our journey after breakfast, alternating between podcasts or music for background noise. For those not familiar, the drive from Vegas to Utah goes through many national parks, so we decided to focus on two for our trip: Zion and Bryce Canyon – Bryce actually being my favorite of the nine national parks I've ever visited. This day also happened to be the same day I had to lead my first recitation as a Computer Science Teaching Assistant at Rutgers University. This meant that, in addition to our two-stop road trip, we also had to hunt for a location with Wi-Fi in southern Utah… which seems to have a surprising lack of Starbucks. At Zion, we hiked Canyon Overlook and a bit of Angel's Landing. Unfortunately, Bryce was a bit less exciting for me, though my Dad had a good time. He was able to hike at Sunset Point, while I found myself teaching my first recitation via Zoom at a national park (thank you national park-Information Center Wi-Fi)!
---
We're looking for outstanding talent to join us on our mission to power global travel for everyone, everywhere. Take a look at our latest Early Careers opportunities here.