Skip to main content
Search
Jobs
Life at Expedia Group Blog
Back to blog posts
An Invitation of a Lifetime
Madison Sherrill | Market Associate Intern in Dallas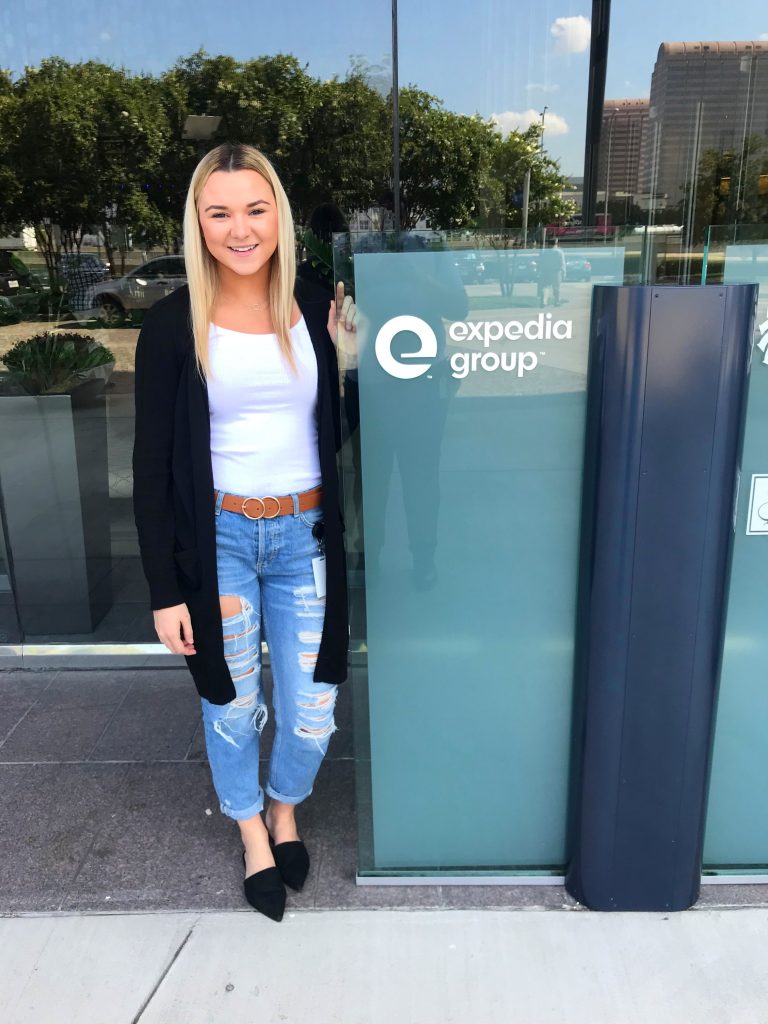 At the beginning of my first semester as a senior at The University of Texas at Dallas (UTD), I was nervous about where I would work. Where would I end up? I was super stressed out and overwhelmed with what I would do after I graduated college. Then out of nowhere, I was messaged from a recruiter at Expedia Group inviting me to an Open House that they were hosting for college students. In that moment, I had no idea how huge of a blessing that one message would be. After the open house I immediately went home and applied for the Market Associate Intern position because I had fallen in love with the company! During the open house they took us on an office tour, had food and drinks for us, and we got to talk to the employees about their day to day jobs at Expedia. The camaraderie that the employees had amongst each other was my favorite part!
The interview was a two-month process. It began with an online interview and then an in-person interview. The recruiter kept me up to date before, during, and after the process which I thoroughly enjoyed being in the know of what was happening. During the interview they were all very friendly to me, we even laughed and told jokes at times, which helped alleviate some of the stress you endure during an interview.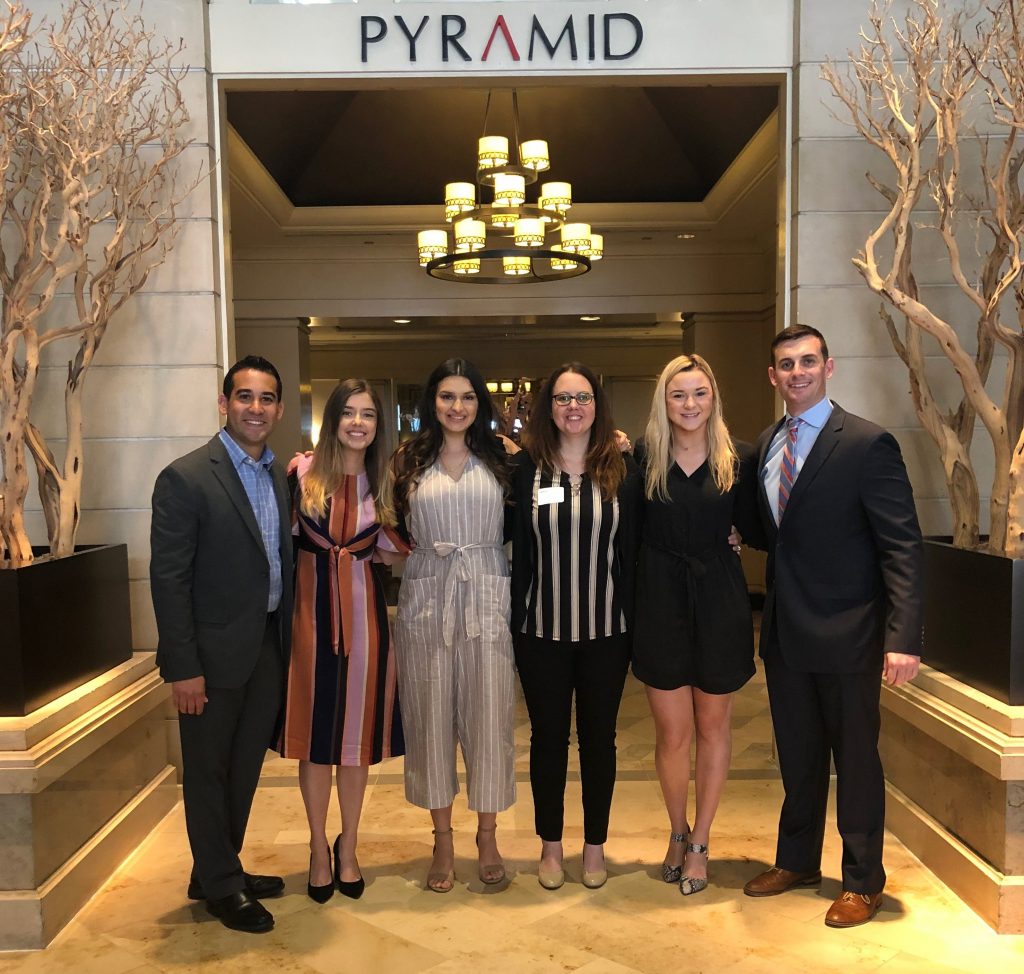 Today, I am the Market Associate Intern for the North Texas Market Team. We're always trying to create a win-win situation for both the partners and Expedia. In addition to that, all Market Associate Interns were given a summer-long intern project that the Dallas interns worked on together. At the end of our internship we presented our project to the Expedia Leadership Team.
Throughout this internship I have met so many amazing people who have helped me become not only a better employee but also a better person. I have learned new lessons and tips from a wide variety of people that I will always remember to implement in any job that I have. Everyone is very inclusive and enjoyable to work with. One of my favorite aspects about working for Expedia Group is that they encourage you to ask questions and they don't make you feel embarrassed or ashamed to ask. Also, they have a lot of fun team events, happy hours, lunches, yoga sessions, and birthday lunches for everyone to attend together. This makes the work-life balance even more lively and easily attainable. In addition to all the fun events that Expedia Group threw for us, we as interns started a weekly sand volleyball team and trivia night that other employees would join in on too. The sand volleyball games were something we interns looked forward to every week because it was a lot of fun to hang out with your coworkers and to have a friendly competition between each other.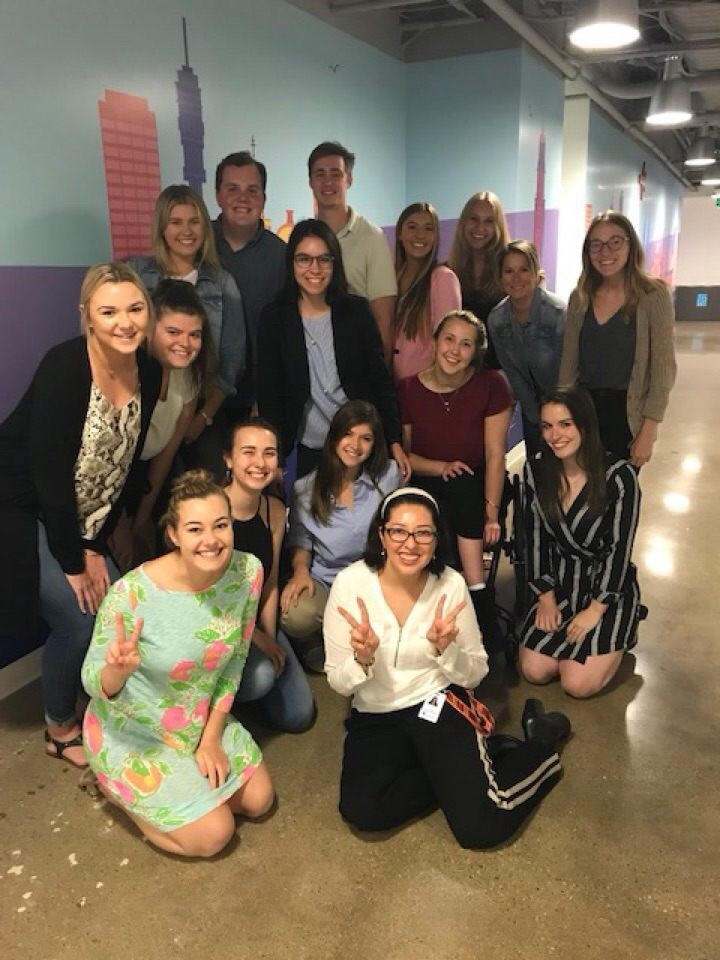 Takeaway: From my internship at Expedia Group I have improved so many skills, made lifelong friends, I learned a lot of lessons, and I am taking away a tremendous amount of unforgettable experiences that all started with a message on LinkedIn.
Global Early Talent
Ready to kick start your career? Explore Expedia Groups' worldwide intern, apprentice, and early career opportunities. Learn More