Skip to main content
Search
Jobs
Life at Expedia Group Blog
Back to blog posts
Be Open and Honest. Be Humble.
Isabelle James | Lodging Partner Associate I in Kuala Lumpur, Malaysia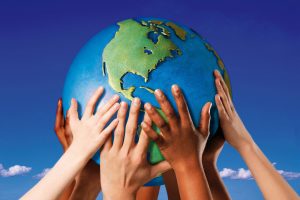 "The Expedia Group Guiding Principles defines our culture, and describes how we will collectively realize our Vision, Purpose and Strategic Imperatives." The fact that the principles are applied to all Expedia Group employees worldwide already makes us a family — a huge family tree with full-blown diversity. How amazing is that?!
The ones that I live by are the combination of "Be Open and Honest" and "Be Humble". I find these two principles somewhat similar and are in need of each other just like how hours need minutes and months need days. If you find yourself being humble, then you'll find yourself being open and honest. Same as if you find yourself being open and honest, you'll somehow find yourself being humble. Now, these works both ways — when we stay open to our partners they become humble and if partners are open and honest to us, we almost automatically become humble.
I am a Lodging Partner Associate 1 and I am supporting the Australian Market but based in Kuala Lumpur, Malaysia. Handling partners on the phone is a daily challenge to my team as the Australian market is known to be the hardest. In all honesty, I find them rather challenging than difficult. When I am open and honest while staying humble, partners tend to find it comforting and they try to match the tone, in that way we have quite a pleasant conversation but of course, easier said than done. There are partners who can be a little bit hard on us. Our Hotel Partners sometimes tend to forget that we are partners in business and it is important we keep in mind that we are indeed business partners.
I keep my conversations professionally open and I stay honest with the partners, willing to answer any questions they have in mind and willing to reach all ends to find a definite answer. (Pro Tip: My goal is to ensure they don't call me back for the same inquiry.) Remain humble at all times when it comes to sharing some tips with the partners. They may ask some advise like, "What do you think if I named my rooms like this?" or "How much of a discount do you think I should give for this promotion?". Of course, you don't give them a ridicule answer. You be humble with the answers and be confident with your tone.
In my Life at Expedia, the main key to providing excellent customer service is by being open and honest; and staying humble. I hope this read up boosts your spirit as much as it does to me!