Skip to main content
Search
Jobs
Life at Expedia Group Blog
Back to blog posts
Commemorate The Milestone of Happy's Journey
Happy Chow | Recruiter in Kuala Lumpur, Malaysia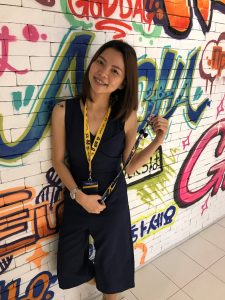 I am in my fourth year with Expedia… it hasn't been a long journey but it hasn't been short either!
I started my role at Expedia Group as Lodging Partner Associate and then I made my move to the Talent Acquisition (TA) team after 2 years. I started as a Recruitment Coordinator for 6 months, was an Associate Recruiter for 10 months, and then I was promoted to a Recruiter, my current role.
I am now working with a group of very talented people – my team and my manager are super supportive and both play a very important role in my achievements. They continue to give me the motivation I need and a clear direction on where I should go and what I should achieve next. All of the compliments, acknowledgments, and awards allow me to know myself better – there is no limitation to my personal development here at Expedia Group. At the end of the day, I feel great that all of my hard work is being recognized and rewarded.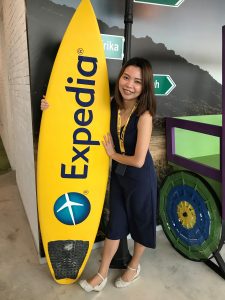 Why do I love working at Expedia Group? I like to see us doing meaningful things, bringing the world within reach, and achieving the 'Best Places to Work' awards. I have been enjoying every single day when I come to work – the culture is upbeat, our leadership is transparent and clear on direction, and we are a very well-organized, process-oriented company. We have awesome work-life balance too!
All of our Expedia brands and the working environment makes our people proud be part of it – and I'm proud to be a part of Expedia Group.
Throughout the years, we have come across lots of changes, challenges, and opportunities. We enjoy every moment when we are able to break through and see that our company is in the right direction, continuing to be at the forefront.
We are a company that puts people first, encourages transparency, and shows appreciation. We have a very diverse environment but we act as one team to achieve the same goal. Being a global company, there are a lot of opportunities to work with others team and regions.
Anyone that comes with the right energy and ambition, will find unlimited career and personal progression.