Skip to main content
Search
Jobs
Life at Expedia Group Blog
Back to blog posts
Being positive is a way of living.
Nicolas Grande | Area Manager in Buenos Aires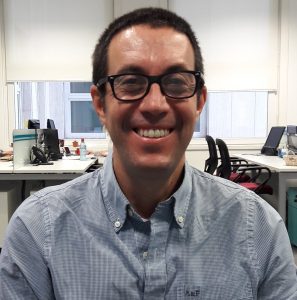 Being positive is a way of living. During your lifetime, you will face many challenges and worries. However, the way we react to those situations is 100% our decision.
Since I was a child I learned mainly through sports that you may frequently fall down. You can decide to get up and continue playing or you can just quit. Thankfully I have learnt that the best recipe is never to quit, to get up, to continue playing, and to try to see the positive side in everything.
Sometimes we may face extreme situations where it is very difficult to find something positive. But even in the worst situations being positive will lead us to a better outcome.
The impact of being positive is truly amazing. You will start looking at things from different perspectives, finding the bright side of every situation.
The best part is that being positive is very simple. It doesn't require many years of study nor investing money. It is just to set our mind in the "Positive Mode".
Joining Expedia Group (EG) is an example of how powerful being positive works. I was very interested in working at EG. It was my #1 option.
After 1 week of intensive interviews, I was anxiously waiting for the decision. I was so positive and was wishing so hard to join EG, that when I finally received the confirmation, it was a unique & deep moment of happiness.
I have been at the company for 14 months, and let me tell you, I have already faced many challenges. Each time I decided to stay positive, even in the worst cases. An example would be a recent project that took quite a long time to get launched. Even though I faced many blockers, I was very confident about the project, remained positive and I continued pushing it forward till I saw it brought to life.
Working at EG is an honor. It's present & future. I see it as a daily challenge that keeps me motivated. EG moves very fast and changes every moment. Being positive and embracing change is the winning combination.
I encourage you to stay positive and work with passion. There is always something positive in everything….look for it!