Skip to main content
Search
Jobs
Life at Expedia Group Blog
Back to blog posts
Career Check-In with Federico Armata
Federico Armata | Senior Data Scientist
What does your typical work day look like?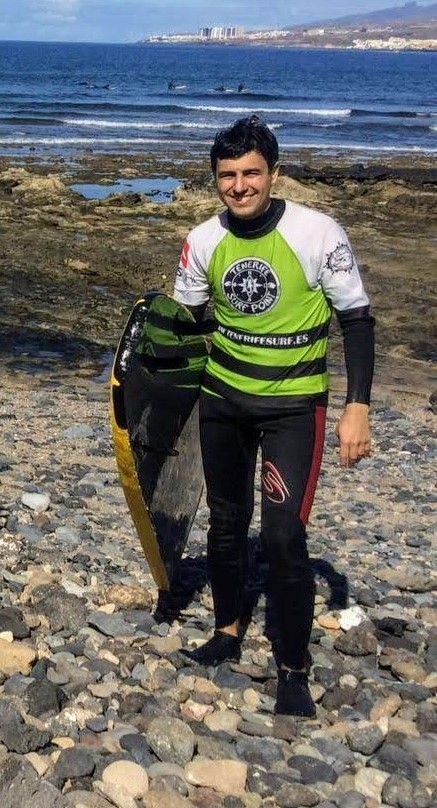 My typical workday is usually split into coding/designing of algorithms, data science pipeline, etc.., researching new techniques/tools, and, of course, meetings with the team. It also depends on the specific project and at which step of the project we are in. There could be full days of pure research and experimentation and full days of coding. But most of the time it is a mixture, where every day is unique and your always learning something new!
What have you enjoyed most about working at Expedia Group?
The immense pool of talent we have worldwide! You can get help on almost every data science topic or technique. We also have dedicated engineers to help us with the deployment of our models, so you can always get amazing support on any state-of-art machine learning tool. Another advantage of having such a great and variate internal data science community is the opportunity to share your work through seminars and paper reading sessions, which are a nice platform to get ideas and precious insights and get to know each other.
What makes your team unique?
The culture of my team is for sure what makes it unique. Everyone is empowered to bring something new to the table, to explore new ideas, and to experiment on those ideas. We work all together on the same project and everyone continuously shares what they've learnt with the rest of the team. At the end of each project, you really feel two things: 1) that whatever you have achieved was possible thanks to the great teamwork; 2) the amount of things you have learnt working with your team cannot equal what you can learn alone in the same amount of time.
What accomplishment are you most proud of?
I think that helping in the design, development and delivery of two critical projects during the covid period are the accomplishments I am most proud of. In one of these projects, for example, we were able to provide our partners with new relevant properties to match the new demand, which has been changing during this covid period. So, even during a very difficult period for everyone, we were able to make a great impact to help customers, partners and Expedia Group. Being able to see the actual impact of that work during these months has been a great reward for me personally.
How and where do you find inspiration?
I am a physicist by training and I have always found inspiration in science when dealing with a difficult problem: often simple physical ideas can help to solve real business problems employing machine learning techniques. But this process of exploring a new research idea or topic is really meaningful when you do it with a good purpose I believe, and for me the fact that my work at Expedia will ultimately help to power more travel, as a force of good, is quite inspirational.
How did you learn to embrace failure?
In any field, but especially in science, failure is a requirement to get the correct and more impactful results. Failure is just part of the process. When something I am working on goes wrong, I try to take my time to understand why and how I can improve next time, not to avoid necessarily failing again, but to learn how to fail quicker. That is perhaps the most important thing to master, making sure you fail as quickly as possible so that you can get to the correct answer without spending too much time!
What is your favorite piece of career advice?
Don't be afraid to go out of your comfort zone and ask for help when you are exploring a new topic. At Expedia, there are great opportunities to get involved in many data science projects and this is great, but at the same time challenging. To overcome any initial obstacle I have made the most of the pool of talent we have worldwide: you will always find someone who really knows a lot about that topic and will be happy to share the work already done and precious insights. So yes, my advice is: use the valuable resources around you!
__
Join our Talent Community
We're looking for outstanding talent to join us on our mission to power global travel for everyone, everywhere. By joining our talent community, you'll have exclusive access to our latest opportunities, events, interview advice, and global insights from our Expedia Group leaders. Sign up now!