Skip to main content
Search
Jobs
Life at Expedia Group Blog
Back to blog posts
Expedia Group Arrivals: Jessica Patel
Jessica Patel | SVP, New Partner Solutions
In our newest edition of our Expedia Group Arrivals, we want to extend a warm welcome to Jessica Patel, Senior Vice President of New Partner Solutions.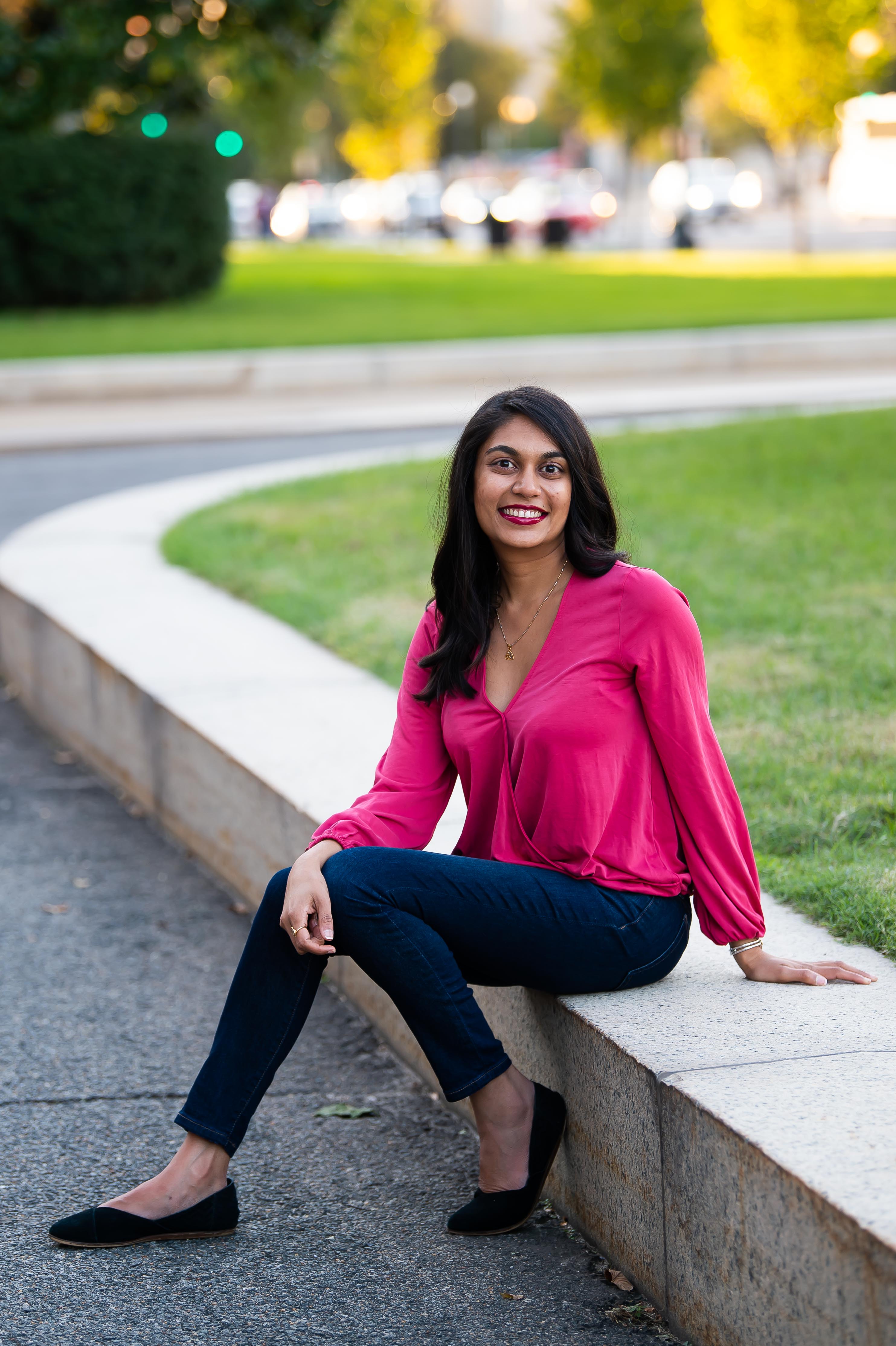 Jessica, welcome again to Expedia Group (EG)! We're thrilled to have you on board. For our readers, please could you tell us a bit about yourself and your career journey?
Thanks! I'm excited to be part of the team! I joined Expedia Group from a venture-backed scale up called Airside based in the DC area. It's a digital identity network company that's best known for the travel app Mobile Passport. I was their first full-time employee after the founders and was a part of their growth story in developing the network and driving growth in both consumer acquisitions as well as B2B clients, mostly in travel.
Before that, I was at American Express in a variety of roles, the most recent as the leader of the Travel Payments team; that's how I got into the industry. Prior to AmEx, like many Expedians, I was a consultant.
You seem to have a passion for travel, can you please share more about your connection with travel?
Absolutely, I've loved travel all of my life. I got on a plane for the first time when I was less than a year old and I flew on my first international flight when I was only 5 to visit family in India. Even though it took 2 connections and a train to get there, I loved every minute of it.
From then on, I found myself saying yes to every travel opportunity that was put in front of me. From studying abroad, to vacations, to leading teams abroad, and connecting with colleagues in other locations – every experience has been a chance to connect with new cultures and grow in new ways.
I'm also passionate about inclusivity and sustainability in travel, both of which are values that Expedia Group shares. It's a big part of what drew me to the company.
I currently sit on the board of a sustainable travel non-profit called Tourism Cares, as well as a travel startup called ViaHero that helps connect travelers to locals that help with travel planning, thereby generating jobs in the destinations they work with.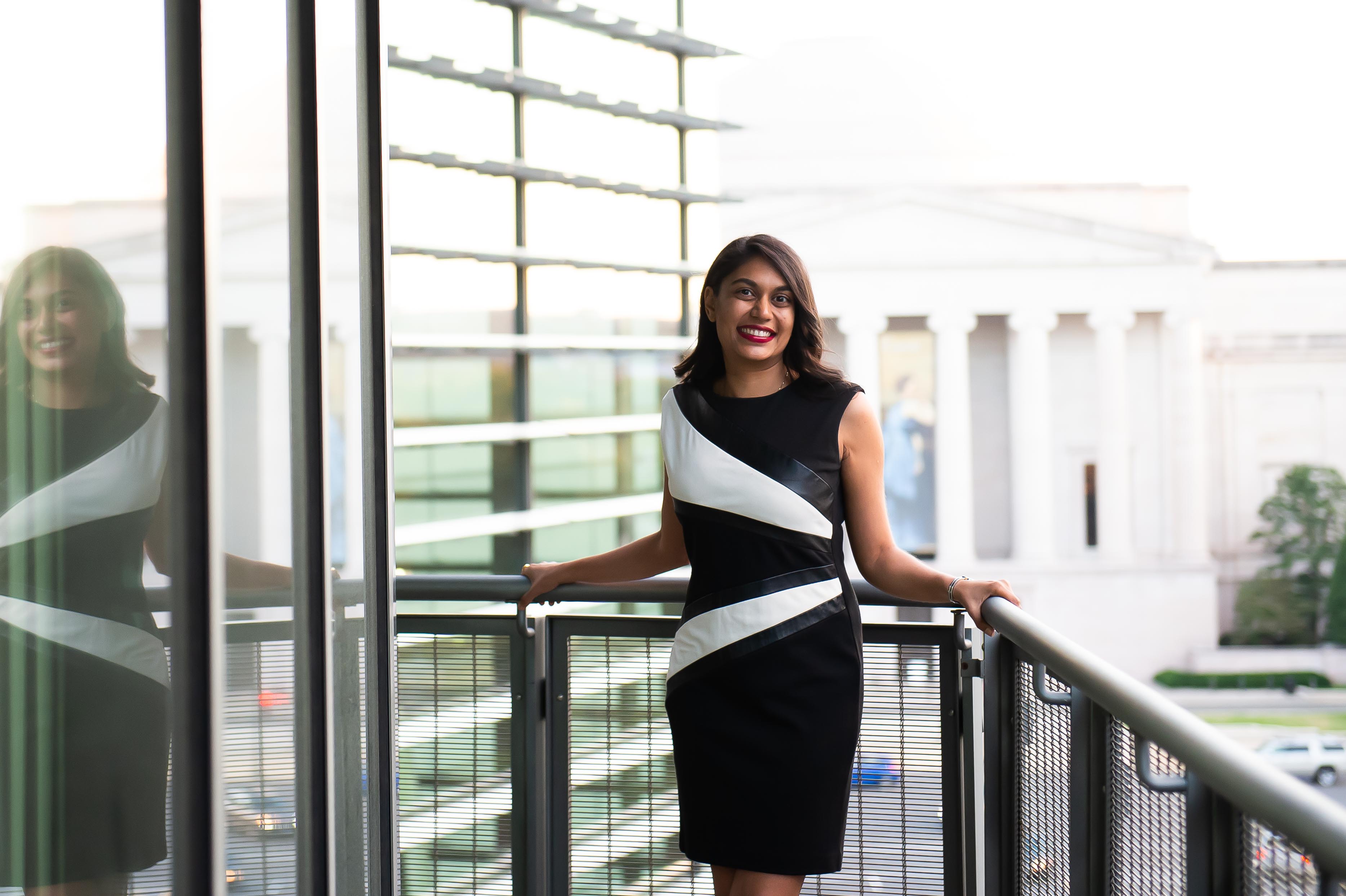 What excites you about Expedia Group in particular?
Expedia Group's mission to power travel for everyone, everywhere drew me forward. How the company has democratized access to travel has always been appealing to me. As the travel industry prepares for an unprecedented recovery, I'm especially motivated by our increasing focus on how we can use our strengths and expertise to power partners across the industry so we all come back stronger.
In my new role, I'll be accelerating bringing new products, capabilities and services to market that support our partners' growth. We'll be enabling the entire industry through world-leading technology, an impressive breadth of travel supply, and unparalleled servicing capabilities — and that's extremely powerful as we think about making travel more accessible to even more populations.
I also appreciate Expedia Group's commitment to inclusion and diversity, as evidenced by our bold goals. It's diversity in our own leadership and team that's going to drive the most diverse thinking around innovation and inclusivity when designing products that reach everyone.
How do Expedia Group's mission, purpose and values resonate with you?
I wholeheartedly agree that Travel is a Force for Good. I love that we are pursuing this in such an inclusive way. "Power Global Travel for Everyone, Everywhere" – what's more inclusive than that!
Choose Fearlessly and Go Get What's Next are the two values that resonate most in terms of what I'm going to be focused on. My goal is to incubate and accelerate new products for our partners and test new capabilities. Part of my job will be to do that in a way that has a clear bias to action, having to choose fearlessly and think about what's next to empower our partners.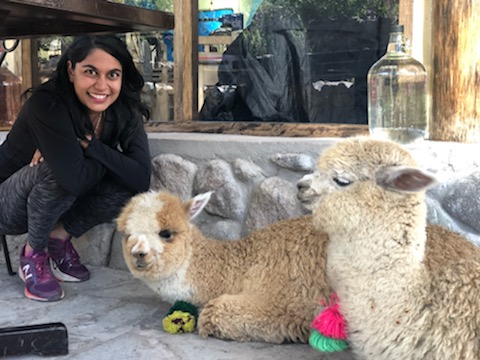 What impact are you hoping to make in your first year?
It's a new team so creating some of the foundational pieces to accelerate bringing new products and services to market will be really important. I'm also excited to build a dedicated, innovative team to help incubate new ideas that support our partners' recovery and sustained growth. I'm looking forward to partnering across EG to collaborate on new offerings that bring our core strengths to our partners.
How would you describe your leadership style?

I focus on growth and development. I like to understand what my team members are looking to get out of their experience, and help develop those skills, empower them and remove barriers.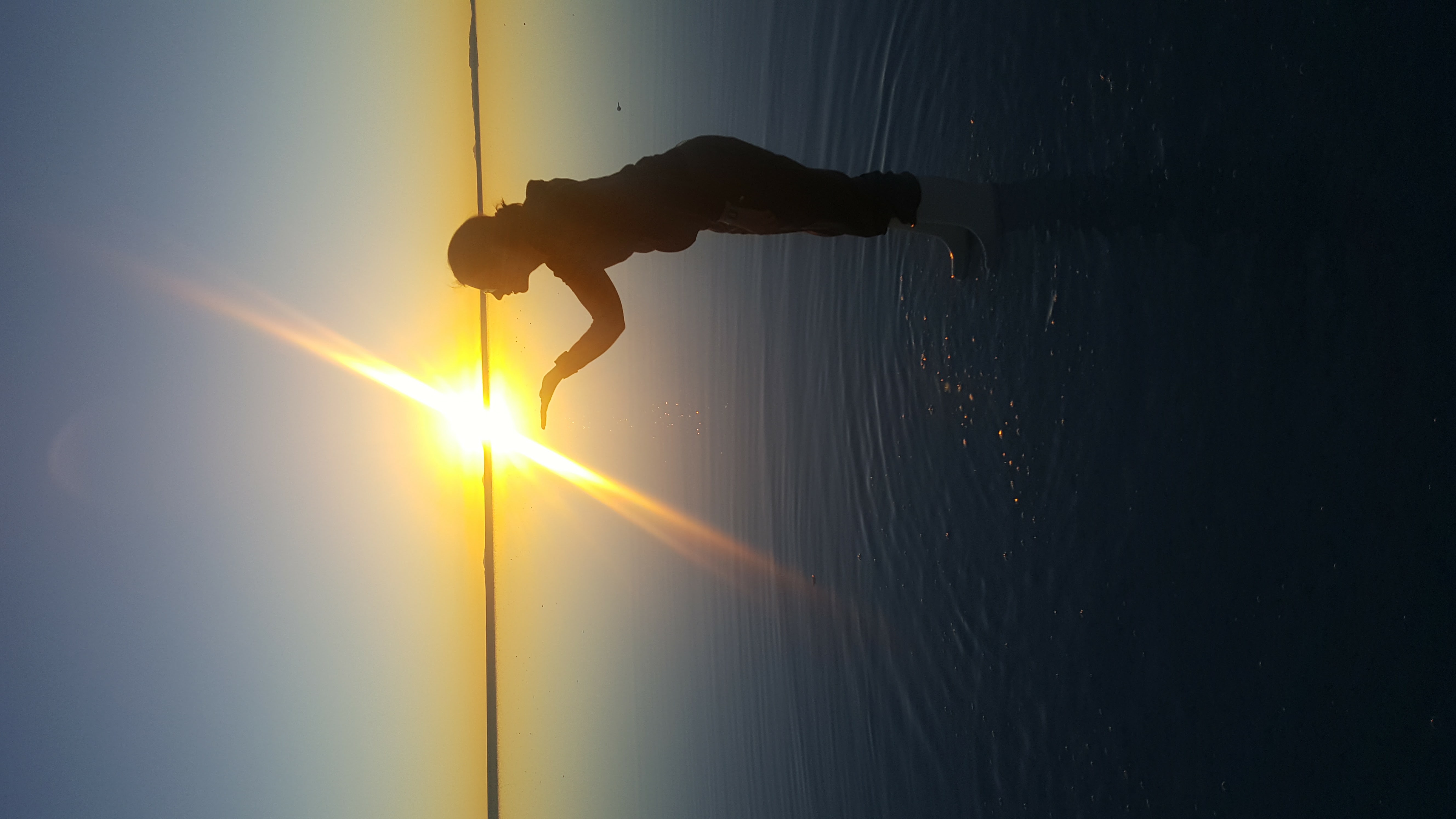 I look for team members that can make bold choices and test and learn along the way, knowing I have their back. I also value a growth mindset, intellectual curiosity and empathy.
How have you overcome challenges as a woman of color in the technology industry?
I always try to be authentically myself and it has served me well throughout my career. From the traditional finance space, to commercial banking, to the startup landscape, women and people of color are still underrepresented. Coming to everything with a real sense of authenticity and empathy, and creating inclusive environments, are approaches that have worked well. Those are the qualities that I've seen in the leaders that I admire and aspire to be like.
I've also been extremely fortunate throughout my career to have an incredible set of mentors, advocates, and sponsors. I'm grateful to the men and women throughout my career who supported me and helped to break down barriers.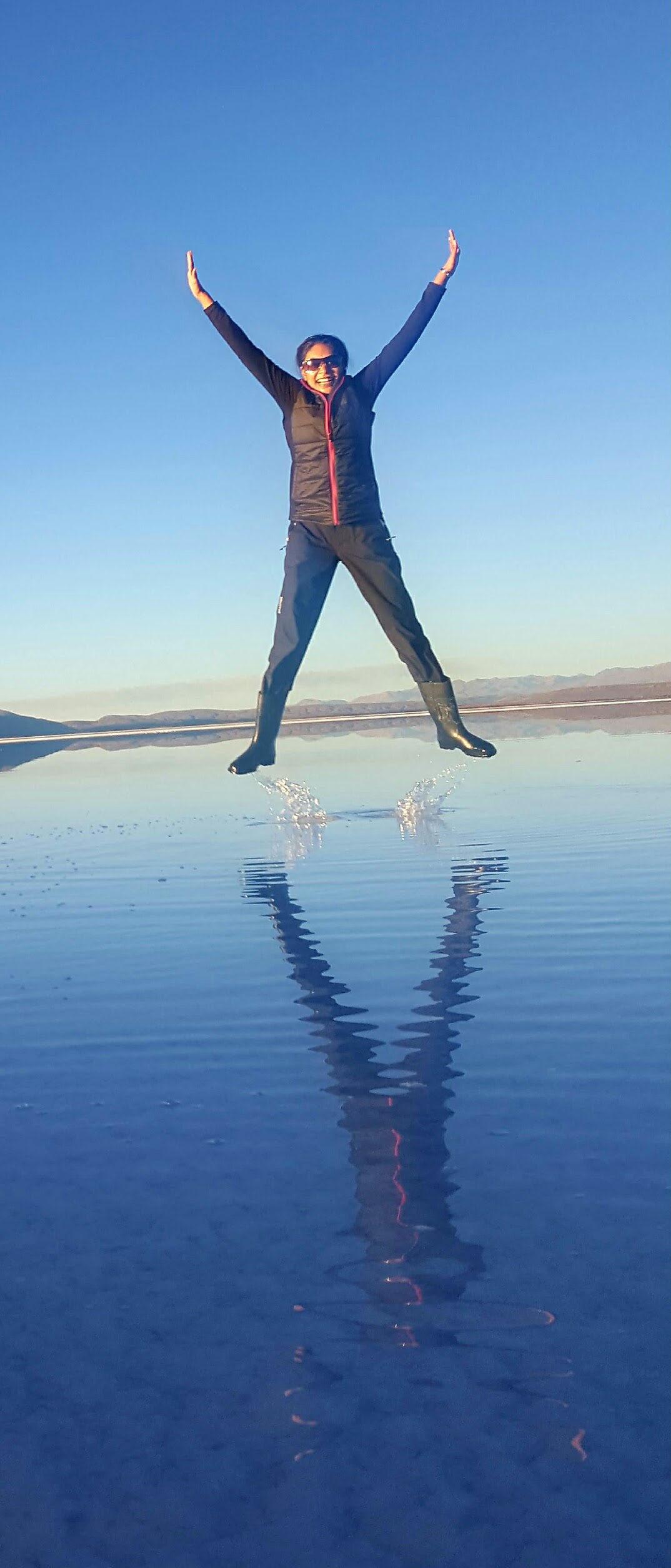 What personal mantra do you live by?
"We rise by lifting others."
We're hoping travel can return stronger, and safely, in 2021. Where is the ideal place for you to first try out your new travel perks?
Before the pandemic hit, I had scheduled a bucket list trip to go gorilla trekking in the jungles of Uganda. I've always loved gorillas and the opportunity to be able to observe animals in their natural habitat in a sustainable way seemed extremely adventurous and fun. I also have a further connection with Uganda in that my mom spent part of her childhood there and spoke fondly of it, so I have my heart set on Uganda for a couple of different reasons.
__
Join our Talent Community
We're looking for outstanding talent to join us on our mission to power travel for everyone, everywhere. By joining our talent community, you'll have exclusive access to our latest opportunities, events, interview advice, and global insights from our Expedia Group leaders. Sign up now!