Skip to main content
Search
Jobs
Life at Expedia Group Blog
Back to blog posts
Career Check-In with Logan Scott
Logan Scott | Vice President, Human Resources in Bellevue, WA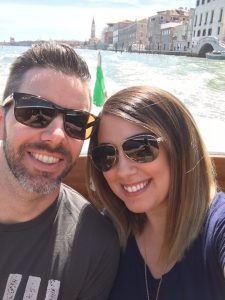 What does your typical workday look like?
While the content of my days varies quite a bit, I do a couple things consistently every day. I lead a globally dispersed team and partner with internal stakeholders across the globe so I spend a lot of time in video-conference meetings connecting with these folks and working on a variety of topics. I also block a certain amount of time every day to allow myself the freedom to think and generally just get stuff done.
What have you enjoyed most about working at Expedia Group?
There are so many things that I enjoy about working at Expedia Group so it is hard to name just one. I'm fortunate to be a part of a company where I feel connected to our purpose and get to play in an industry (travel) that I absolutely love. At the same time, I have the opportunity to play in a lot of different spaces, am constantly faced with meaningful work challenges, and work with so many great team members that share the same passion.
What makes your team unique?
There are so many things that make my team unique. We're spread across the globe, comprised of numerous nationalities, have a mix of personalities and perspectives, etc. We also unite around opportunities to make our team and our business even better while having a lot of fun in the process. Given that we are so globally dispersed, it makes the time when we can collectively gather that much more meaningful.
What accomplishment are you most proud of?
I like to think that it hasn't happened yet and it is something that I'll relentlessly pursue until I retire. If forced to answer,  I'm most proud of some of the development risks I've taken on people over the years and seeing how those individuals have continued to grow their careers.  I like to think that I played an impactful part of that growth and maybe helped them achieve something they didn't initially think they could do, but they did it. And they deserve the success and recognition for those achievements.
Who has influenced you the most?
This might sound lame or like an easy answer, but it has been my family and close friends. We all need truth-tellers in our lives and messengers of that truth that we trust. No one knows you likely your family and close friends so this is the group that both influences me the most and means the most to me.
How and where do you find inspiration?
I'm a firm believer that you need to find inspiration and challenge in a 360-degree way, including from within. Surrounding yourself with a group of people that constantly challenge you to be better and call you out in the moments where you clearly aren't at your best is critical. I live with a life philosophy of "don't demand more of others than you are willing to expect of yourself". You have to constantly raise the bar and stretch your limits.
How did you learn to embrace failure?
I was fortunate to have a wonderful family support system growing up and parents that just wanted me to do my best. It didn't matter if I failed, as long as I was confident I put my best effort in and learned in the process. I also love to work out and there is a saying that "if you aren't failing, you aren't trying hard enough." You won't get stronger by doing a bunch of things that you can already do with ease. You have to push yourself beyond your capability in order to grow beyond current limitations.
What is your favorite piece of career advice?
Construct your perspective on where you want to take your career but be open to experiences that you hadn't considered. You tend to grow most when you're uncomfortable – so be comfortable being uncomfortable.
Tell us about your favorite vacation?
For my wife's 30th birthday, I surprised her with a 2-week trip to Italy which was long overdue and a place she had wanted to visit for her entire life since a lot of her family is from Italy. Surprising her and experiencing so many new things together was absolutely amazing. And who doesn't like 2 weeks away from work?!? 🙂
What is your favorite weekend getaway?
I'm terrible at picking just one thing so I'll name two. Living in the Pacific Northwest means you have a lot of great opportunities to explore. I love escaping to either the mountains & lakes or visiting wine country and indulging in delicious food and wine.