Skip to main content
Search
Jobs
Life at Expedia Group Blog
Back to blog posts
Celebrating Mother's Day
While honoring mothers should be an everyday occasion, the official Mother's Day is celebrated in many parts of the world and most commonly during March or May. Mother's Day is a time to celebrate motherhood and the many contributions and daily sacrifices made by mothers in society. This year, we hear from Expedia Group moms on what the day means to them and how they are celebrating this year.
Pavana Subbarao | Mobile QA Engineer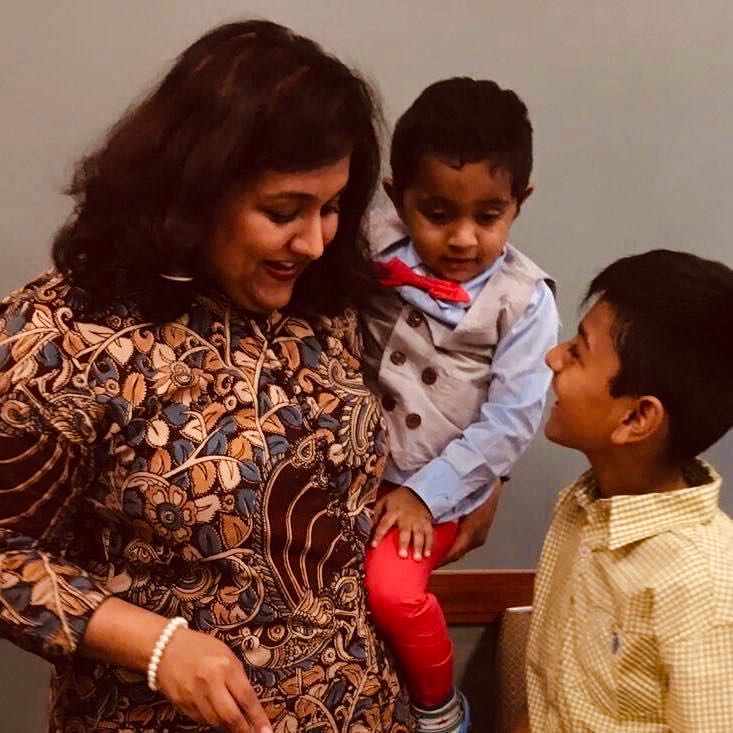 I am a mom of 2 boys – 4 and 11 years old. They mean the world to me and fill my heart with joy. Being a mom is a beautiful feeling but at times it can be stressful and scary when kids are dependent on you for everything. We celebrate Mother's Day as a family which includes spending time together and having food from one of our favorite restaurants.
Working full time and taking care of kids is very challenging but I seem to manage it well because of the cooperation of my team and family members. My team at Vrbo is very supportive. They know I am a mom and have never put me in a situation where I have to choose between work and my kids. The flexibility my work gives is the best perk. As long as I meet the deadline, it does not matter to the team where I work from :). They always tell me that if my family needs attention I should be with them and not at work. I love my team (my work family) and my real family.
Jenna Prescott | Senior Manager, Recruiting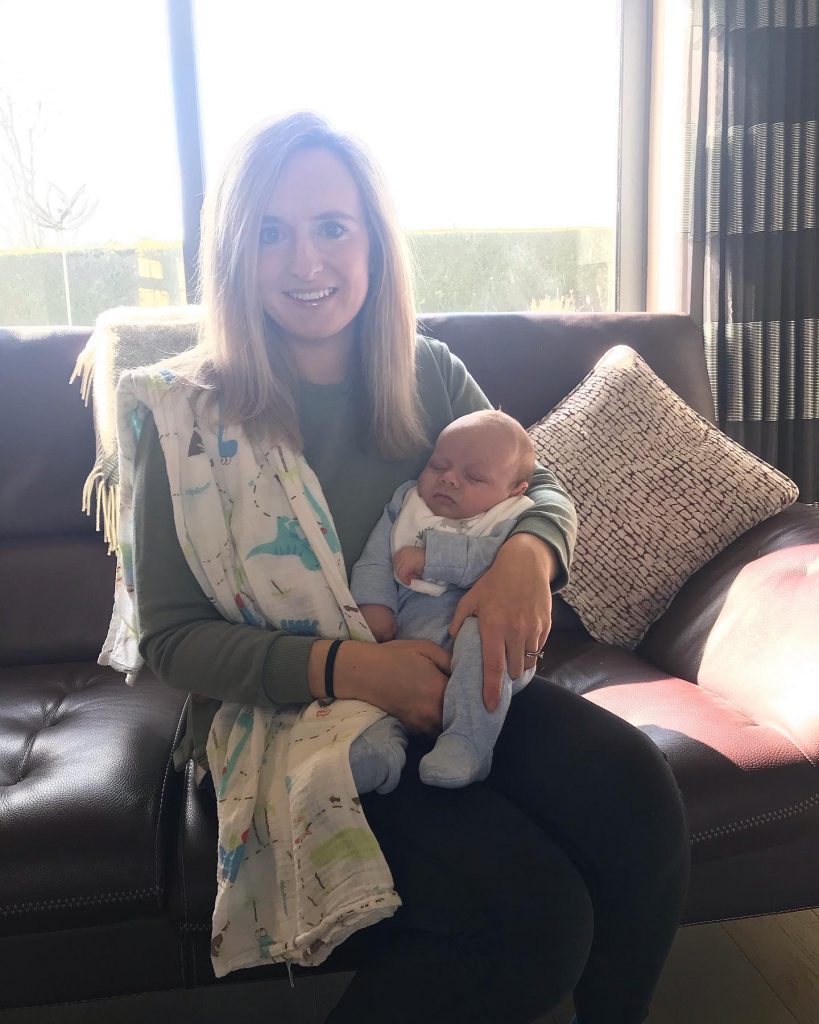 Mother's Day in the UK was in March and it was my first as a mum. We had planned to visit my mum but with social distancing measures, we used the power of technology to share this special day with a Sunday Roast dinner over FaceTime! During this unprecedented time, I am on maternity leave and I am lucky to have a manager who is keeping an open line of communication should I have any questions with all that is going on in the world! Expedia has a generous maternity leave, meaning while I am off I can concentrate on my son, Joshua. I am also using the wellness allowance for online classes such as Mum and Baby Yoga. I have been very privileged to have had a promotion while on maternity leave showing how much Expedia values all employees and thinks of the long-term. I am excited to return to work later this year in my new role knowing how much Expedia will support me as a new working mum.
Steph Davlantes | Design Manager
I am lucky enough to get two Mother's Days, as the day is different in Argentina where my partner is from. (More like, he gets a second chance if he forgets the first Mother's Day ). To me, Mother's Day is about handmade gestures of love and time. My mom always told us she would much rather receive a card or necklace we made than one we bought at a store. I agree!
My manager is very understanding of children/families being our number one priority. He is often seen taking care of his kids on our video meetings. I feel comfortable working more slowly/flexing my hours as I balance baby + work.
Kirsty ArmanceBazu | Market Associate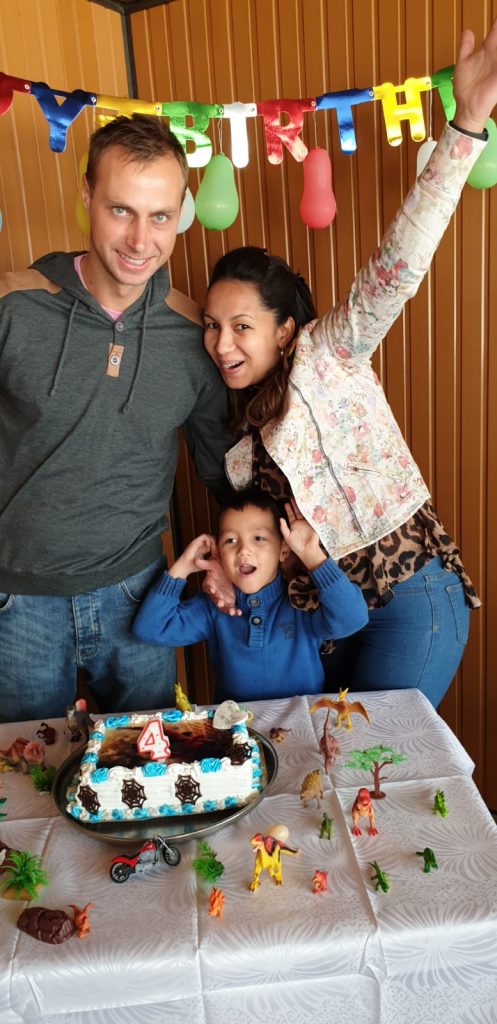 I am a mom of an awesome 4-year-old son, and he is what makes my day special on a daily basis. Mother's Day always makes me flashback to when he came into this strange world. How emotional I was on that day and how he came three weeks early. It was just a memorable day and I knew from that day he was going to be my everything.
Recently my son has been joining my morning team meetings. It's amazing how he knows all the names of my team and he especially likes one team member who always makes his day better after talking to her. My team has been supportive during this time.
Bhakti Sanap | Director, Development Engineering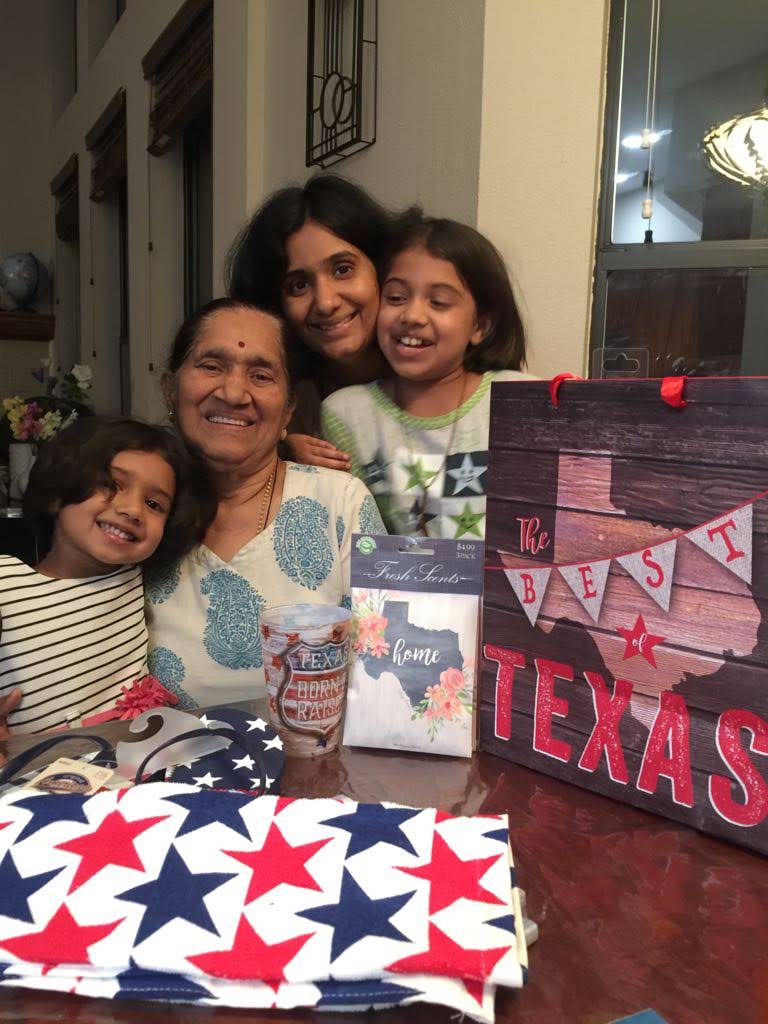 I didn't realize the importance of Mother's Day until I came to the U.S. Back in India, it wasn't heard of when I was growing up. But, now, it's a big thing there too. I have two daughters, 6 and 11 years old. Usually, I get handmade cards, flowers, and breakfast. Since Mother's Day is on Sundays, and I teach regional language at Sunday school, my kids and I go to the school, while my husband shops for me based on the list provided my daughters. We come home around lunch time and I pretend not to know about the gifts. My daughters grab the gifts, wrap them up, and bring them to me. I make something personalized for my mom too and if she isn't in town, we talk over video call.
I used our company benefits to buy a stationery bike for myself which has been super helpful. Now I get to be with my kids and help them out while I workout in the comfort of my home as opposed to having to spend 30 extra minutes driving to and from the gym everyday.
Sharon Schindler | Sr. Director, Global Finance Operations
Mother's Day for me is about letting my mom and mother-in-law know how glad I am to have them, not just me but for my daughter. None of us live in the same place, so we're always remote. My daughter is six and really into drawing now and writing books so I'm thinking of asking her if she wants to write a book about an adventure she had or wants to have with her respective grandmas. The last book my daughter made was about five pages long (illustrations included) and was something she spent a few days crafting.
I feel really supported by my boss and team when I'm struggling to juggle right now. And that helps me feel empowered to do that.
Mehereen Agha Suharwardy | Area Manager
It's a running joke within our Singapore Market Management team that I don't have two but six children. It all started one afternoon as we were walking past the Godiva store after a team lunch. The team starting discussing whether they should stand in queue for ice cream and all I could hear was they kept going back and forth and not coming to a conclusion. Suddenly to my shock, all four of them looked at me with sad eyes and pleaded "can we have ice cream please?" In a split second, we all broke out into endless laughter, it was like having little kids pleading for ice cream. And since then, we continuously banter about my kids at home and my kids at work.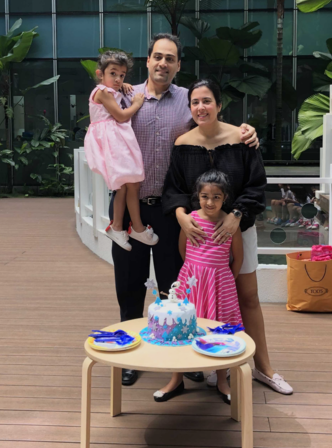 Having said that, having a super supportive team is extremely important for every working mother. The team shows genuine interest every time I would attend a parent-teacher conference or activity at the kids' school, they always ask me to share and then give their own insights on how it was when they were at school. But what strikes me about this team is their genuine concern; when we started working from home and when schools were about to close, they expressed their concern on how I will manage with the kids at home. Every now and then they always ask me if I am doing OK or if I need any help. But the one thing that stood out for me is that any time I am online late in the evening, one of them will always message me separately saying "close your computer and go spend time with your kids at home and not your work kids." I am truly blessed to have such a supportive team who I know is by my side through all the trials and tribulations and who makes me laugh uncontrollably whenever they sense I may be a bit overwhelmed.
Cheryl Moreno | Manager, Accounting
As an expectant first-time mom, what Mother's Day means to me is that the reality of motherhood is coming up in just a few more weeks! I've always dreamed of becoming a mom and now that I will be one soon makes me feel so happy, nervous, worried and excited all at the same time. Thankfully, my team at Expedia Group has been super supportive of me being able to work from home to keep my baby and I safe and healthy from the current pandemic (even before stay-at-home orders were placed). In addition, I appreciate the awesome maternity leave benefit that Expedia Group offers so I can bond and spend quality time with my newborn which are days I won't ever get back! For that, I am grateful to be with Expedia Group as I enter a new adventure in my life as a new mother and be able to balance that with my career.
Meenakshi Gupta | Software Dev Engineer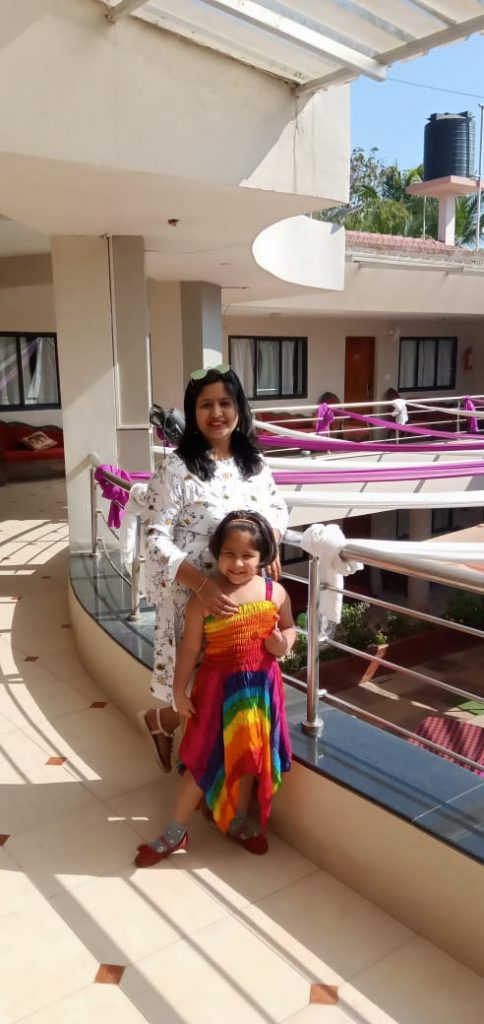 Mother's Day – a day to celebrate mothers. But I think every single day is a Mother's Day once you become a mom. It's a never-ending thing. Being a mom of a 6-year-old and expectant with my second, I feel nothing comes beyond the child, not even your health during pregnancy. What matters most is your child. But we should never forget what makes us happy, like a job, a hobby, or whatever. Because what you are doing, is what you are teaching your child. If you leave everything, the child will not get why. But if you follow your dream and passion, the child will understand what is important in life and will respect that lifetime. Some life lessons are learnt only by examples. So, ladies… to love your child unconditionally, first love yourself. Because at the end only that will make you and your child happy forever. Happy Mother's Day to all beautiful mothers of the world.
Angella Watterson | Sr. Graphic Designer
Mother's Day has an ENTIRELY new meaning to me now that I'm wearing the shoes, day in and day out. Looking at my own mom, I never fully understood all the small to grand sacrifices that she made for me and how few breaks she could take for herself to ensure that I'd grow up happy, healthy, safe and educated. I can finally empathize with the joys, beauties, and exhaustion of parenthood; now there's never a single second where I'm not a mom and the significance of that fact and how that molds my identity as an individual is huge! I want to take this day to celebrate moms – our own as well as moms around the world – for the obvious but especially unseen sacrifices they make for their kids and families.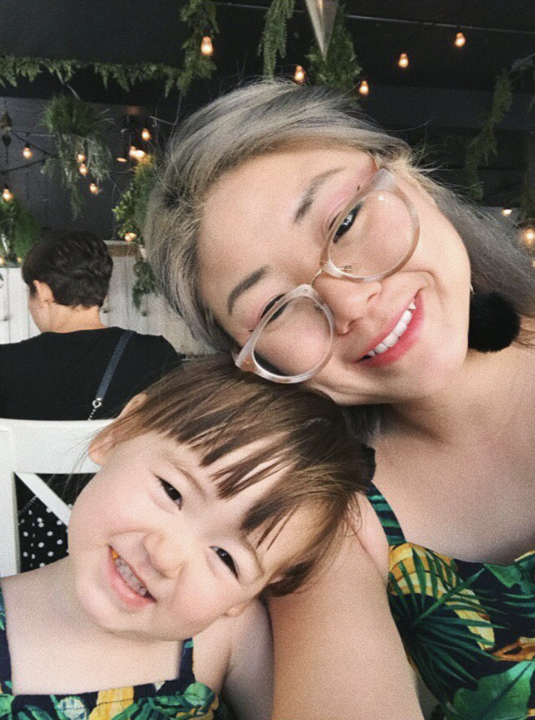 I'm beyond grateful for our wellness benefit and am using it in unique ways that weren't even available pre-Covid! One thing I struggle with during this unprecedented time is parenting and working in a tiny space. Our townhouse, like many in Seattle, is small and doesn't provide a ton of running-room for our toddler. While I can't change the square footage, I can definitely change the aesthetics and create as much of an "oasis" for myself and my family to boost our emotions. Our benefits allowed me to buy a lot of plants, planters, and floating wall shelves so that not only does this move more items up on previously-unused walls (which clears up space on the floor) but also makes us 1000% happier being surrounded by greenery and nature. It's crazy how looking at a cactus can put a smile on my face.
I can't begin to express how monumentally supportive my team has been. Not only do they offer 100% flexibility in my work schedule, but they've actively done other things to ease my mind and help me. Once a week, we video-chat just to have that face time and encourage each other while sharing funny stories. One of my teammates shares 30-minute easy dinner recipes via text (she is kind enough to be the guinea pig and tries it first to make sure it's delicious!) Another team mate makes the effort to message me to make sure I'm getting enough rest. How my team and I interact both during work and off the clock is super collaborative, fun and supportive, and I couldn't have asked for a better work family.
—
Join our Talent Community
We're looking for outstanding talent to join us on our purpose to bring the world within reach. By joining our talent community, you'll have exclusive access to our latest opportunities, events, interview advice, and global insights from our Expedia Group leaders. Sign up now!