Skip to main content
Search
Jobs
Life at Expedia Group Blog
Back to blog posts
Continuous learning and a love of travel! Wiebke's career journey.
Wiebke Kallabis | Market Associate, Lodging
Well-travelled Wiebke shares why she feels so connected to the long-term goals of Expedia Group and how the working culture has supported her development and enjoyment in the role. Having experienced being a part of several teams as part of her career journey, read on to find out Wiebke's incredible insight into life at Expedia Group.
Tell us a little about your role and your team.
My name is Wiebke and I have been with Expedia Group for two and a half years. I started as a Market Associate in the Acquisition team, but after six months I already moved to an Early Account Management team looking after hotels who just joined Expedia Group as partners. Since the beginning of 2020, I am now part of the Account Management team and currently happy to look after 120 properties. I interact closely with hotel partners, identify their needs and build up strong and successful relationships.
Looking at my journey at Expedia Group, I can easily describe my experience with one word: "change". Working in a fast-changing environment, you never know what your role will look like in a few months' time. Having the chance to move teams and starting new tasks and responsibilities, was a great opportunity to develop my skills and to get inspired by different managers and colleagues.
What is your favorite part of your job?
I learned so much about communication, listening techniques and the general interaction with people over the last few years. This has not only influenced my performance at work but also my relationships with friends and family. Understanding people's needs, listening carefully and sincerely caring for others have been the key factors of my success in my role as an account manager but has also made me become a better friend, daughter, sister and colleague. I know, that wherever my life and my career will take me, such skills and knowledge are essential and incomparable. Something to be grateful for.
Why are you passionate about travel?
As probably the majority of us at Expedia Group, I love travelling and feel thankful to work for the largest online tour operator in the world – being part of the vision, to bring the world within reach and make traveling available, affordable and possible all over the planet. I was lucky to take a gap year after school, travelled through Australia and Southeast Asia, and afterwards lived in the Netherlands, in Turkey and in the United Kingdom. Living and working in different countries, exploring new places and understanding different cultures shaped my interest in the travel industry. I returned to Frankfurt, Germany for the opportunity to work for Expedia Group and I have not regretted it. I still experience diversity every day, speak to colleagues from all over the world and stay connected with other cultures.
What makes Expedia Group and your team a great place to work?
What I love most about Expedia Group, is the young and dynamic mindset of my colleagues and managers, resulting in a good atmosphere and fun work environment. Knowing that everyone at Expedia Group is part of "One Team", we help each other, learn from each other and inspire one another. I can rely on my colleagues and know that they will have my back whenever I need support or advice. Also working with an experienced manager who is looking out for my personal and professional development and who is always available for feedback, makes Expedia Group different from other workplaces.
What is your favorite piece of career advice?
Having the opportunity to receive coaching and training whenever you want to improve your skills, is a great benefit. This is also my best advise for every new starter at Expedia Group – stay curious, make use of a great knowledge base and online training, but also keep connected with colleagues and your manager, to learn something new every day.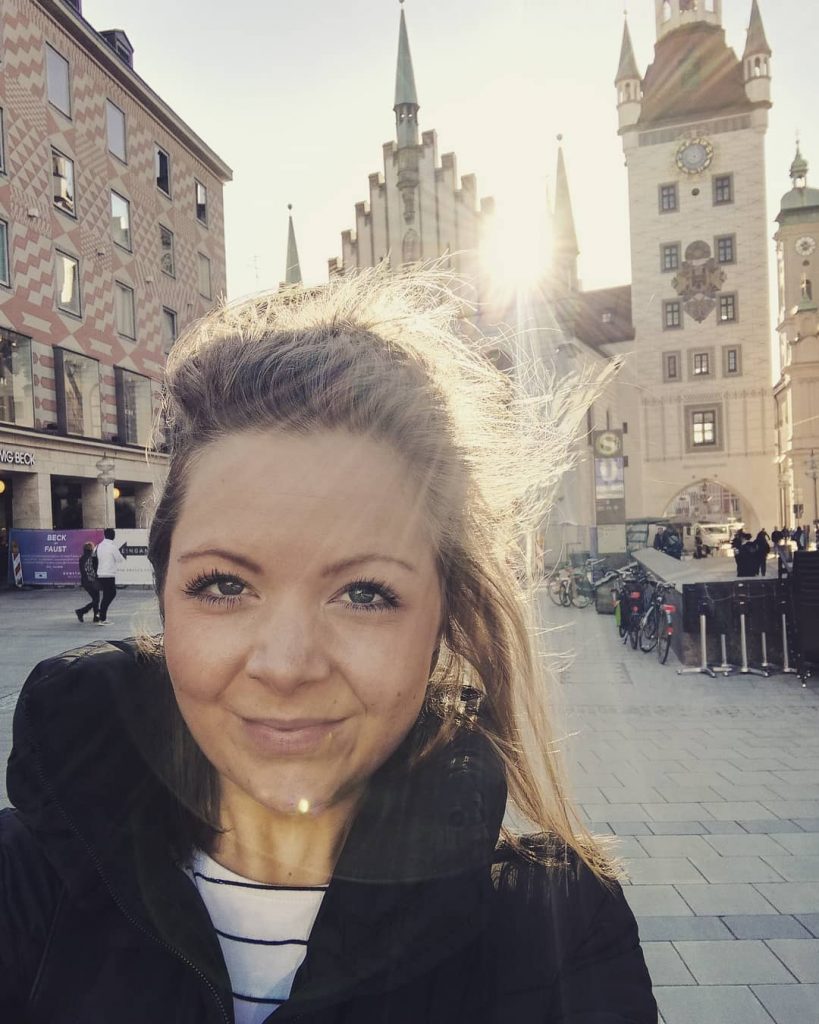 Tell us about your favorite vacation or a favorite weekend getaway?
Lastly, I would love to share one of my favorite travel destinations with you – Istanbul! I have lived here for half a year and still, every day I discovered places I have not seen before. Istanbul is simply breathtaking, just hop on a ferry to the Asian side, see the incredible skyline in the sunset and listen to the Islamic prayers, from an accountable number of mosques. Friendly locals, great food, a mixture of different cultures, beautiful buildings and a great vibe make this place unique.
Join our Talent Community
We're looking for outstanding talent to join us on our purpose to bring the world within reach. By joining our talent community, you'll have exclusive access to our latest opportunities, events, interview advice, and global insights from our Expedia Group leaders. Sign up now!