Skip to main content
Search
Jobs
Life at Expedia Group Blog
Back to blog posts
Data in action @ the Tableau '19 Conference
A few weeks ago, 20+ Expedians joined forces from London, Austin and Seattle to attend the biggest Data event in the world – the Tableau Conference.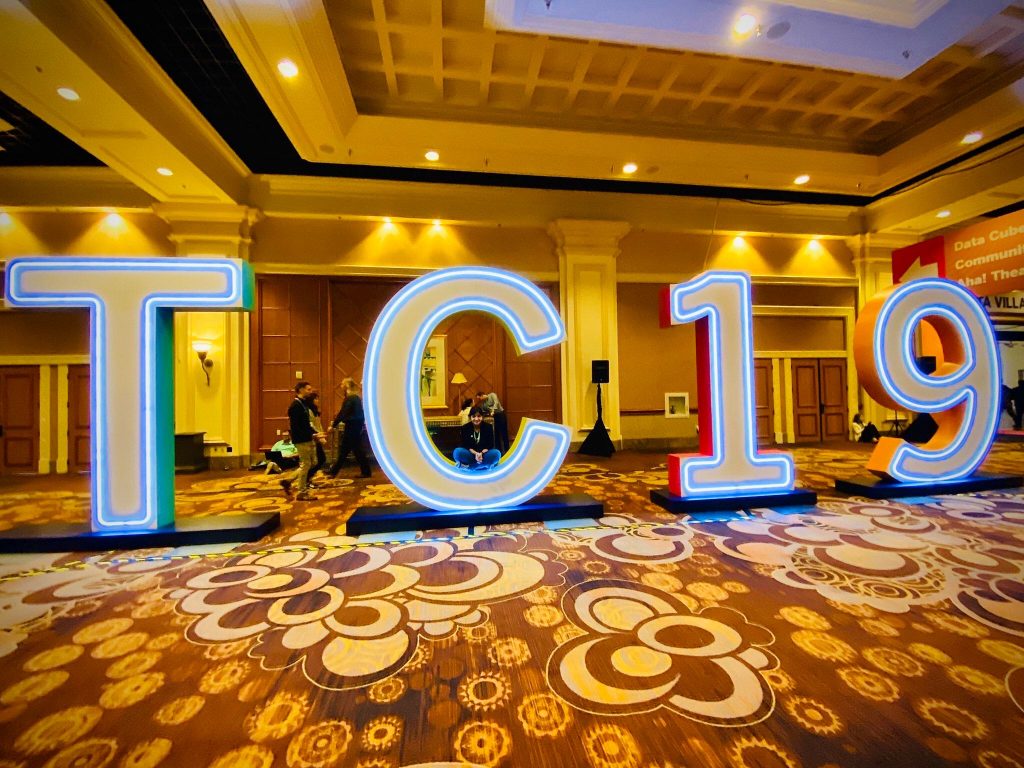 Ayo Taiwo – Director, Business Intelligence Expedia Group and David Pires – Sr Manager, Data Visualisation Expedia Group were among the lucky Expedians who attended the conference and have kindly decided to share insights straight from the data oven with us.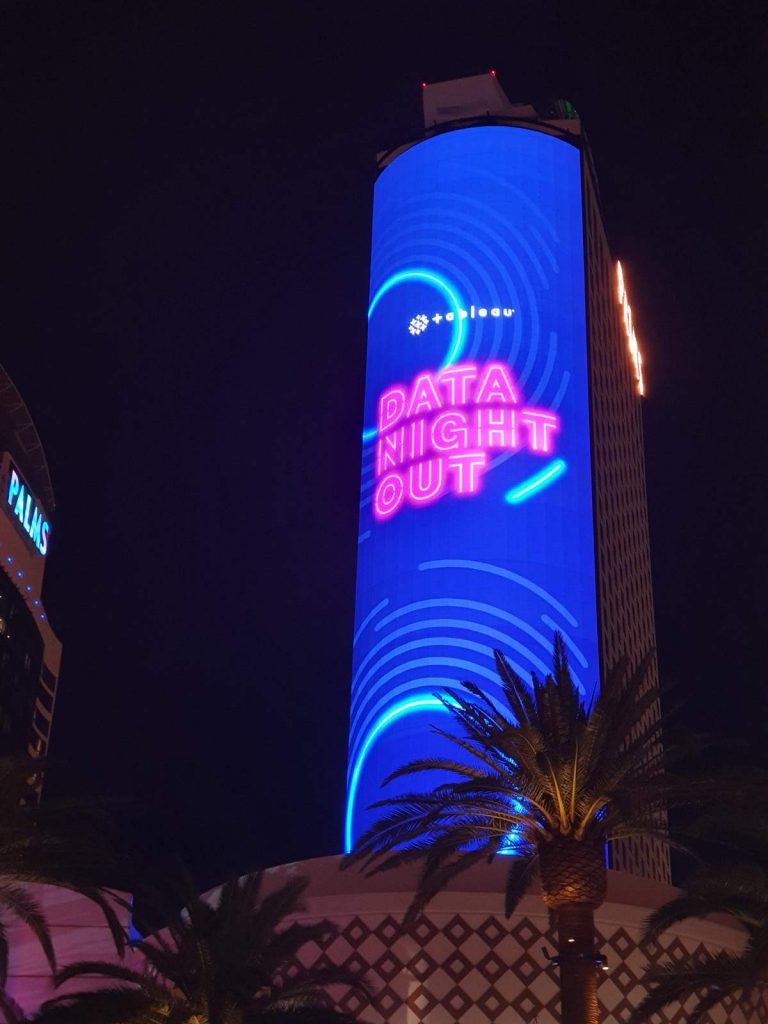 Ayo: It was my first time at the Tableau Conference in Vegas and I wasn't sure exactly what to expect. I was hoping to see the varied results of the what's and why's of data in action and I wasn't disappointed. What really stood out was the energy, creativity and technical skills on display as well as the outstanding organization of the event.
David: With close to 20k attendees and over 600 sessions over the course of 3 days we got to learn about how other companies are tackling their data challenges, and party like there's no tomorrow at Data Night Out. There were so many interesting sessions it was sometimes hard to choose which to attend!
Time for inspiration and new features
Ayo: I attended the Data Leaders' Summit on day one, where the focus was on why having a Data culture in an organization is critical for success.
"Data culture in an organization; Fosters Trust; Develops Talent; See's data as a strategic asset; Supports Sharing and can become the catalyst for personal and organizational change"
All of these criteria align with Expedia Group's strategic goals and objectives, so it was great to be on the same wavelength. There were deep dives and practical sessions on how to grow and improve data culture, as well as sessions to listen and share with other leaders in this space.
New feature launches are always a big hit at the conference and it was a proud moment to see two of the features we helped test and influence called out on stage. The new Login based licensing model (LBLM) and the Qubole connector both which makes it easier to access data.
David: The keynote by Adam Selispky (CEO Tableau) highlighted "Code Girls" a book by Liza Mundy who investigated the role of women in cracking code during the 2nd World War. Utterly inspiring!
Later, Anya A'Hearn (DataBlick) spoke about the need to humanize data and highlighted some of the efforts being made by organizations to eradicate Malaria and provide clean water to millions. At Expedia Group we are always supporting multiple causes throughout the year in all our regions and it was great to see an aligned call to action from the data community as well.
Ayo: A takeaway from the conference was seeing how Tableau is evolving and positioning themselves as more than "just a visualization tool". Empowering a Data Culture to drive change, Collaboration, Data literacy, Content Discovery, Governance, Data-Prep are areas that were covered in as much vigor as visualization which is great to see.
David: Francois Ajenstat (CPO) highlighted some of the areas Tableau has been focusing on in terms of product development. Examples being Data Catalog – allows users to see where their data is coming from and its integration with other catalog tools like Alation; Ask Data – Tableau's Natural Language Processing tool; Metrics in Tableau – bringing KPI's to a mobile-first approach, something that will continue to be very useful for all data users.
It's all about that show
David: A highlight worth mentioning was Iron Viz, a competition where 3 contestants create amazing visualizations in just 20 minutes in a packed arena with 20k people. It's always impressive and is a concept we hope to be able to see more and more happen in Expedia as well.
Another highlight on day two we had Devs of Stage, Tableau developers showcasing some hot future release features. All of us were very excited about an upcoming release that will allow us to create visualizations in Tableau using animations, literally bringing data to life. Other standout features we got chatty about are the new data model allowing multi fact schemas in Tableau – Set Control, Buffer Calculations, and the long-awaited Dynamic Parameters. These 3 features combined will allow us at Expedia Group to stretch the art of possibility in Tableau and build amazing dashboards for everyone in EG.
Expedia Group on stage
David: Unsurprisingly, as a leading tech company EG was also well represented with 5 speakers sharing experience and use of Data tools: Aaron Dane and David Smith on Snowflake with Tableau; Scott Webber and Anand Vamsee Jonnabhotla on "Making Advanced Analytics Simple with Ask Data" and David Pires (myself) co-hosted a hands-on session as part of Viz for Social Good to use data visualization skills to support charities and NGO's.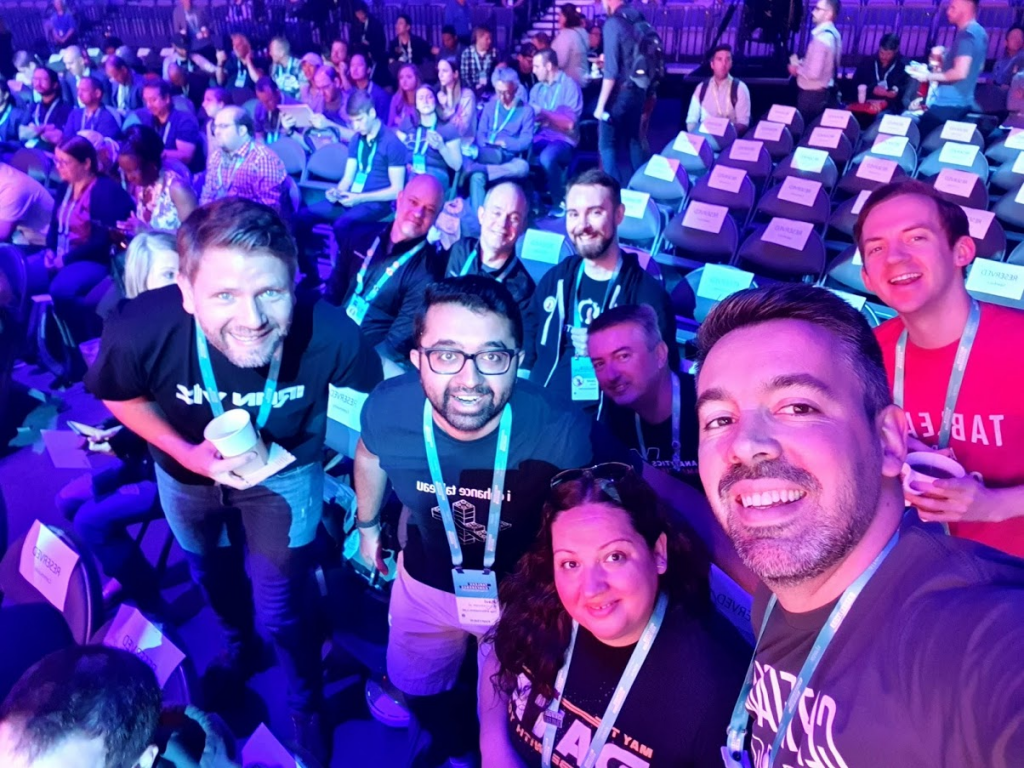 Ayo: All sessions went down a storm, with the engaged audience asking lots of questions. I came away inspired and energized with a laundry list of ideas and strategies to try out as well as meeting new contacts. It was great to see the innovation happening in this space and reassuring to know that the BI tools we, at Expedia Group, invested in are leading the charge in making data accessible to all.
David: It is hard to describe the experience in words, but it really is an honor to present and be well represented at such a massive and inspiring event along with the big names in the data industry like Netflix, Spotify, AWS and many more.
Stay inspired and check out some of our favorite sessions on youtube.
#sharingiscaring #dataisbeautiful
Join our Careers Community
Expedia Group's Career Community is a great way to learn about new opportunities and receive important job communications and updates. Sign up now!