Skip to main content
Search
Jobs
Life at Expedia Group Blog
Back to blog posts
Career Musings from Gurgaon

Our Gurgaon office is home to many of our engineering teams that work on our global products and offerings across the Expedia Group platform. Hear from Anupama, Peeyush, Sucheta and Manish share on their career journeys with us.
Anupama Sarohe, Manager, Customer Experience Analytics
All that matters is impact; this has been my belief. Expedia Group provided this out and out opportunity to me to continue on this journey to make an impact while letting me 'Be Myself' and 'Practice My Beliefs'.
In September 2018, I joined Expedia Group and shifted focus from services to products. In the last one year here, irrespective of my lesser understanding of how a product organization functions, I am yet never told what to do, rather I am just motivated and guided towards the goals that I set for myself and my team.
Expedia Group ensures that I have the flexibility to manage my work and my day, the way I want. There are no more Monday Blues and I feel happy coming to work every day. This company absolutely knows that 'happier an employee, larger will be the impact'. Such a flexible workplace gave my belief a new definition – when you set a goal and when you are encouraged to pursue it the way you wish to, the impact is always larger and satisfying.
Peeyush Yadav, Sr Technical Product Manager
For many years now, I've been hearing a lot of wonderful things about Expedia Group's work culture from my friends and acquaintances, which is why I was thrilled to join Expedia Group as an Application Engineer back in 2015.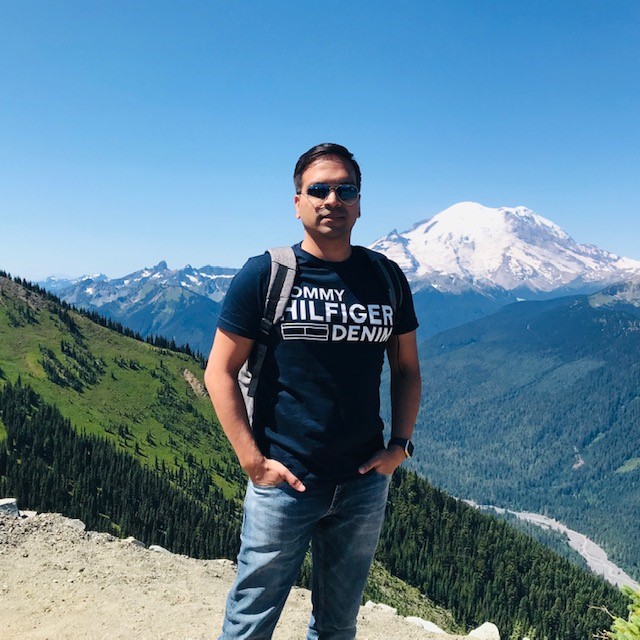 And things were just as I expected. I had a great manager and a wonderful team. I learned and grew a lot during this time. I worked with new technologies, met new people and learned about new products. Since Expedia Group is the parent company of many famous brands, I also got the opportunity to experiment with different product categories.
It didn't take me long to realize that my passion lies in product management. After speaking to the Product Managers in my company, I decided to switch my role. My enthusiasm, though plenty, was not enough to completely switch fields, I needed substance to back my passion. Without much ado, I enrolled for CSPO certification, cleared the exam, and applied for a Technical Product Manager position. And guess what? I got the job!
None of this would have been possible if not for my previous manager, who mentored me through this. That's the thing about Expedia Group, here, you have the freedom of choice and plenty of options to choose from.
When I joined my new role, I was the only Technical Product Manager at the Gurgaon office. My initial days were hard. I was under a lot of pressure to prove myself. But I didn't give up. I decided to pull up my socks and move ahead.
Throughout my journey at Expedia Group, my friends and family have been my pillar of strength, especially my wife. Without her support, I wouldn't have made it this far.
This new role demanded a lot of time and attention. My current manager, who joined ten months ago, was quick to notice that I had a lot on my plate, she immediately reduced my workload, this helped me focus better and be more productive. Managers who understand that employees need to take time off to unwind and re-energize is a blessing indeed. To sum it up, my experience at Expedia Group has been nothing short of amazing.
Sucheta Goel, Manager, Software Development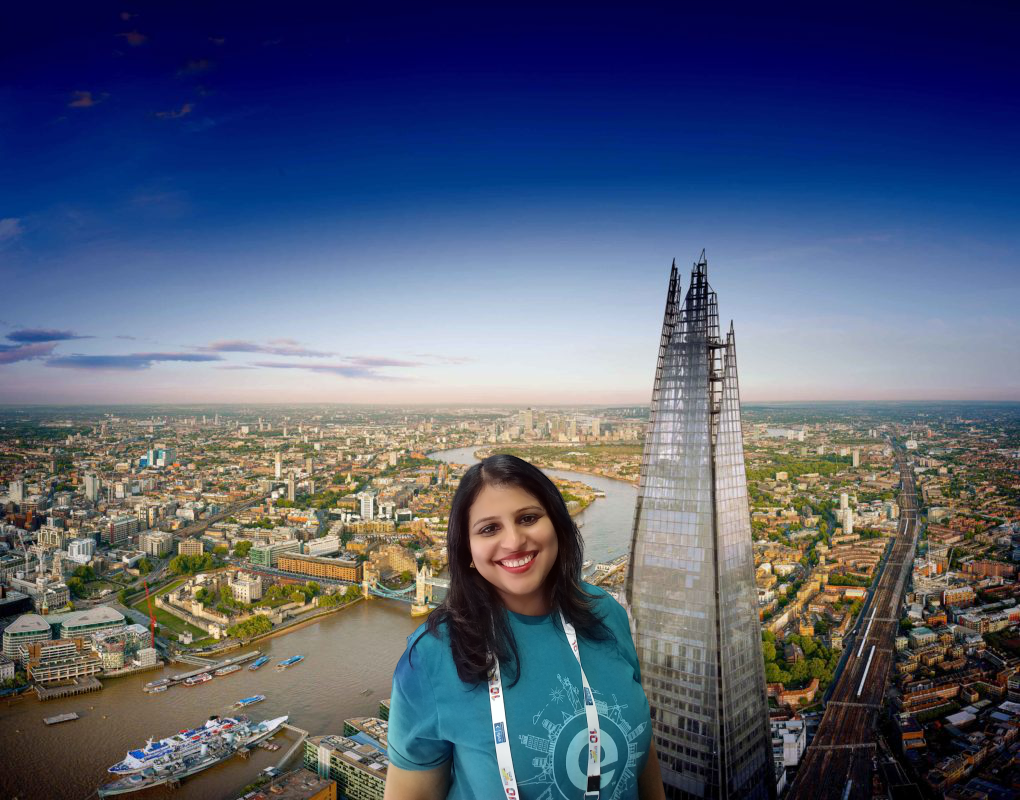 Although the misconception that technology and related fields are men's domain is slowly dissolving. Many remain unconvinced that women too can make remarkable contributions to the world of tech. GHCI'19 came as a bearer of this change. The three-day tech conference was filled with insightful sessions, enlightening discussions and career fairs. It was incredibly inspiring to meet so many talented women in tech. For me, GHCI'19 was more than just an event. It was a movement. Being there, amongst other technologists, motivated me to take a pledge to remain committed to the cause of inclusion and diversity. I also felt immensely blessed to be a part of an organization that celebrates and values its women employees.
I joined Expedia Group on 26th December 2018 as an Engineering Manager in Global Payments account, and I haven't looked back ever since.
When I joined, I didn't have a team and was given a new domain to work on. My managers gave me the responsibilities of building a team, getting work from the US, and opening a new centre for consumer payments in India. I was also given the complete freedom to make decisions and work at my own pace. I was truly touched and overwhelmed by the trust my managers had in me. Their faith and encouragement helped me to put my best foot forward. Needless to say, I managed to recruit a fantastic team with help from our US office.
My next task was to get work for the team. Since there weren't any Technical Product Managers in India at that time, I had to train for that role. It was challenging and interesting at the same time. I travelled to the US multiple times to strengthen our relationships with business teams and stakeholders. Meanwhile, to keep up the spirits of the team, I assigned some in-house projects to them.
My third and final responsibility was to establish a Global Payments presence in India. We signed up for several international events and conferences. We even launched our own initiatives like technical training drives and stay interviews in India.
Today, I can proudly say that I have completed all the tasks that were assigned to me successfully. One might assume, that to carry out these tasks successfully, I would have had to sacrifice, the lion's share of my time and energy at work. But, that's not true at all. I used to reach home by 4:30 PM and spend quality time with my family. A year later, my work-life balance is still perfect.
My journey at Expedia Group has taught me how to become a good leader because I learned from the best. There are no bosses at Expedia Group, only remarkable leaders.
Manish Kalra, Manager, Engineering
Back in 2013, I joined Expedia Group as an Application Engineer. My team and I worked on the middleware platform. Within three years, I went on to become the Technology Lead and later the manager of the very same team. I couldn't have climbed the corporate ladder without the support and guidance that I received from my team and manager.
Want to know what the best part is? I never had to compromise on my time with my family to be successful. Expedia Group's culture is such that it gives equal importance to personal and professional life. Thanks to Expedia Group, I never had to miss a single event at my son's school and I could be there for my family whenever they needed me.
Join our Careers Community
Expedia Group's Career Community is a great way to learn about new opportunities and receive important job communications and updates. Sign up now!