Skip to main content
Search
Jobs
Life at Expedia Group Blog
Back to blog posts
Don't be afraid of change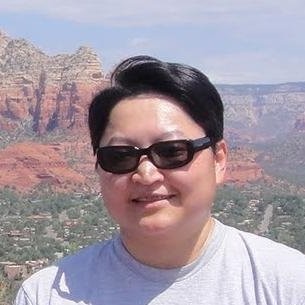 Chih Wang | Sr. Manager, Software Development in Seattle
In technology, change is constant. You have to embrace change, and not be afraid of it.
Planting a love for tech
I picked a career in technology because there's always something to learn.
I've always been curious about how things work. I played video games like Super Mario when I was younger, and that planted a seed for me. I grew up in Taiwan and attended high school there. I had to select a focus area and I decided to choose something more science-oriented versus liberal arts.
When I went to college, I was naturally interested in computer science and from there, I continued with this profession.
Overcoming personal challenges
Over the years, I overcame the challenge of speaking up more. When I started out, I was very quiet.
Because there was so much to learn, I was quiet and acted like a sponge and kept absorbing information. Over time, I noticed that I had my own great insights and ideas, and I learned to change my attitude about speaking up. I changed my approach to start proactively offering my ideas – that was challenging for me because I'm not an extrovert.
What really helped me was building good relationships with my peers as well as managers. Those are the people who can support you and having a good peer support group opens your mind and helps you become more independent. When I didn't have to rely on others to share my ideas, I felt more comfortable.
Leading by example
To be a good leader, one must successfully motivate people so the team can see a clear vision and path forward. I try to lead my teams in a supporting way where I listen and help them understand the sense of purpose and motivation to push forward to the end goal.
As a manager of more than 10 direct reports, I had to learn to relinquish control. I can't do certain things and I have to see the success through another person. It's different, but it's very rewarding – being able to help and share my experiences with them and see their success. Other leaders at Expedia Group have also been very helpful in providing guidance on managing diverse teams in different locations.
It may be cliché, but I really do love travel. At Expedia Group, our product brings people closer together so they can travel and see the world. To me, that's a good thing.
What we provide is a business function that's critical for the company, for any kind of e-commerce business. For almost six years, I've had the opportunity to work on projects that make a very clear difference for the company's bottom line. That to me, is pretty rewarding in itself, knowing that the code I wrote could save the company this much money, for example.
Embracing change
In my opinion, to thrive in a tech career, you cannot be afraid to change. You have to always be willing to learn to keep your skillsets sharp.
For example, change can be a language. As a developer, that's our tool and trade. In my career, I've seen people who are experts in one area only, but they don't adapt. Technology changes so quickly and it's important to adapt.
From a tech perspective, a skill from two decades ago has already become less relevant. If you don't adapt to change, your job prospects will diminish.
Fundamentally, ask yourself, are you passionate about what you're doing? If yes, then all of this will fall naturally. You can't force yourself if you don't enjoy it. You'll know when you've found your passion because you'll enjoy it.
—
Join our Talent Community
We're looking for outstanding talent to join us on our purpose to bring the world within reach. By joining our talent community, you'll have exclusive access to our latest opportunities, events, interview advice, and global insights from our Expedia Group leaders. Sign up now!