Skip to main content
Search
Jobs
Life at Expedia Group Blog
Back to blog posts
An Equal World Is An Enabled World. How We Celebrated International Women's Day.
International Women's Day (IWD) is a global day celebrating the social, economic, cultural and political achievements of women. The day also marks a call to action that we all take an active role in advancing equality, that we all be #EachForEqual.
Acknowledging the diversity of our many offices, teams, and organizations, we celebrated with many International Women's Day events all month long to continue the dialogue beyond a single day. From Marrakech to São Paulo, our Employee Resource Groups, WELL (Women at Expedia Group Learning & Leading), GUIDE (Expedia Group LGBTQ & Allies) and our EG Inclusion & Diversity team hosted and led workshops, panels, mentoring sessions and many more celebrations.
WELL Sydney Event: The Art of Feminine Leadership Presentation
WELL Nordics Events (Stockholm, Oslo, Copenhagen, Reykjavik, and Helsinki): Kick-off breakfasts, pledge walls, personal branding and stakeholder management workshops, and wrapped up the week with a game of Kahoot with questions on IWD and equality.
WELL Madrid Event: Kick-off breakfast & photobooth, networking and gender bias workshops, TED Talk Discussion – "Sheryl Sandberg: Why We Have Too Few Women Leaders." Participants had a very interesting discussion around women speaking up and being allies to other women and society judging mothers or fathers who decided to go back to work vs staying at home.
WELL Amman Event: IWD panel with key discussions around the importance of having male allies throughout each of the speaker's career journeys, starting from home (father, brother, husband) and at work (managers and colleagues) to overcome the challenges faced by women in the travel and tourism industry, and how allyship can have different meanings in different situations, in addition to the importance of having a gender-balanced workplace where everyone can bring their best selves and experiences to the team.
WELL Marrakech Event: A panel discussion on gender labels and the office celebrated with gifts and photos at the selfie stand.
Kuala Lumpur Social Committee Event: A panel discussion about career experience, work-life balance, and growth.
WELL Bangalore Event: Investment planning workshop specifically designed for women.
WELL São Paulo Event: A conversation with an external speaker from #ElasNoPoder around the challenges and opportunities locally and globally regarding women in politics.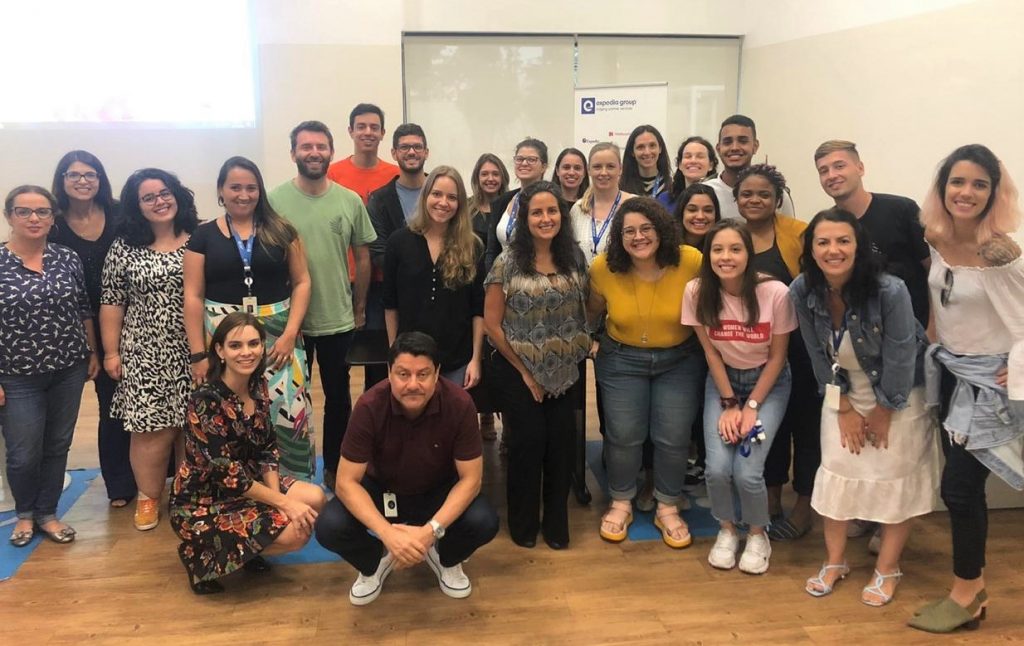 WELL LATAM (in Cancun) and EG Inclusion & Diversity Event: Hosted an Ally Skills workshop and #EachForEqual panel discussing initiatives in achieving gender equity, inclusion and diversity not only in the workplace in Mexico & Latin America, but also the role we play in our community.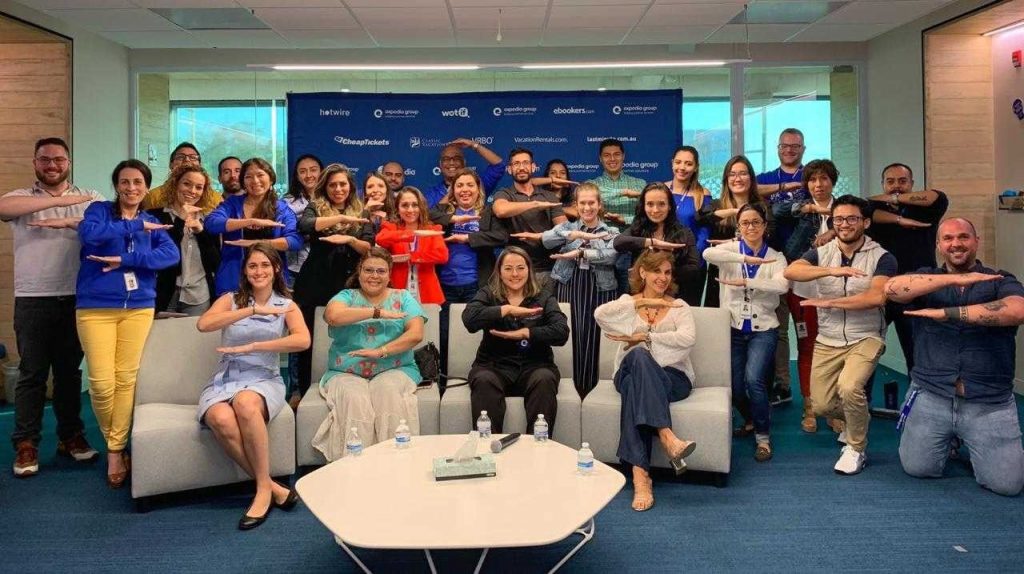 WELL & GUIDE London Event: A lunch event to come together and hear some Spoken Word artistry on the theme of Faces: we all have one, which one do we see and show. The lunch was followed with a Word Café style activity to chat with London mentors on authenticity, building connections and taking action (by making pledges).
—
Join our Talent Community
We're looking for outstanding talent to join us on our purpose to bring the world within reach. By joining our talent community, you'll have exclusive access to our latest opportunities, events, interview advice, and global insights from our Expedia Group leaders. Sign up now!