Skip to main content
Search
Jobs
Life at Expedia Group Blog
Back to blog posts
Expedia Group Is Not A Travel Company, We're A Technology Company Dealing In Travel
Kate Bascombe | Software Development Engineer II in Brisbane, Australia
A great manager of mine once explained to me the difference between a 'Travel Company' and a 'Technology Company that deals in Travel'.
He used a pizza metaphor to help illustrate, comparing Pizza Hut and Dominos. Pizza Hut is a fine company offering pizza to their customers. Domino's is a technology company that uses technology to offer their product to their customer, and that product happens to be pizza. See the difference?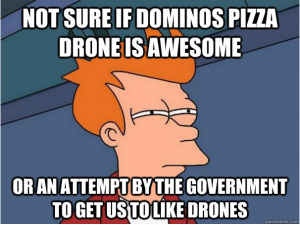 While Pizza Hut cooks and delivers pizza as they've always done, Domino's has invested in technology such as Google Glasses for the pizza makers, drones for delivery, GPS tracking for the drivers, and I'm sure much more. Pizza Hut is a pizza company, but Domino's is a technology company that sells pizza! That's one key difference to why Domino's dominates the market while Pizza Hut is falling behind.
So why am I talking about pizza? Well, it's the same principle for Travel.
I'm here to share with you the benefits of working for Expedia Group, a company that truly does value technology and the engineers who keep us relevant in today's tech-driven world.
Expedia Group is a company who understands the value of technology and that it's not only good for the company but it's good for the employees as well. As an engineer at Expedia Group, I know my contributions are listened to, valued, and are making a difference to 'help people go places'.
Expedia Group listens when an employee has an idea they want to try. The annual 3-day Hackathons are a great avenue to propose an innovative idea and have it implemented. This year, myself and a couple of co-workers had our Hackathon project make it to the finals, and even though the idea didn't win, the grand prize ($3,000 travel award by the way) encouraged us to develop the idea further, run it in an A/B Test, and share our learnings. And we did.
This was literally an idea 3 engineers came up with over lunch, decided to develop, test in production, and release to all our users (if it was a winner). How much more empowered to innovate can you get?
And this is not just once a year during Hackathon, we're encouraged to bring our ideas to the table every single day. The work we do as engineers is not handed down from a Product Manager somewhere up the line. We work with Product, UX, Analytics, and Engineering throughout the lifecycle of an idea.
It's our ideas and execution that are valued, not our job titles. I've contributed to content strategies, UX design, data analyzation, and product development, and my ideas have been welcomed in each discipline as an equal no matter my skillset or background.
I've seen co-workers send a quick message to our CEO because they had an opinion on a topic they wanted to talk about. Expedia Group treats feedback as a gift and welcomes it with open arms at all levels and across disciplines.
Those are a few of the cultural benefits of working in a company that values people in technology. But what about the tangible benefits?
Because Expedia Group values technology so highly, we try our best to attract the best talent in the technology industry. As a female in my early 30's working in Australia, the standout benefits and perks to me are:
Annual Travel allowance, this year helping me attend my brother's wedding in Hawaii
Health Insurance, not normally offered in Australia
Annual Wellness allowance, helping me build out a quality home gym
Free coffees, teas, fruit, breakfast foods, and snacks any time in the office
Friday drinks with catered food
Flexible work hours
Ability to work from home, I choose to work from home at least one day every week
Day Of Caring volunteer days
Competitive Salary
Stock options
Annual bonus, always appreciated in the after Christmas period
Access to training and conferences, even internationally
Top-of-the-range computing equipment, I love my Macbook Pro!
Creative and inspiring office fit-outs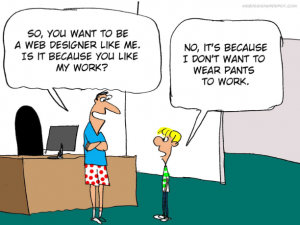 You can see a full list of the benefits we offer on https://lifeatexpedia.com/ with many more in-depth benefits aimed at everyone.
Expedia Group makes the effort to attract talented people with benefits, small and large. These are becoming the norm in the Tech Industry. Engineers should accept that we earn and deserve these benefits because of the bottom-line we generate… and Expedia Group recognizes that.
At the end of the day, I want to feel appreciated by the company I dedicate my time and efforts to. I'm not going to say that's all the compensation I need but it's a big one 😉
So let me ask you, is the company you work for a 'pizza' company or a Technology Company that sells 'pizza'? Which one would you prefer to work for?