Skip to main content
Search
Jobs
Life at Expedia Group Blog
Back to blog posts
Expedia Group Arrivals: Sreenivas Rachamadugu
In our newest edition of EG Arrivals, we're extending a very warm welcome to Sreenivas Rachamadugu, Senior Vice President eCommerce Technology.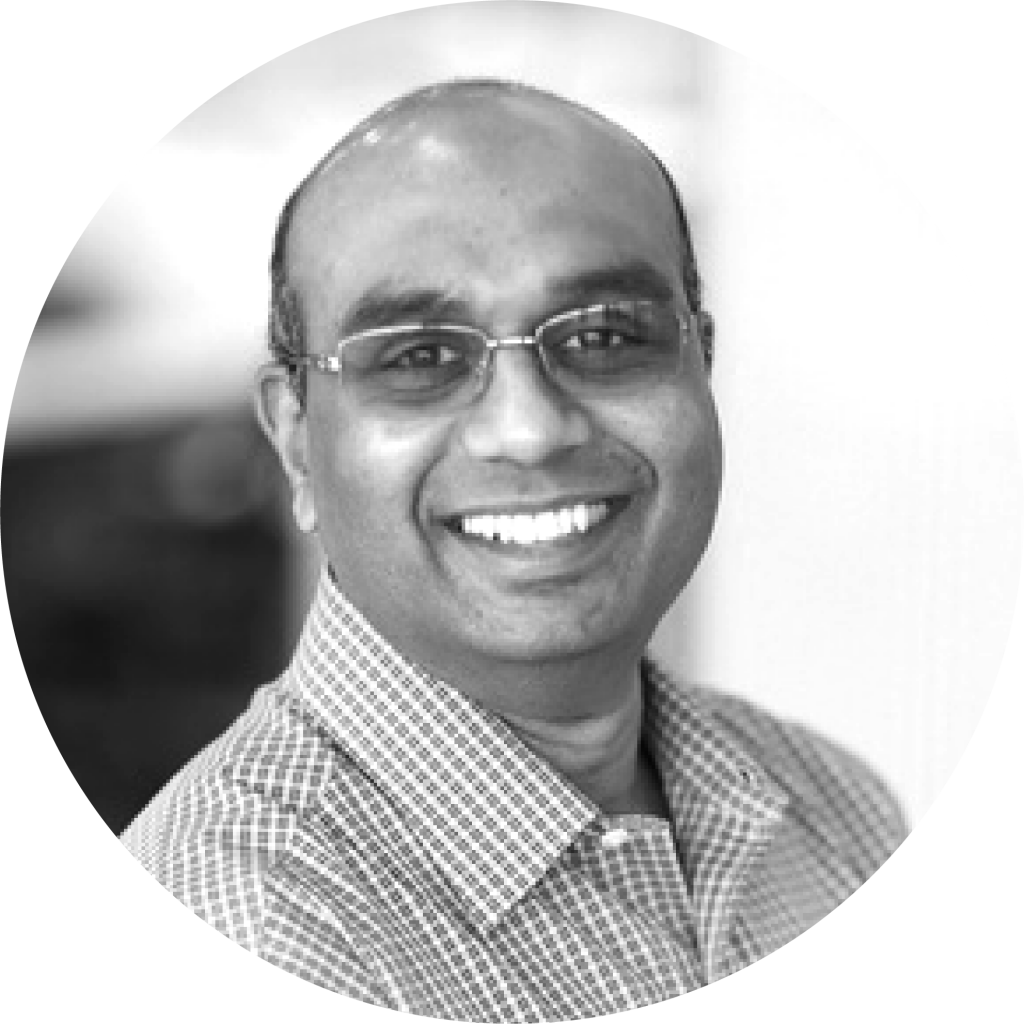 Sreenivas, welcome again to Expedia Group (EG)! We're thrilled to have you on board. For our readers, please could you tell us a bit about yourself and your career journey?
I'm coming to Expedia Group after 16 ½ years with Verizon. I held multiple roles at Verizon. I started with the Strategic Ventures & Alliances team helping the organization make build vs buy decisions and moved on to having executive roles in product development, business transformation, technical operations, new services incubation, global expansion, channel management, strategy, innovation and back to leading engineering and product for Commerce at Verizon Media. Prior to Verizon, I spent time at IBM, a CLEC and a Systems Integrator. I've spent a large portion of my career in Software Development and Telecoms.
My education journey is not traditional as well. I have my Bachelors and Masters in Chemical Engineering; I developed Magnetic Resonance Spectrocopic Imaging techniques to study growth of epileptic legions in rat brains in the medical school for my masters and quit my PhD program to joined a systems integrator as a programmer. I earned my MBA from Kellogg School of Management.
What excites you about Expedia Group and what led you to joining the company?
The Travel industry at this time is very fragmented and it's poised for a major change. There is a lot of pent-up demand — traveler's expectations are evolving and our partners are motivated to experiment and innovate. This industry will benefit from a platform that they can use to build experiences. We are very well positioned to be that platform provider – "The Platform for Travel".
Now, combine that with the opportunity of creating that platform with some amazing leaders – that is irresistible. As I started meeting more folks through the process and saw their passion for travel, technology, and their vision to leverage that technology and build this is as a technology first company that meets our customers travel needs, I found that extremely attractive. Also, when you have the opportunity work with a leader like Rathi, you always say yes!
What have been your greatest takeaways from your time working in the Telecom & Media Industry and how will you bring that to the travel tech industry?
Telecoms taught me the importance of reliability, scalability, robustness and resilience. You don't pick up a phone and say, "I hope there's a dial tone", you just expect it. The importance of that reliability is something I learned to bring with me everywhere I go.
Another takeaway is the importance of customer centricity and the value that can be created by serving customers. Thinking back to the 2005-2007 timeframe, we were selling a version of cloud computing way before anyone else but we weren't thinking about it from a customer perspective, and we missed that entire opportunity. Same thing with video streaming – we were one of the first companies that enabled content producers to make their content available online but did not think about emerging business models. We did not position and evolve the product with the end customer at the core of the transaction.
When we think about the travel industry today, there is a huge need to deliver a memorable, holistic end to end experience that customers value and brings them back to our brand. We are building that here and my experiences, journey and learnings are relevant to our journey.
What are some leadership attributes you value, and what is your own leadership style?
I fundamentally believe that everyone comes to work every day wanting to do their very best and accomplish their goal. Our job as leaders is to remove ambiguity and provide clarity around their goals and what "good" looks like. That requires clear prioritization, alignment, and removal of any friction.
I really believe in servant leadership. My team are the experts, and so my role is to be the catalyst – clear the path so the experts can move forward.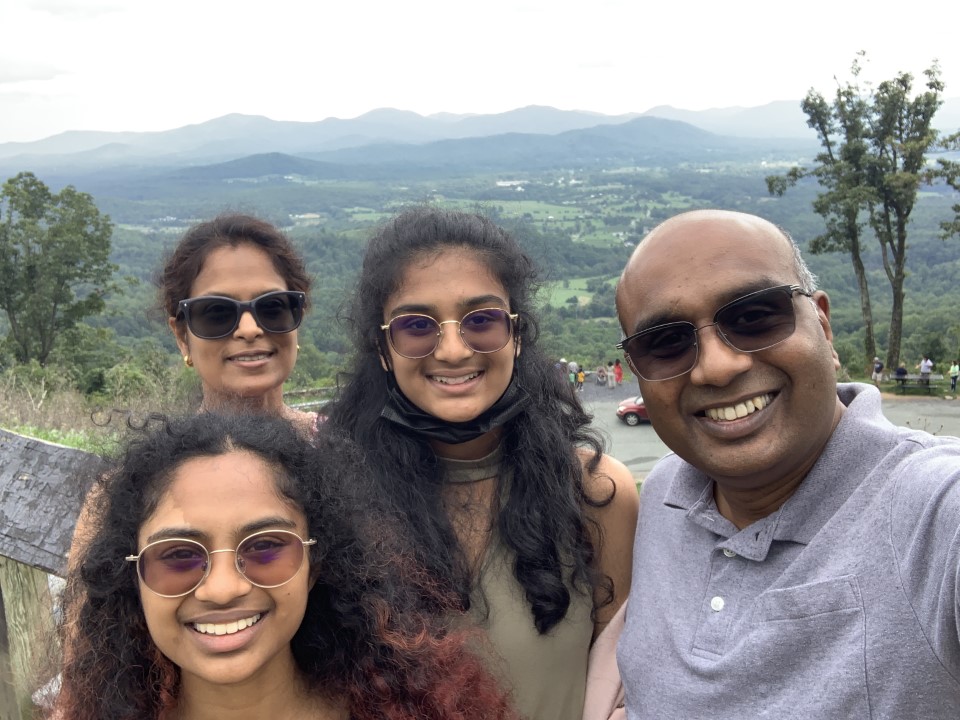 How has your cultural identity shaped who you are today?
I left India the day I graduated from my B.Tech program. I was 21 and I have been here [U.S.] for 27 years. I've also spent time in Sri Lanka. As I reflect on my experiences, I recognize that I realized the strength of diversity in thought from very early on. I've been exposed to many different ways of thinking, languages, and schooling systems. I saw the strength in those differences, and I've really taken that on in my career.
The other thing it taught me is that I want to work hard because others also bring a lot to the table. My work ethic is one that I'm very proud of. My respect for others and their reverence to experience is something I also trace back to my cultural upbringing.
What personal mantra do you live by?
Be the change. You have to be willing to change yourself to change the situation around you. You can always control how you respond.
Be a little better every single day. Even if it is 0.1% improvement every weekday – that will allow you to be 30% better in one year. Small things matter and they add up.
Where is the first place you want to use your travel perks on?
For a new destination, I would like it to be Hawaii. One of the best places I've travelled to was Switzerland. It is memorable because I took it with my family and my wife's side of the family. It was truly a combination of who I was with and the location. I got to spend time with the people I love, but also experience a place no one in my travel group had been to, and we were able to explore and discover together. It was an amazing, shared experience.
—
Join our Talent Community
We're looking for outstanding talent to join us on our mission to power travel for everyone, everywhere. By joining our talent community, you'll have exclusive access to our latest opportunities, events, interview advice, and global insights from our Expedia Group leaders. Sign up now!