Skip to main content
Search
Jobs
Life at Expedia Group Blog
Back to blog posts
Expedia Group Graduate Program: Melisa and Jennifer
Melisa and Jennifer are both Data Science, Analytics Grads currently working on the Incrementality and Allocation Analytics team as part of the Expedia Group Graduate Program. Melisa works on the Incrementality Methodology side, and is based in London, UK, and Jennifer works on the Capital Allocation side of the team, and is based in Seattle, WA, USA (and previously completed a rotation in the Incrementality Methodology side). They were very excited to connect and learn about each other's experiences on the various team rotations they have done. They clicked immediately after their first zoom call and thought writing a blog post together to share their journeys from both continents would be interesting and valuable for other young professionals interested in Data Science and Analytics!
How did your journey at EG start? 
Melisa: Everything started in the penultimate year of my Maths and Physics degree when I saw that Expedia Group had a Hackathon invitation for all University students. I was fascinated by the idea of having an out-of-the-ordinary initial application process for a summer internship. Even though it turned out that I would sadly not be able to attend the event due to timetable clashes, I still submitted my application for the internship opportunity. By then, I had already researched the company and was captivated by its values and work culture. The entire process was still very pleasant, and I joined Expedia Group in June 2020 as a virtual summer intern. I still remember my growing excitement, as my start date approached, amid a pandemic.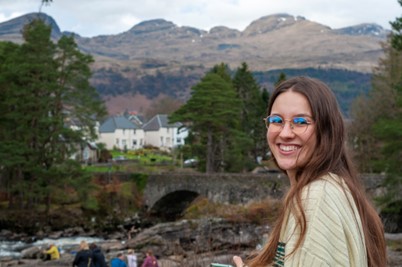 During my internship, I worked on one main project – the migration of Google Analytics on the Hotels.com website to its newer implementation while learning JavaScript and Tag Commander – a Tag Management System. Additionally, I worked with many stakeholders, analyzed important KPIs using Adobe and Google Analytics, as well as SQL, and optimized existing processes. Everyone in the company was friendly and always willing to help. I managed to develop many skills such as problem solving, creativity, adaptability, while also making friends with other team members and interns along the way. My manager and the Early Careers Team did everything possible for us to feel comfortable throughout the summer and not feel isolated while working from home. These efforts were expressed in many forms – weekly virtual intern socials, time for learning and development and playing online games with the rest of the team. As a result, when I was offered to come back the following summer as a graduate, it was the most obvious decision for me to say 'yes'.
Jennifer: I applied online and joined EG as an analytics intern in summer 2019. I loved traveling from a young age and I did my undergraduate in Statistics at Minerva University where our cohort travelled to 7 different cities in 4 years. I thought what could possibly be a better fit than Data Science, Analytics at Expedia!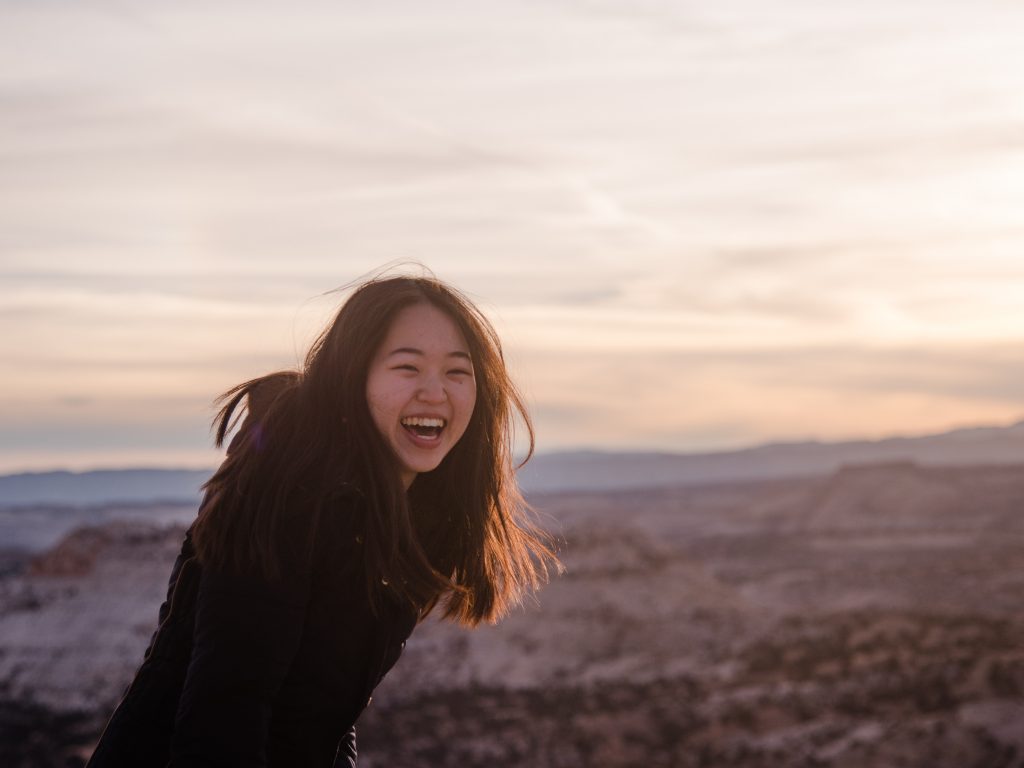 During my internship, I did a segmentation analysis to quantify the value of North America markets in terms of customer long-term value, supply-demand gap, and other key metrics. The project involved extracting data using SQL, building models using Python and R, and pulling together a deck and presenting major insights to stakeholders. It was my first time doing an end-to-end analysis in a corporate environment and I learned so much! I remember during my first week of the internship, it was eye-opening to see the SQL file my manager casually shared with me was a thousand lines long. The longest SQL code I had written before at that time was probably only 20 lines max!
Not only was the project interesting and challenging, but the people I met here were also all incredibly supportive and fun. We had happy hours regularly and events like hiking and mini golf sometimes too. I had a very good experience during the internship, so it was an easy decision when they gave me a return offer.
Tell us a little bit more about the graduate program at Expedia Group.
Melisa: It is a brand-new program which is organized by the Early Careers team. Graduates join, in my case at the end of summer, and do a bootcamp week during which they learn most of the software, methodologies, and processes they will be using in the future. After this, they start onboarding to their own teams and follow a procedure set by their manager. Technology graduates do a minimum of two 6-rotations across different areas of the business. Before starting each rotation, the Early Careers team ask graduates to share more about their skills and preferences, so that the matching between teams and graduates can be done more smoothly. In addition to the initial bootcamp, we are also provided with learning series throughout our first year to develop both soft and analytical skills. At the end of the graduate program, everyone who is ready to roll out moves to a permanent senior position. For those who want to explore more opportunities, they can do a final third rotation in a new team.
Jennifer: My experience was slightly different from Melisa's because I joined a year earlier. At that time, the graduate program was only coordinated within the Marketing Data Science team where we complete multiple rotations (usually 3 to 4) in two years.
What team rotations did you do? 
Melisa: I did my first rotation within the Product Analytics & Experimentation team – an area of the business which deals with accelerating product optimization and design, developing and delivering amazing web and app experiences that travelers love. All of this is done through applied analytics services, leveraging scientific methods, and continuously enhancing leading technologies and platforms. Throughout this first rotation, I analyzed A/B tests, worked with platforms such as Adobe Analytics where I created useful reports on important KPIs for the business, learned how to get data via SQL, manipulated it using Python, and created presentations for stakeholders with key points. Two projects that I really enjoyed working on were running a pre-post analysis and validating new tracking on the Hotels.com website.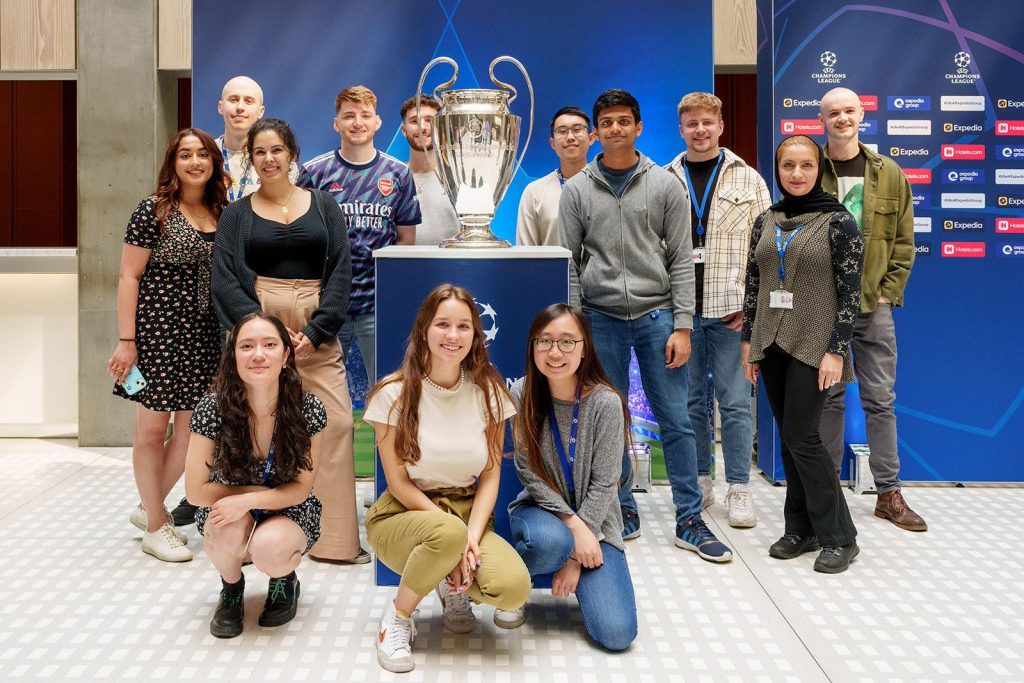 I shared with the Early Careers Team that I wanted to try a more technical role for my second rotation – I wanted to apply the knowledge gained from my degree into something more practical. This is how I ended up in my current team – the Incrementality Analytics team which sits within Marketing Analytics. In this team, I develop an internal R package which helps the rest of the team run and analyse geo-level tests. Those tests are then used to determine the marketing spend of EG – very impactful! Moreover, I still have more analytical tasks such as data validation. Finally, I also keep developing my knowledge on statistics with R by doing an online course offered by Coursera.
Jennifer: I opted to do four rotations as I believe the rotations are very beneficial for me in developing a holistic view of the business. My first rotation was on the Customer Analytics team where I spent most of my time on a large scale ETL project to develop a common reporting database for EG Marketing. (As you can see, I came a long way from twenty, to a thousand, to a few thousand if not 10k+ lines of SQL code ha!) Then, I moved to the Incrementality Analytics team, where I designed, analyzed, and reported geo-level tests for measuring the efficiency of marketing campaigns. My third rotation was on the Mobile Analytics team where I led a cross-team project to calculate the long-term incremental value of app install using propensity score matching. Currently, I am on the Capital Allocation team where I analyzed the sensitivity of the allocation algorithm to several types of inputs. I am also part of the working group to ingest more marketing channels into the capital allocation process.
What did you enjoy most about the team rotations? 
Melisa: This program was the best option for me – a new graduate with very little experience working in different teams and companies. The rotations showed me how different areas of the business relate and how the work all our teams do is still led by the overall company goals and values. Working in Product Analytics showed me how product managers, software developers, analysts, machine learning scientists, and agents work together to make Expedia Group's brands better suited for all types of travelers. On the other hand, working in Marketing Analytics taught me how we measure the impact of our campaigns and how people learn about our products which are then developed by my previous team. It also taught me that there are more areas within Marketing than I could count and that many different teams collaborate on complex projects and campaigns. There are still many areas of the business to explore, but I am very grateful to have the opportunity to move across divisions while being on an accelerated program for learning.
Jennifer: I loved that although not intentional, the knowledge I gained from the various rotations built upon each other nicely. My current rotation works on allocating marketing budget using the results of geo-level tests which I developed a deep understanding of during my time on the Incrementality Analytics team. One of the latest initiatives we are working on is to incorporate Mobile into the allocation process and the domain knowledge that I gained on the Mobile Analytics team was immensely helpful. And of course, the ins and outs of the common tables I learned during my first rotation really set me up for success no matter which team I moved to as data is the foundation for all analyses.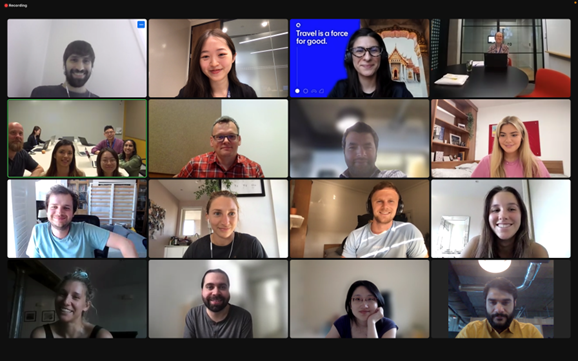 What would you recommend to your past self?
Melisa: Be even more proactive – this is your time to learn (& you will keep doing so). If a project is running too slowly – take the initiative and present a plan to the work group. If you think that a process can be optimized – ask your team about their opinion on your proposal and start the execution if everyone is happy with it. It took me a while to understand that everyone is very open to suggestions and that they will always explain to you the challenging parts of a project – you just need to start the conversation! 😊
Jennifer: One major thing I would recommend to my past self is to showcase my work more proactively. This is not only about gaining visibility within the organization, which of course is important, but also about finding synergies between projects and eliminating silos. What I have tackled might be exactly, or similar enough to give inspiration to what others are scratching their heads about.