Skip to main content
Search
Jobs
Life at Expedia Group Blog
Back to blog posts
Introducing Pride: Expedia Group LGBTQIA & Allies
Part 9 of 9 in our "Meet our IBGs" Series

Celebrating Pride Month
In June 1969 an event in New York sparked change. Police raided the Stonewall Inn, a bar frequented by the gay community, beating people as they were pushed onto the streets. A week of protests and riots ensued, inspiring people globally to fight for equality as the news of the raid spread. A month later marked the first openly gay march in New York, and the Stonewall riots ignited a change in attitudes to gay rights across the world. (Source: https://www.bbc.co.uk/newsround/48796870 )
June marks Pride Month, a time to celebrate LGBTQIA+ communities globally. Expedia Group's Inclusion Business Group (IBG), Pride, will be among those celebrating. Expedians will get the opportunity to Lip sync for pride, tune into a pride-themed podcast and attend a panel focused on "stories of pride through action" where employees will transparently share their authentic, inspiring experiences.

Mission and Goals
Pride's mission is to foster a positive environment for LGBTQIA+ employees and allies through support, development, engagement and advocacy. Pride seeks to serve as an expert advisor for Expedia Group's internal and external partners.

The inclusion business group has 3 primary goals for 2022:
Awareness – Build a strong brand for Expedia Group in the LGBTQIA+ community
Development – Develop skills and career opportunities for members
Inclusion – Promote underrepresented individuals within the Pride IBG
EG recently received a 100% score on the Human Rights Campaign (HRC) Foundation's 2022 Corporate Equality Index (CEI) for the sixth year in a row because of Pride's commitment to this work. Our designation as one of the Best Places to Work for LGBTQ+ Equality comes as a result of efforts like our updated EG Workplace Gender Transition Guide, developed in collaboration with Pride, the I&D team and Pride's recently established Transgender and Gender-nonconforming Inclusion Advisory Council (TGNC IAC).
The TGNC Inclusion Advisory Council is a global volunteer employee group of transgender and gender-nonconforming community members and allies working in partnership with Pride and Inclusion & Diversity team to build inclusive practice and policy at Expedia Group. Their goals are to raise awareness, promote inclusive behaviors, and design best-in-class resources resulting in equitable treatment and opportunity for all members of the gender spectrum.
Introducing members of the Pride Global Leadership Team
It's an exciting time for Pride, who recently wrapped up their global elections and now have a newly elected board- selected by Expedia Group employees. The elected board members all identify as members or allies of the LGBTQIA+ community and sit across the globe. Meet some of our Pride leaders below, and learn why being a part of Pride is important to them.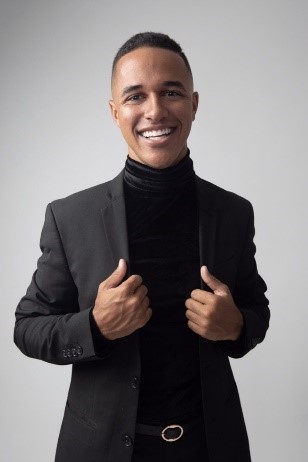 Brandon Robbers — Pride Global Communications Chair
"I am so grateful to have the opportunity to serve Expedia Group as a Pride Board member. Growing up was a bit difficult due to feeling different from my peers. Most of the time, I found myself masking my true self or conforming to those around me. When I was with my friends – my support system – I knew I could be my authentic self which was liberating. There are others in the world and the company that feel shackled. As a Pride Board member, my goal is to ensure all Expedia Group employees feel free. While we have come a long way, there is still a tremendous amount of work to do. I am proud of Expedia Group's progress and continued work that earned us a top score on the Corporate Equality Index for the 6th consecutive year. Whether you're a member of the LGBTQIA+ community or an ally, everyone is welcome at Pride. Diversity is beautiful. Diversity is necessary. I am here to truly live out the Mission Statement the Pride Board created for our IBG." Market Manager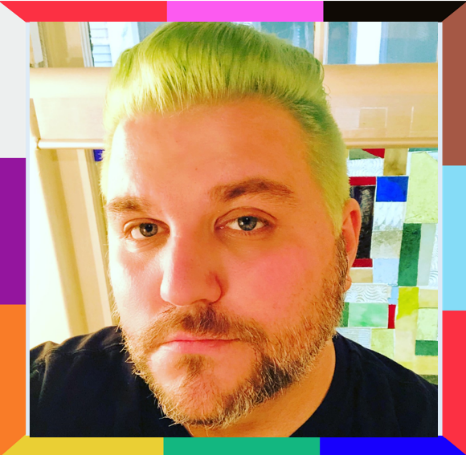 Robbie LaBanca — Pride Global Events Chair
"I am honored to have been involved with Pride since being elected to the board in 2020. Since that time, our world and community have been through a time of uncertainty, upheaval, and change. As far as we have come as a community, we still have a long way to go in the continued fight for equality around the world. I am so proud of the work that Pride has done at Expedia Group in bettering the lives of our employees, creating a space for employees to bring their authentic selves to work, and shedding light on important issues to our leaders. Since joining the board, Pride has grown in membership, increased the diversity of our board, and brought joy to employees during difficult times through thoughtful programming, educational opportunities, and by providing a space for connection and an honest exchange of ideas. My hope is that our IBG continues to grow in both numbers and maturity and that our community's voice is one that is always valued and heeded by our larger Expedia Group family." Onboarding Specialist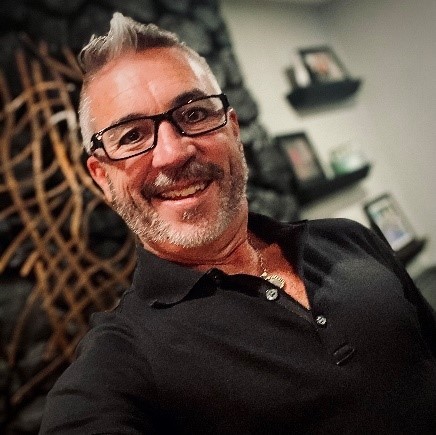 Mike Gunnels — Pride Chapter Lead
"Because of all the incredible support I have received from teammates, managers, peers and fellow employees since coming out at Expedia Group in 2014, I felt compelled six years later (in July 2020) to step up and help revitalize the local Expedia Group Pride chapter in Springfield to ensure there continues to be solid support available for all Expedia employees here who identify as LGBTQIA+." Director, Accounting for Expedia Global Services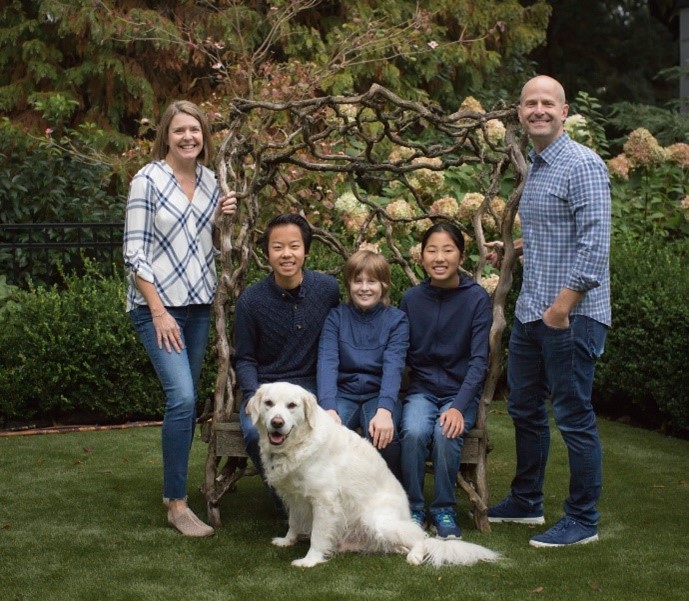 Eric Hart — Pride Executive Sponsor
"As the executive sponsor of the Pride IBG at Expedia Group, I help support the group's mission to foster a positive environment for LGBTQIA+ employees and allies and support the Pride 2022 initiatives, including increasing access to training across the company and career opportunities for members and our partners. I am proud of the Pride leadership board and how they have continued to build awareness across Expedia Group for key issues impacting the LGBTQIA+ community, increasing inclusion within our offices, amplifying member and ally voices at community events and driving inclusivity in the recruitment process. I am personally committed to taking intentional action and being an advocate at work and in life as equity and inclusion is a core value that I hold close to my heart." Chief Financial Officer
Events
Alongside celebrating Pride Month, Pride delivers events that drive inclusivity at every opportunity. In December, the team hosted a fireside chat for World AIDS day, alongside Project Runway's Mondo Guerra. They welcomed the tough subjects, discussing HIV/AIDS, intersection of race and stigmas with HIV/AIDS and how to create a more equitable and accessible travel platform.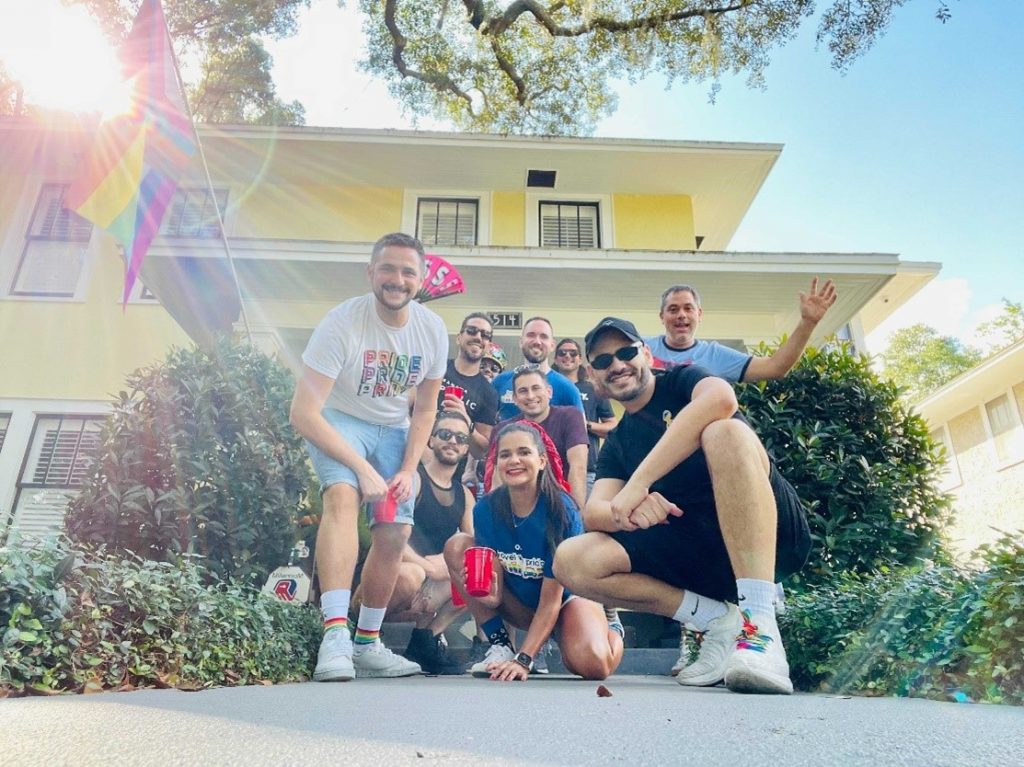 The group also hosts the Pride podcast club, recognising intersectionality through teaming up with other IBG's at Expedia Group to discuss key topics. In March, Pride partnered with WELL (Expedia group's IBG for women and allies), to discuss how "there's more to gender." This topic was further explored in Pride's podcast to celebrate lesbian day of visibility in April, which focused on lesbian travel. Pride have also collaborated with ACE and BEAM on the podcast, covering freedom, healing & accountability and the joy of travel.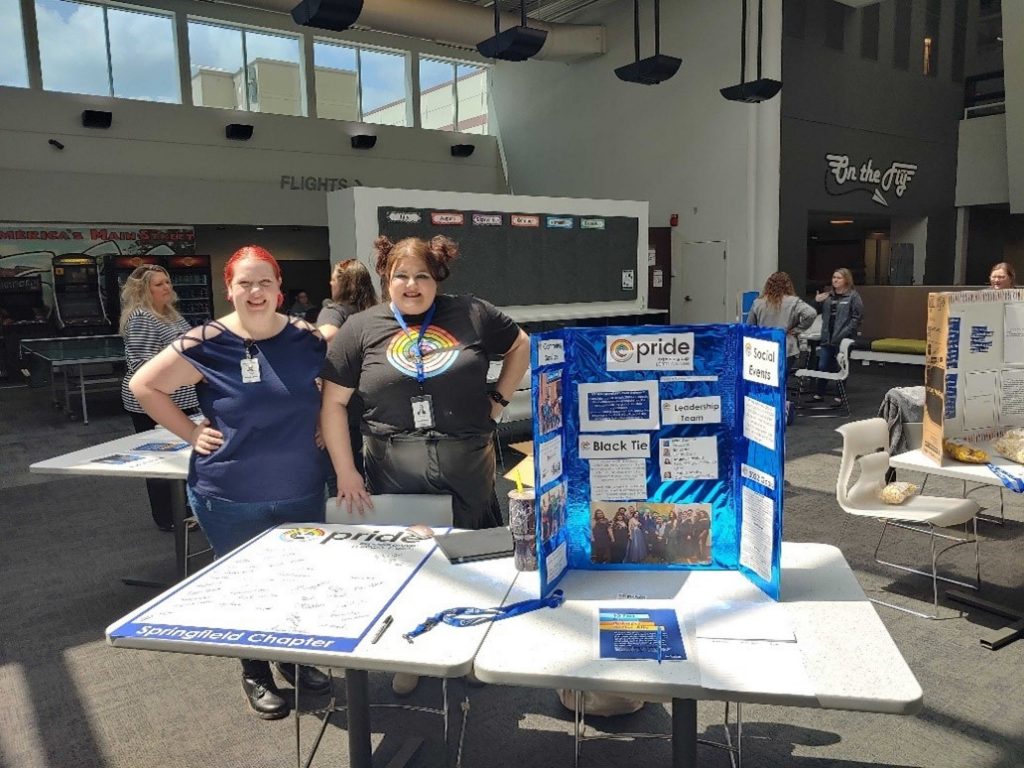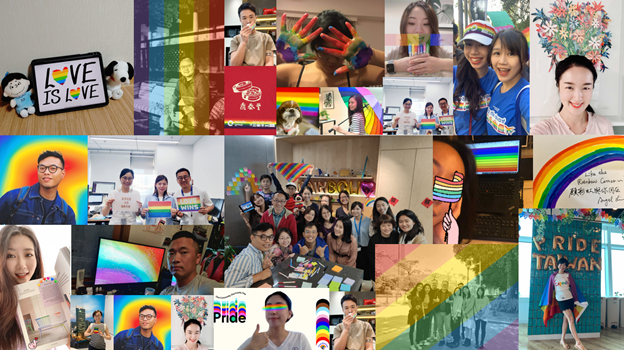 Timeline for our IBG Series
Join our Talent Community
We're looking for outstanding talent to join us on our mission to power global travel for everyone, everywhere. By joining our talent community, you'll have exclusive access to our latest opportunities, events, interview advice, and global insights from our Expedia Group leaders. Sign up now!