Skip to main content
Search
Jobs
Life at Expedia Group Blog
Back to blog posts
Expedia's Makers
Expedia's Makers | Engineering Lodging Shop
The Lodging Shopping product & engineering team are responsible for solving customer problems for lodging search, refine, and details. This includes the services that power the web/native experience and the user interface to web browsers on mobile, tablet and desktop. Surthi Samraj, Daman Kauer, Dineth Mendis, Scott Horn, and George Saliba are all apart of this team and worked together to write this blog post for you.
Working for a large multinational travel company brings a lot of opportunities. Even before your first day, you dream of making the next disruptive piece of technology that will change the way people see and experience the world. If you've worked at any large company before though, you'd know this is far from reality. The experience is akin to that of a small cog in a complex machine. Everyone stakes a claim to their cog and innovation becomes a challenge.
Recently, we have been actively looking to change the way we work. We recognized that in order to bring our customers to the next frontier of travel innovation, we needed to reinvigorate the love we all possessed for travel and using technology to make it more fun.
We embarked on a journey, a road trip, to change our web technology stack. Like most road trips, we expected a few surprises – delights and disappointments. But beyond just making a great one-off experience, we wanted to have a more lasting impact on the culture of our whole team and group. We also realized we could no longer think of ourselves as siloed disciplines that sit on a factory floor, doing the same thing over and over. We needed to alter our frame of mind and collectively identify ourselves as Makers.
The simple term was very elegantly described by the late Mr. Steve Jobs:
Maker = Thinker + Doer
In order to execute as a true Maker, we used our (Expedia's) Guiding Principles and set about transforming our process. Makers of all disciplines (Engineers, User Experience, Product, Analytics, etc. ) and varying levels of experience needed to feel empowered to think about travelers' challenges and solve them together. We also acknowledged the need to fail quickly with a minimum blast radius so we could try over and over again, learning and standing on the shoulders of giants who learn from their mistakes. All this to ensure that we'd have a culture that protects our makers in their journey.
The changes we adopted were fundamental, and key to the success of our journey. To distinguish from our previous, more traditional agile teams, we adopted the name 'squads' (borrowed from something similar at Spotify).
All squads have a well-defined traveler challenge they are trying to solve and that is aligned with the company's broader strategy.
Each squad is autonomous and cross-disciplined based on the need to solve travelers' challenge.
Squads spend time understanding their problem and inspecting data.
Members of a squad work together, like kindergarteners in the Marshmallow Experiments, to do their best to solve it in a constrained amount of time.
If solutions require new expertise, squads may recruit other makers or trade with other squads.
To provide a healthy environment for makers, we knew we had to be super nimble, iterating both processes and development work to have the best outcome. By organizing around traveler challenges instead of adding features to services and products, we knew we could deliver the right outcomes – ones that truly matter to our travelers.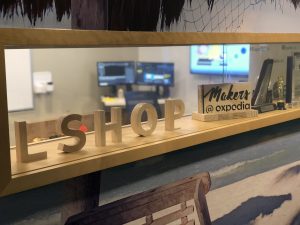 Our team of makers are around the globe, this includes five countries and more than six time zones. Having autonomous squads in this environment ensures our makers learn from a diverse set of cultures and approaches. It also brings us closer to understanding what is to be a local traveler – delivering familiar, memorable experiences.
Our journey has just reached its one year mark, and we really starting to see the impact. From highly engaged makers who are always thinking about travelers to our improved technical stacks with some really exciting set of technologies (ReactJS, GraphQL and the like).
But we're not done yet! This is, in fact, just the beginning.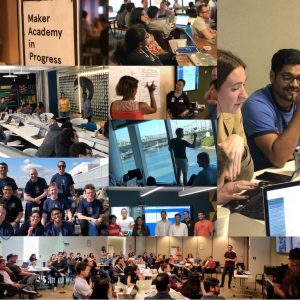 The organic manner of our growth keeps us going. It is as human as the people who are part of it. We constantly make mistakes, correct them, evolve to be better and more relevant. The entire team is dedicated to learning and creating, and are focused on solving problems based on our values.
What began as an effort with 20 people is now an everyday affair for roughly 200. That spark was enough to begin inspiring adoption by other parts of the group. As they join us at the helm of change and growth this is a very exhilarating time to go through a renewed sense of ownership and ultimately rediscover our love for travel and our customers.
Why don't you join us? Come, be a maker at Expedia Group!