Skip to main content
Search
Jobs
Life at Expedia Group Blog
Back to blog posts
Career Check-In with Leslie Ekas
Leslie Ekas | Vice President, Financial Systems & Core Transaction Services (FCTS) in Bellevue, WA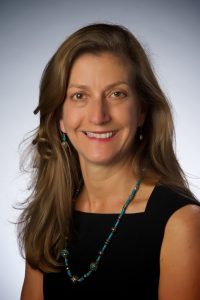 What does your typical workday look like?
Meetings, meetings, and meetings. I coordinate with FCTS partners and customers to ensure we are moving forward and I work with my team to understand our work and ensure the teams have what they need. I also work with other eCommerce Platform (eCP) leaders to help move the eCP 2020 initiatives forward.
What have you enjoyed most about working at Expedia Group?
I enjoy Expedia Group's (EG) dedication and enthusiasm to enable our customers to travel. I appreciate that Mark Okerstrom is open and honest with us about our business and opens the door for us to be a part of the solution.
What makes your team unique?
We manage the financial events and operations for EG so we have the unique opportunity to deeply understand and see first-hand how our business works. We are constantly making sure we understand the best technical ways to ensure our business runs consistently, at scale, and with high quality. 
What accomplishment are you most proud of?
During my time in Global Customer Operations (GCO), our technology teams learned how to work in an agile way to be very responsive to the most critical business needs. It was really exciting to be a part of that transformation.
Who has influenced you the most?
Lots of people influence me but I learned so much from my parents. My father taught me to how to stay calm and work through problems, no matter how large they got. My mother taught me to be positive and make the most out of any situation.
How and where do you find inspiration?
I find inspiration all over the place. Recently, we had a team demo of new technology that was challenged by the audience. We figured out that we were designing systems to work the way they are currently working. Through the discussion and getting feedback from the audience, we were able to challenge the status quo. Figuring out how to get better is inspiring.
How did you learn to embrace failure?
Once I was able to ask for feedback and act on it, I discovered people truly want you to get better and will support you. 
What is your favorite piece of career advice?
Try a job opportunity that you don't know you can achieve.
Tell us about your favorite vacation?
I went on a Safari in southern Africa. I am fortunate enough to have had amazing vacations but Africa definitely stands out the most. I am a nature lover and conservationist, so experiencing wildlife at a distance helped me to understand what a gift we have if we protect it.
What is your favorite weekend getaway?
Long walks at the beach or in the mountains. No mechanical noises.