Skip to main content
Search
Jobs
Life at Expedia Group Blog
Back to blog posts
Exploring Emotional Intelligence: Vrbo: The Real World Francisco Salas | Product Manager in Austin
How aware are you of the way that you feel in the present moment? Do you make a habit of paying attention to the way that others around you feel? Emotional intelligence is a huge buzz-word at the moment. This is largely because we are discovering just how much of an impact emotional intelligence, or "EQ", has on our lives – both professionally and personally.
What qualities come to mind when you try to envision a great leader or an outstanding employee? Traditionally, traits such as dedication and experience, as well as the age-old concept of "IQ" tended to be held front and center. While of course these qualities are important, recent studies have illuminated another trait that animates the vast potential within each of us. A study from UC Berkeley, following PhD students over the course of 40 years, found that EQ is a more powerful predictor of success than IQ – not just by a little, but four times over!
The wonderful thing about uncovering the value of emotional intelligence in our daily lives is that EQ is something that we can all learn, and cultivate within ourselves. This was the drive behind the decision to create the "Vrbo: The Real World" program as one of our many company benefits – emotional intelligence training for members of the global family. Why emotional intelligence training matters as human beings, we tend to interpret our everyday experience into stories. We create narratives and explanations as a basic survival tool. This allows us to move through life with understanding! While these stories that we tell ourselves can be useful, they can also be misleading, impacting our abilities and well-being. Without self-awareness, we can miss vital clues and allow biases to shape the way we frame things in our minds.
Emotional intelligence training allows us to tune into our stories. To check and alter them into more constructive and cohesive forms. It means increasing our ability to read the people and events around us, as well as our own patterns of thought and behavior, for a more present and intuitive experience. EQ can be harnessed within a company to strengthen team environments, reduce stress, and improve time management.
For trainees, the EQ skill sets, such as self-regulation, empathy, and capacity to communicate – to leadership, clients, and loved ones – trickles over into both home and working life. Ultimately, when we better perceive ourselves and everything that we encounter, everyone benefits!
For those of us engrossed in realizing our vision, it can be surprising to recognize how much emotional intelligence actually impacts the day-to-day. Especially those coming from an engineering background like myself, tend to gravitate towards a "doers" problem-solving mindset! However when we step back and frame our own professional roles against our mission – "to give people the space they need to drop the distractions of everyday life and simply be together" – emotional intelligence training is obviously a perfect fit.
Company benefits of this kind allow us to form integrity within the company. To deliver the best possible experience to our customers, who help make Expedia Group the global brand it is today. With flourishing EQ, teams can benefit together. The 3-day sessions of "Vrbo: The Real World" focuses on what happens when you're experiencing thoughts and feelings. It encourages participants to hone their ability to reflect rather than react! The basic structure of the program uses the five components of emotional intelligence: self-awareness, self-regulation, motivation, empathy, and social skills. The goal is to be able to tune into the emotions of ourselves and others. To think calmly and clearly, become a better listener, and to pause before taking positive action.
I was lucky enough to take part in London, under the guidance of Tina Weyand, Vrbo's former CPO (Chief Product Officer). I was struck by the fantastic job she and the Learning and Development team did of maintaining an atmosphere of psychological safety. Immediately, I also recognized that we would get out of this course what we put into it! The satisfaction of sharing this kind of experience with colleagues is undeniably powerful. Not to mention the elevation in collaboration, communication, transparency and mutual support that we each took away.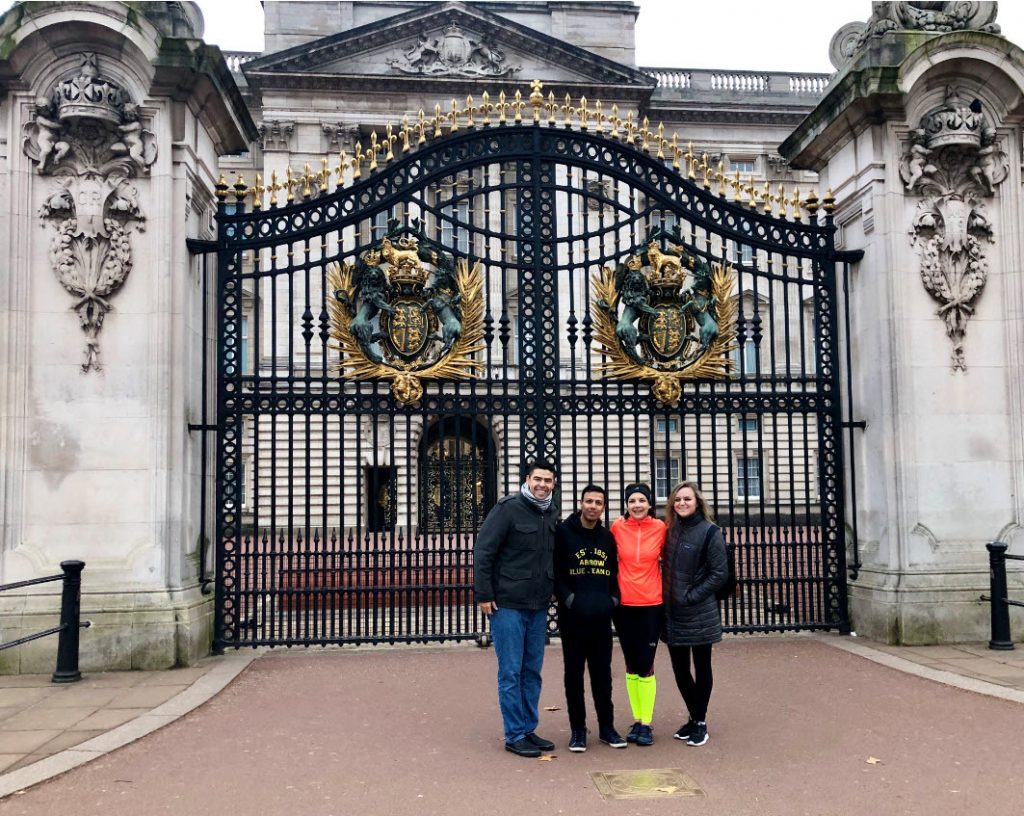 For me, such a level of investment in employees reminded me why I believe in our brand. For Vrbo, offering emotional intelligence training within the company benefits portfolio is a way of propelling us all towards collective success.
—
Join our Talent Community
We're looking for outstanding talent to join us on our purpose to bring the world within reach. By joining our talent community, you'll have exclusive access to our latest opportunities, events, interview advice, and global insights from our Expedia Group leaders. Sign up now!