Skip to main content
Search
Jobs
Life at Expedia Group Blog
Back to blog posts
Finding a balanced and healthy lifestyle
Mahender Tanwar | Global Director of Supply Partnerships, Expedia Local Expert® in Dubai
Expedia Group employees receive so many excellent benefits, and my favourite one by far is our annual wellness reimbursement benefit. Over the years, I have utilized this benefit to buy a number of things like a bicycle, a smart fitness watch, and a slow juicer. All of these have helped my wellness in so many ways. I've become more active and started to find a better balance between my fast-paced work and personal life.
We all know how important it is setting goals in life but what's equally important is to be able to find an environment that supports our journey. Like many, as a youngster, I had a very active life, and sports was the way of life. As I got into the full-time corporate world, relocating to different places, and embraced other beautiful personal life changes (partner and kids) in life, it became increasingly hard to maintain old hobbies or stay active. Eventually, I grew out of sync with regular workouts and adopted a less than ideal lifestyle for many years.
Starting in 2017, I utilized the wellness reimbursement benefit and bought myself a new bicycle. It gave me a good reason to get out and be more active with my son, thus enabling me to find extra time for the entire family's well-being.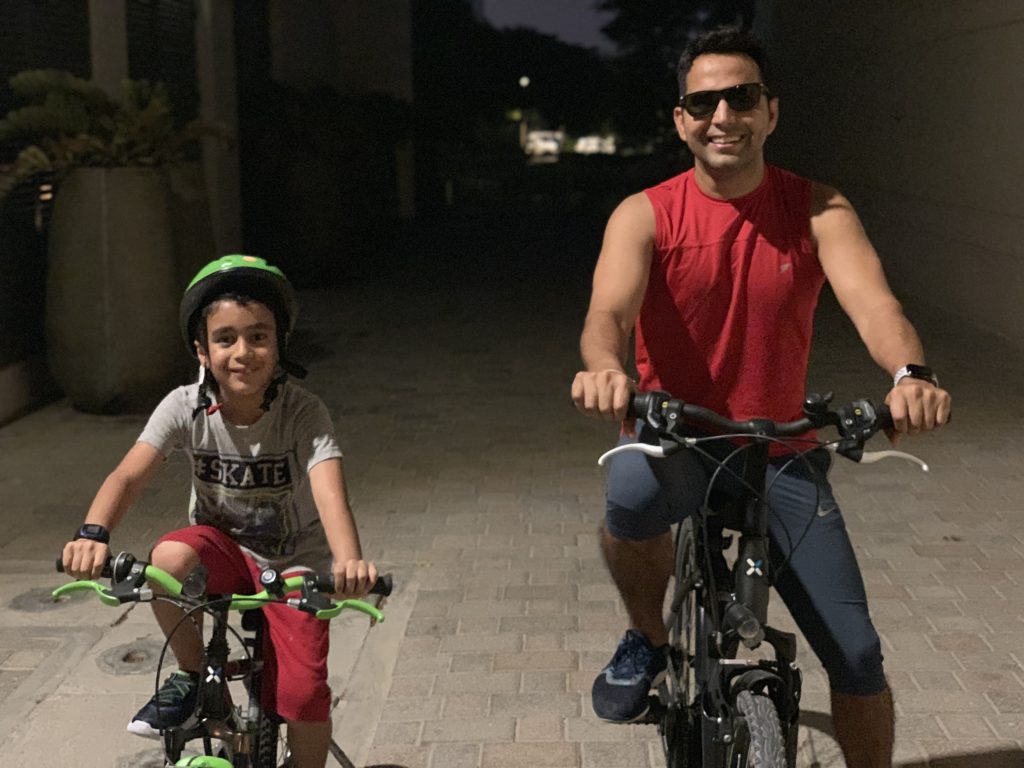 Last year, I had the opportunity to work more closely with LX Global VP, Jen O'Twomney. I was so impressed to witness her habit of ensuring that her diary had time for daily exercise. This inspired me further to do more regular exercises. In 2018, I bought a fitness watch (again funded by the excellent wellness benefit), and this along with some much-needed inspiration from my peers, I started to think more seriously about my wellness. Since day one, my fitness watch became my great companion, and it would remind me daily of my well-being. Those of you who own any fitness devices would know how it helps to offer you that extra encouragement for a beginner like me.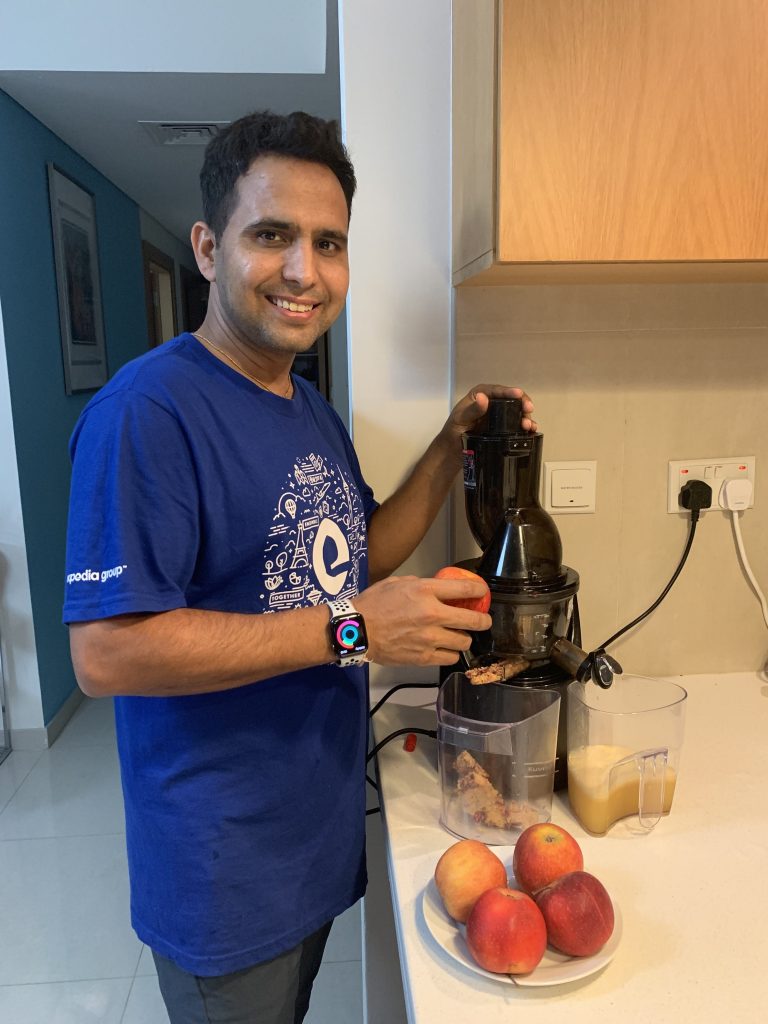 In addition, I love drinking fresh juices, and after getting into a more regular exercise routine, my body demanded more fluids. Luckily my 2019 wellness allowance supported me to buy a slow juicer so that I could make a fresh juice every day. Now exercise (running, hiking, biking, yoga, etc.) has become part of my life now, and I not only feel better physically, but I also remain charged for work which helps with productivity.
In some ways, most of us can budget to buy these things, but when these are included in your work benefits, it's just so different! Life at Expedia Group has been great, and I feel so proud to be part of our Expedia Group family. When your workplace offers you such great benefits, your entire family benefits, thus overall you can have a better work/life balance.
Join our Careers Community
To learn more about Expedia Group, join our Careers Community for insight into company updates, additional benefits, and job openings. Sign up now!