Skip to main content
Search
Jobs
Life at Expedia Group Blog
Back to blog posts
YOW Australia Speaker Spotlight: Matt Callanan
Matt Callanan | Senior Software Dev Engineer in Brisbane
Matt Callanan, Senior Software Dev Engineer at Expedia Group, is speaking at YOW! conferences in Australia. Matt will be speaking about "Automating Operations with Machine Learning" in all three cities – Sydney (Friday, 6th December at 11:30), Brisbane (Tuesday, 10th December at 11:30) and Melbourne (Friday, 13th December at 11:30).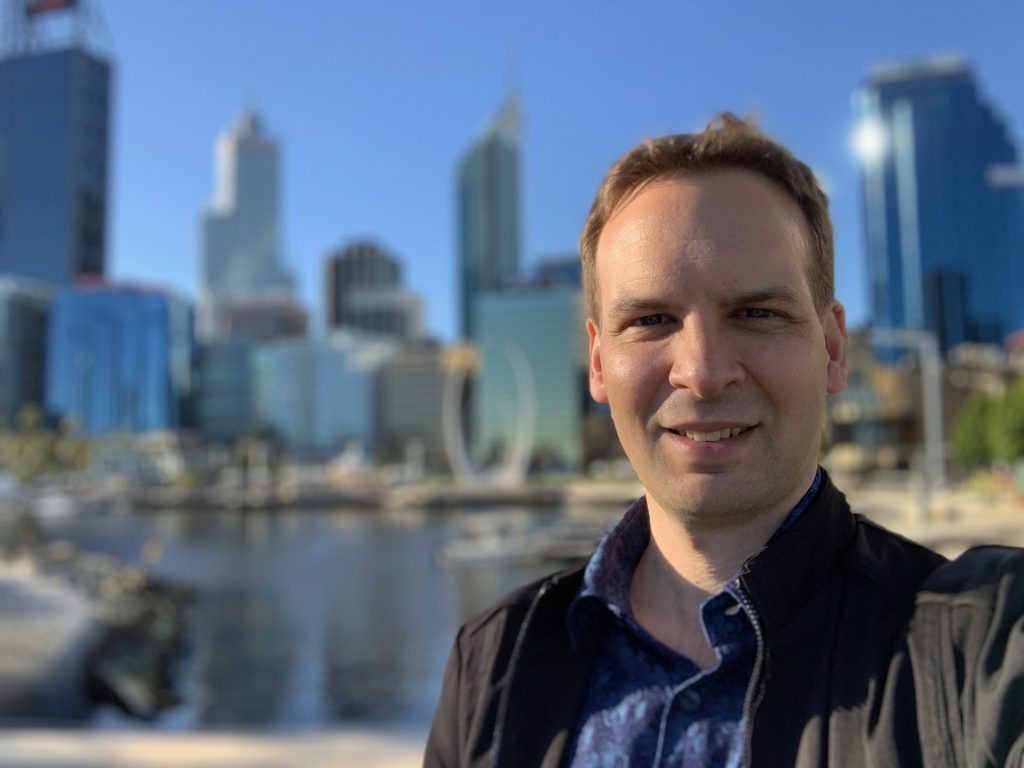 Please share more about yourself and your role within Expedia Group
I have worked in software engineering, lead, and management roles at Expedia Group. Currently, I'm a Senior Software Development Engineer focussed on using Machine Learning to increase the reliability of our software by detecting anomalies in time-series data.
Please tell us a little about yourself and how you got into the field of Technology?
I always loved computers as a kid. Even when my family couldn't afford one, I remember studying computer magazines and building a mental wish list of my dream computer! I tried teaching myself programming as a teenager but it didn't really click for me until I was in college. Something about creating a program that could do things by itself sparked a passion that's been there ever since. I completed a university degree in Computer Science in 1999. Fortunately, the world didn't self-implode due to the Y2K bug at the turn of the century like many were predicting! So I began working as a graduate developer in Brisbane in January 2000.
From early on I gravitated towards automating processes that make people's lives more efficient. Before joining Wotif in 2012 (a brand now part of Expedia Group), I worked as a consultant in a number of Brisbane companies, helping them create quality software and automate their release processes. At Wotif, we saw a drastic improvement in our ability to deliver software quickly and safely through DevOps and Continuous Delivery principles. Alexandra Spillane and I spoke about that journey at a number of conferences including the Yow! 2015 conferences (https://www.youtube.com/watch?v=yPy44B9h820).
Soon after joining Expedia Group, I helped build, scale and manage a cloud platform which has grown to serve thousands of microservices in the space of a few years.
My passion for sharing what I've learnt with others has led me to speak at a number of conferences, organise conferences and Meetup groups, and consult to various technology and leadership groups. I'm passionate about helping the tech professionals around me keep their skillset sharp. This extends to topics that I want to learn myself… I figure if I'm keen to learn something in depth, then there must be others, and we can enhance each other's learning experience. Since 2011, I've run eight different study groups on diverse topics such as Functional Programming, Continuous Delivery, Distributed Systems, and Machine Learning.
When I'm not working, I enjoy spending time with my wife and four kids, and am kept busy with my wife's various renovation and gardening projects!
What advice would you be giving to those who are pursuing a career in Tech?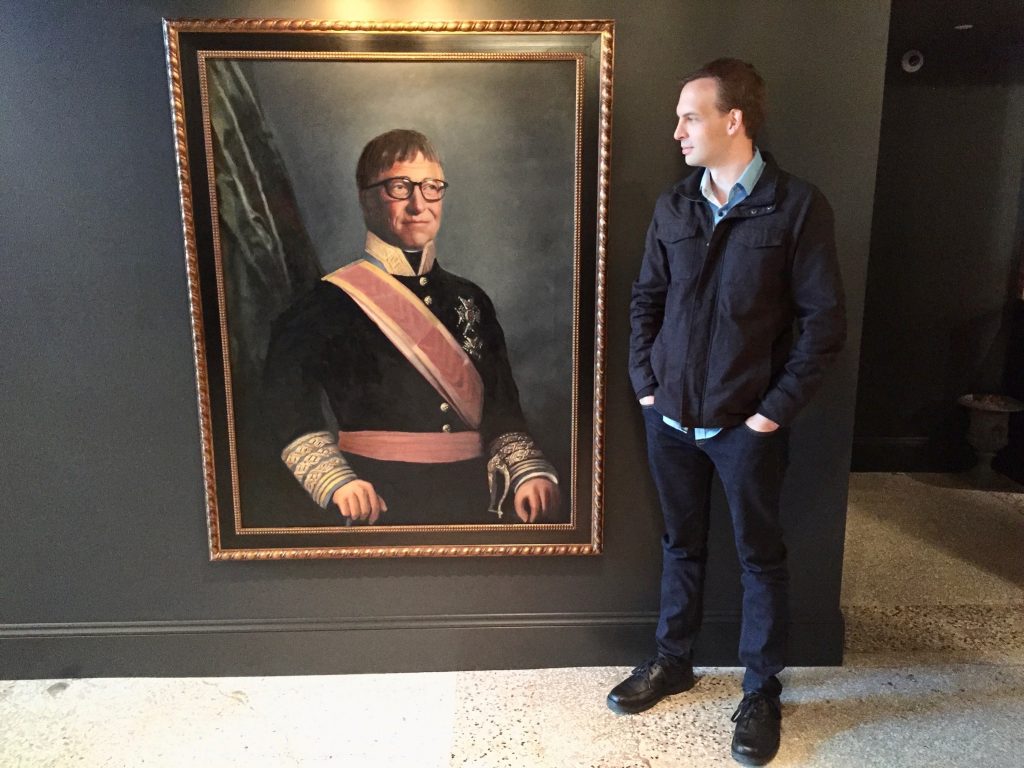 I'm passionate about helping engineers avoid burnout. A high amount of responsibility is placed on software engineers to deliver software quickly and safely while considering ever-growing security, performance, and scalability concerns. This is especially true with recent advances in internet, mobile, and cloud technologies. But we're not taught at school or university how to manage our mental energy.
The best advice I can give to enthusiastic, first-time software engineers is to treat their career as a marathon. If you're the driven type, the perfectionist who loves putting their heart and soul into whatever they do, then you need to learn how to balance so that you don't run out of energy. If you run your brain at full speed all the time, it's eventually going to overheat – just like a CPU can't run at extremely high temperatures without eventually burning out. Like an athlete who needs to avoid over-training, engineers need to learn to avoid "over-braining". Learn how to look after your brain and treat it well. If you're starting to get cynical and demotivated after a few years, you might have pushed yourself into the "zone of delusion" on the Pressure Performance Curve. Reach out for help on how to manage situations you find stressful. And go easy on yourself!
What is your talk at YOW! Sydney, Brisbane and Melbourne conferences about?
I'm presenting "Automating Operations with Machine Learning". I cover how Expedia Group is using Machine Learning to "close the loop" involved in detecting, diagnosing and remediating outages post-release. In a multi-billion dollar business, outages are very expensive. MTTR (Mean Time To Repair) has a direct effect on the bottom-line, so every second counts in resolving issues. But with millions of metrics being generated by thousands of microservices, how do you choose which metrics to pay attention to? How do you make your alerts meaningful to avoid alert fatigue and desensitisation? How do you respond to those alerts in a timely manner? I talk about how we're using Machine Learning to tackle these problems.
I want to give a shout out to Willie Wheeler who put this presentation together while he was on a two-year rotation from our Seattle office. He spent a good deal of time investing into the Machine Learning capabilities of our Brisbane office. When I first joined this project and heard about his data science approach to operations, I was impressed and asked him to put together this talk for our DevOps Brisbane Meetup earlier this year. It's a great talk because it opens us to a different way of thinking about how to provide scalable solutions to a problem that's traditionally driven by manual processes.
What are you most excited about at YOW! this year?
I've been attending Yow! since it started in Brisbane in 2008. I always enjoy catching up with old friends, making new friends, and learning new concepts. The great thing about being a software engineer is that you're always learning.
I like to think of Yow! as a few Uni subjects compressed into two days each year – a chance to sample the latest thinking and approaches from some of the world's best speakers.
Join our Tech Careers Community
Expedia Group's Career Community is a great way to learn about new opportunities and receive important job communications and updates. Sign up now!