Skip to main content
Search
Jobs
Life at Expedia Group Blog
Back to blog posts
Inclusive design is good design – Accessible and inclusive EG tools
"Inclusive design is good design: if we get this right for those who need it most, it will be more awesome for everyone." – Toby Willis
Expedia Group (EG) employees rely on third-party technology solutions like Slack to do their work now, more than ever as a means of connecting to teams, communities, systems, and workflows. As a result, we in Expedia IT (eIT) have forged relationships with dedicated partners at Slack to pursue aligned priorities that focus on enabling inclusive access to this key tool for everyone.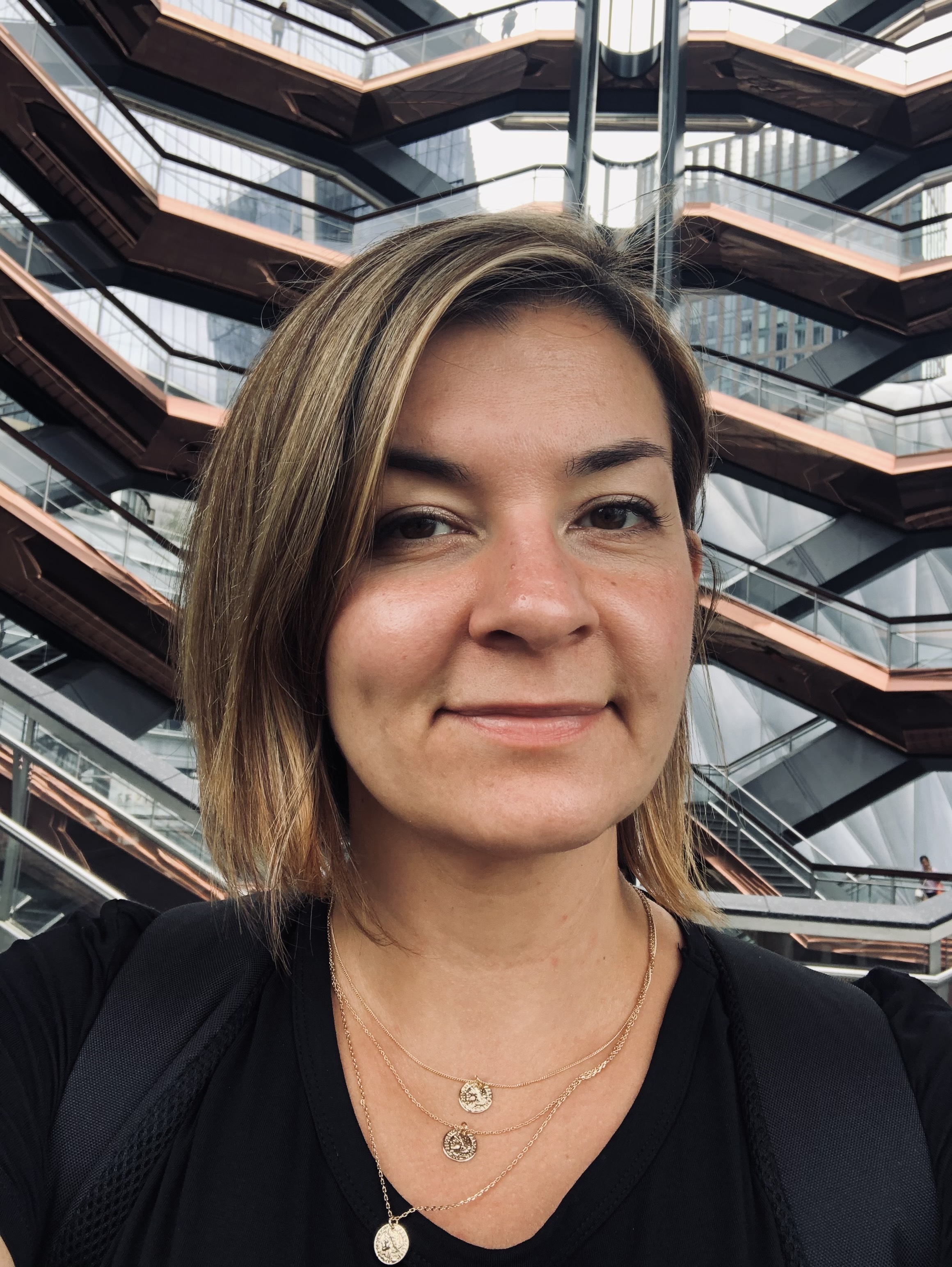 My name is Ksenia Boyer and I am a Senior Product Manager with the eIT Product team, supporting corporate systems. I support and help manage tools that enable collaboration and productivity for Expedia Group employees, including Slack. Fellow eIT Senior Product Manager, Toby Willis and I partner to ensure our colleagues, partners and stakeholders continuously challenge themselves and their vendor partners to lead with inclusion and to amplify and represent the diverse voices and needs of EG employees.
Last summer (2020), Toby was invited to speak with Slack team members after we worked closely to identify immediate opportunities to improve Slack's accessibility features while navigating and interacting with the platform through an assistive device like a screen reader.
Toby's presentation focused on the significance of inclusive design and having an inclusive mindset as a whole and how that should translate to the development and enhancements of technology solutions. He discussed the importance of ensuring representation and diversity of experiences and thinking within the workforce (i.e., hire diverse abilities) as well as in consideration of the user experience. This is the truest path toward a responsive solution that can be easily and effectively used, to its fullest extent, by all abilities.
Expedia's Customer Success Manager (CSM) at Slack, Christine shared that these teams were genuinely inspired, motivated, and grateful for the perspective and clearly understood how they are all accountable to the vision that Inclusive Design is Good Design.
This was a fantastic session that immediately spurred a shift in mindset and priorities for this key vendor and partner that Expedia Group relies on as a technology solution. ​​​​​​​​​​​​​​ ​​​​​​​From builders to tester and all users alike – diversity and representation is critical. Inclusive design is good design, for all.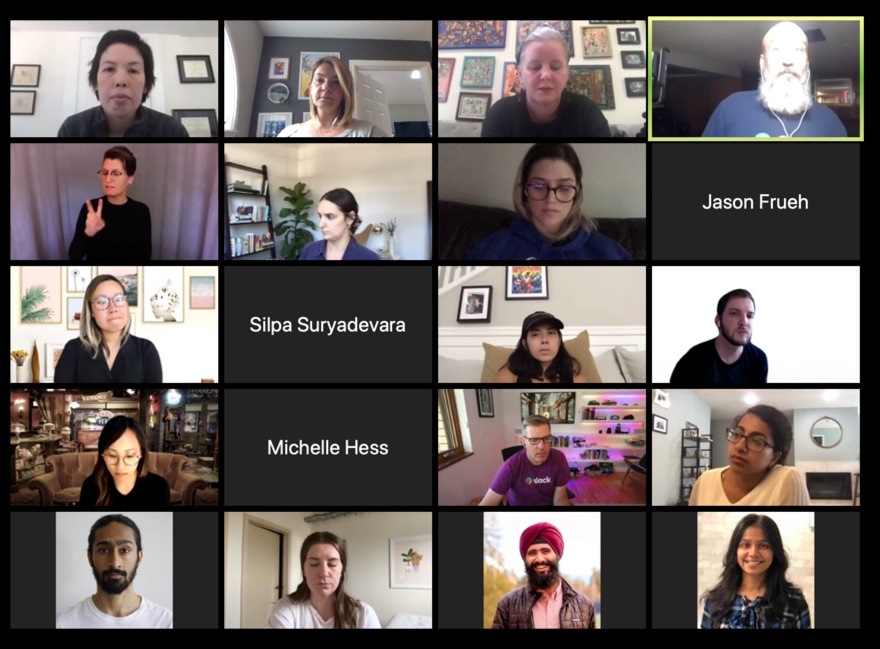 Ok, so what? Beyond the good vibes, how  has this been impactful?
Since that presentation, the teams at Slack have been even more engaged in making accessibility changes and updates to its platform. Partnering with Christine (our CSM), Slack leadership has prioritized their  ERG-Abilities (Employee Resource Group-Abilities) with executive sponsorship and oversight. They have also invested in a designated Inclusion & Accessibility product management group to oversee prioritization and concrete outcomes in this space. From what was a community-driven focus to now a core business pillar for this organization is a huge testament to our partnership with Slack as well as their commitment to ensuring that all individuals, with all abilities and preferences, can successfully engage with this tool.
In addition to pushing on greater results in the form of strategy and focus, eIT Collaboration has been instrumental in raising key, blocking issues – like how Slack previously interacted with screen readers like JAWS. Slack made critical and fundamental changes that have virtually transformed how individuals who rely on these types of assistive devices are able to stay engaged, productive, and most importantly, connected to others. At a time when the majority of EG is still working remotely, this was a key priority for our team to resolve, as quickly as possible. No one should feel disconnected from their team(s) and worse yet blocked by the very tools that are meant to be that connective fabric.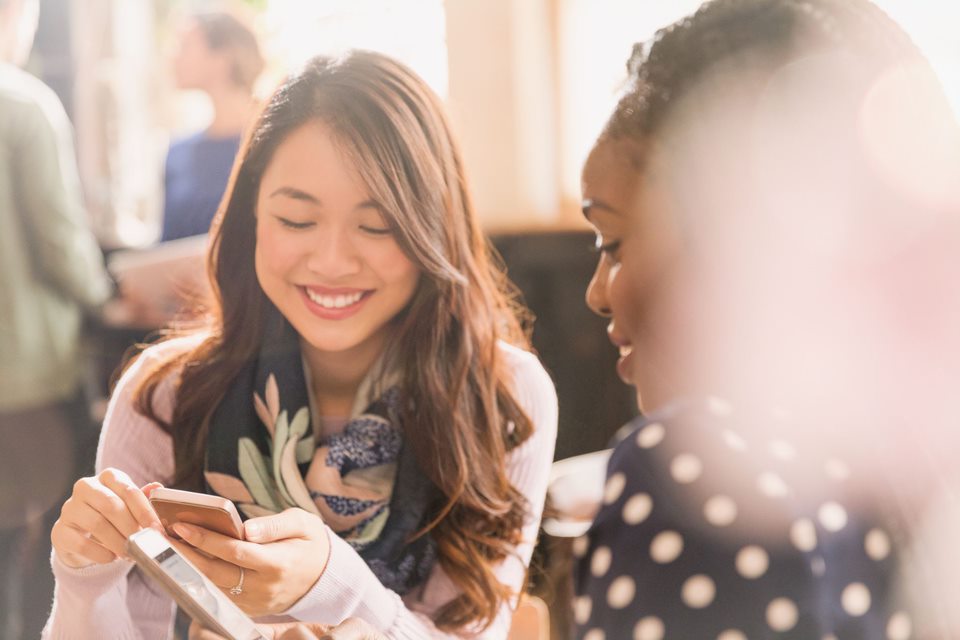 What's next?
The Slack team continues refining and transforming foundational emerging features to ensure inclusive and accessible experiences for all.
Beyond assistive devices, this partnership – between EG and Slack – is also focused on amplifying best practices and cultural awareness for how we can all become better allies.
Expedia Group leadership and People Team, led by the Accessibility Inclusion Movement (or AIM) are focused on ensuring greater access and support for communities that may identify as part of or relate with folks that are considered neurodiverse.
These efforts strive to reduce the noise, help bring about focus and highlight personalized experiences.
Some of these features include:
The ability to switch off animated images and GIFs, simplify how emojis appear,
The ability to add Alt Text to user uploaded images and announce the Alt Text on screen readers.
Read all unread messages and threads across all workspaces (without having to first navigate from one workspace to the next which may create confusion and frustration in not finding the "right" message)
And the list keeps growing! Toby and I along with our broader eIT team partnering with other key vendors the EG employees rely on to establish the same rigor and joint roadmaps to first reduce, then all out remove friction that prevents all employees from fully utilizing the toolset provided to them. The dedication and commitment of the team of teams behind the tool is truly inspiring, not just because of the feature set and usage of today but the futuristic yet realistic potential of tomorrow.
__
Join our Talent Community
We're looking for outstanding talent to join us on our mission to power global travel for everyone, everywhere. By joining our talent community, you'll have exclusive access to our latest opportunities, events, interview advice, and global insights from our Expedia Group leaders. Sign up now!