Skip to main content
Search
Jobs
Life at Expedia Group Blog
Back to blog posts
Introducing BEAM: Black Expedia Allied Movement at Expedia Group
Part 6 of 9 in our "Meet our IBGs" Series
Celebrating Black history, this month and beyond
February marks Black History Month in many regions, including the U.S. and Canada. This month and every month, our Black Expedia Allied Movement (BEAM) IBG proudly celebrates the global contributions of the Black community while also empowering employees and allies. Our IBG is utilizing this month to honor the influential leaders and visionaries who live life on their own terms and recognize the advocates who find ways to give back to their communities and future generations.
This commemorative month dates back to 1926 when it was initiated by Dr. Carter G. Woodson, a noted author and historian. In 1976, U.S. President Gerald Ford officially recognized February as Black History Month, calling upon Americans to "seize the opportunity to honor the too-often neglected accomplishments of Black Americans in every area of endeavor throughout our history."

Mission and Goals 
Black Expedia Allied Movement (BEAM) works to cultivate the contributions of the Black community while empowering employees to educate, advocate, collaborate, and pay it forward. The IBG is focused on raising awareness for the diverse experiences and perspectives of our employees and travelers, with programming focusing on the importance of representation, and ways to be a strong ally.
BEAM is critical to EG's work to advance diversity and inclusion in the workplace with goals including
Increase the number of Black leaders at Expedia Group "We see a vast disparity in race and ethnicity data shared for the U.S .and know this extends globally across EG. We want to help Black employees access leadership roles, wherever they are located." – BEAM leadership team
Raise Black profiles amongst the global professional community "We want to break systemic racism by helping the Black communities across the world, beyond our roles at Expedia Group." – BEAM leadership team

Celebrating Black History Month
BEAM has so much in store for our employees this month to showcase diverse perspectives, while also highlighting our shared experiences and celebrating the global contributions of the Black community within EG and beyond.
BEAM Executive Sponsor, Jeff Hurst, kicked off the month's celebrations with a few words:
"The contributions of Black people are often excluded from many history books. It's fair to say, history is incomplete and biased if any one segment of society is excluded or minimized. This is why observances such as Black History Month—in North America and all parts of the world—are so important, to celebrate the known and unsung heroes and contributors who aren't broadly acknowledged."
Jeff will be moderating the EG Black Leaders Panel Discussion featuring several leaders within EG. They'll share about their career journeys as people of color and how EG can better support employees and travelers of color.

BEAM has also put together a Black Travel Itinerary Contest for Expedia Group employees and is giving the winners travel dollars. They are looking for the most creative Black experience travel itineraries centered around destinations, activities, and celebrations focused on the Black community, experience, and history. Wrapping up the month is an intersectional event hosted by BEAM along with our PRIDE (Expedia Group LGBTQIA & allies) IBG. "The Joy of Travel" is a roundtable discussion of travel through the prism of race, gender identity, and sexuality.
Introducing some of our BEAM members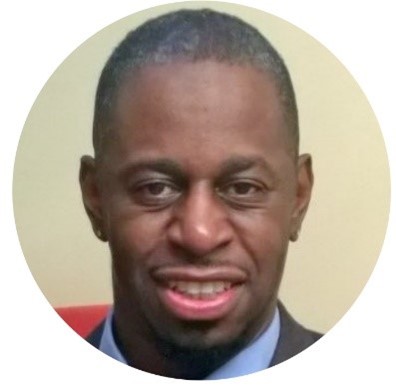 Kevin Brown – Incoming BEAM Global President
"At BEAM we are striving to create a community that not only promotes the black culture, but also, creates a safe space for Black Expedians and Allies to gather and engage on topics that inform, drive individual and community growth, grow our personal networks and create opportunities for career development. We strive to help our members become the best version of themselves while also making Expedia one of the best companies to work for in the Travel industry! I probably would not be in a leadership position today if it were not for my active participation in BEAM. I have taken full advantage of all BEAM had to offer and I look forward to sharing the same opportunities with all of our BEAM members during my term as Global President." – Kevin, Principal Program Manager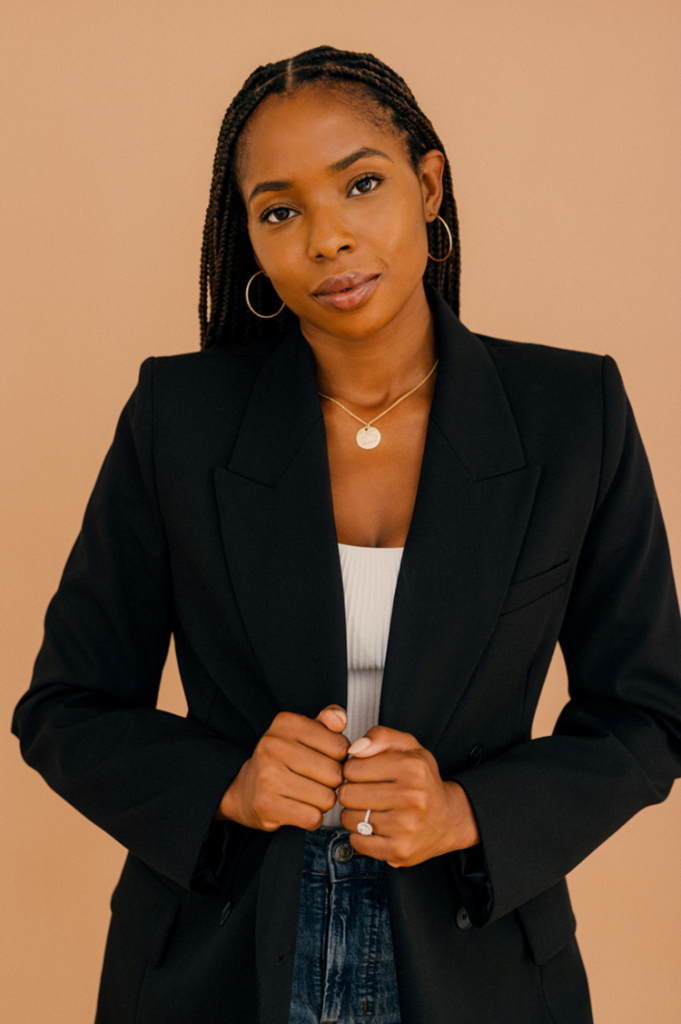 Kira West – Incoming BEAM Global Vice President
"Bringing your full self to work when you're a Black woman can be intimidating although it is so important. I've struggled with this throughout my career, but I've found BEAM to be a safe space for inspiration and support along the way. We've spent so much of our time over the past few years looking back at the challenging history Black people have faced in America I'm excited to lean deeper into all of the joy as well as we celebrate Black History Month in 2022" – Kira, Marketing Program Manager, Inclusion & Diversity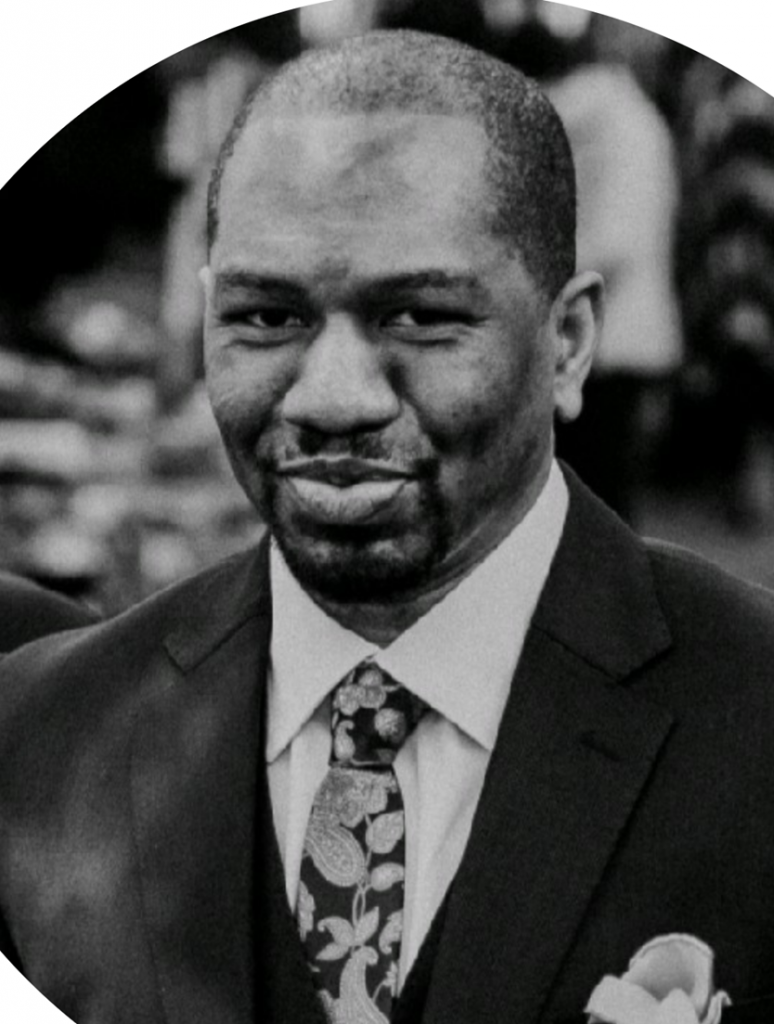 Iko Akoh – Incoming BEAM Global Development Chair
"The Black Expedia Allied Movement (BEAM) exists to champion the contributions of black Expedians, facilitate professional development / advancement and support the welfare of our members. To this end, Black History Month is a highly important event, representing an opportunity to highlight the phenomenal achievements of forebears such as Mary Seacole, Samuel Coleridge-Taylor or Gladys West and indeed to celebrate centuries of black contributions to the world. This event elevates awareness of black brilliance and is another reminder of our limitless potential; this is the very essence of BEAM. It is my great privilege to join the leadership team and partake in this great work." – Iko, Senior Data Scientist for Product Analytics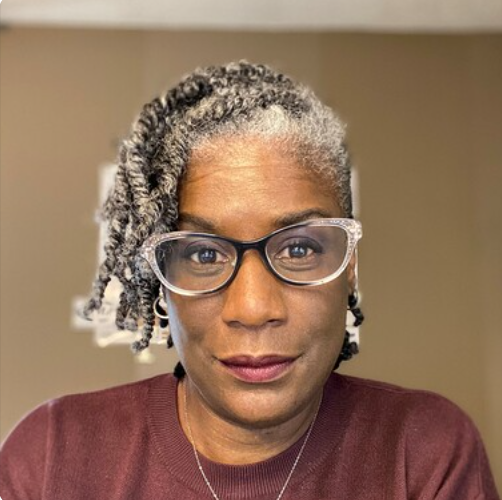 Thais Thompson – Incoming BEAM Global Communications Chair
"I have been honored to work for many companies in my career in which I utilize their product or service in my day-to-day life. Companies such as The Home Depot, General Electric Co., and Cisco and now Expedia Group, my travel "go to"! This leads me to my free time activities – you guessed it – Travel! I believe Travel is a force for good and for Everyone! Here at Expedia through our inclusion and diversity groups, we want Everyone to experience that force of good regardless of the manifestation: Travel, Career, or personal endeavors." – Thais, Indirect Tax Manager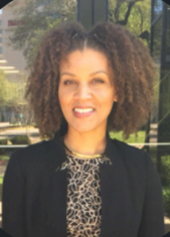 Jennifer Moore – Incoming BEAM Regional Chair – East Coast
"Black History Month, for me, is a time for us to delve deep into what it means to be black in America. It is true that Black Americans have had to overcome many things in America, however, February is a month to not only point out where we came from, but to also celebrate all that we have achieved as a community and the excellence that we are continuing to strive for." – Jennifer, Associate Market Manager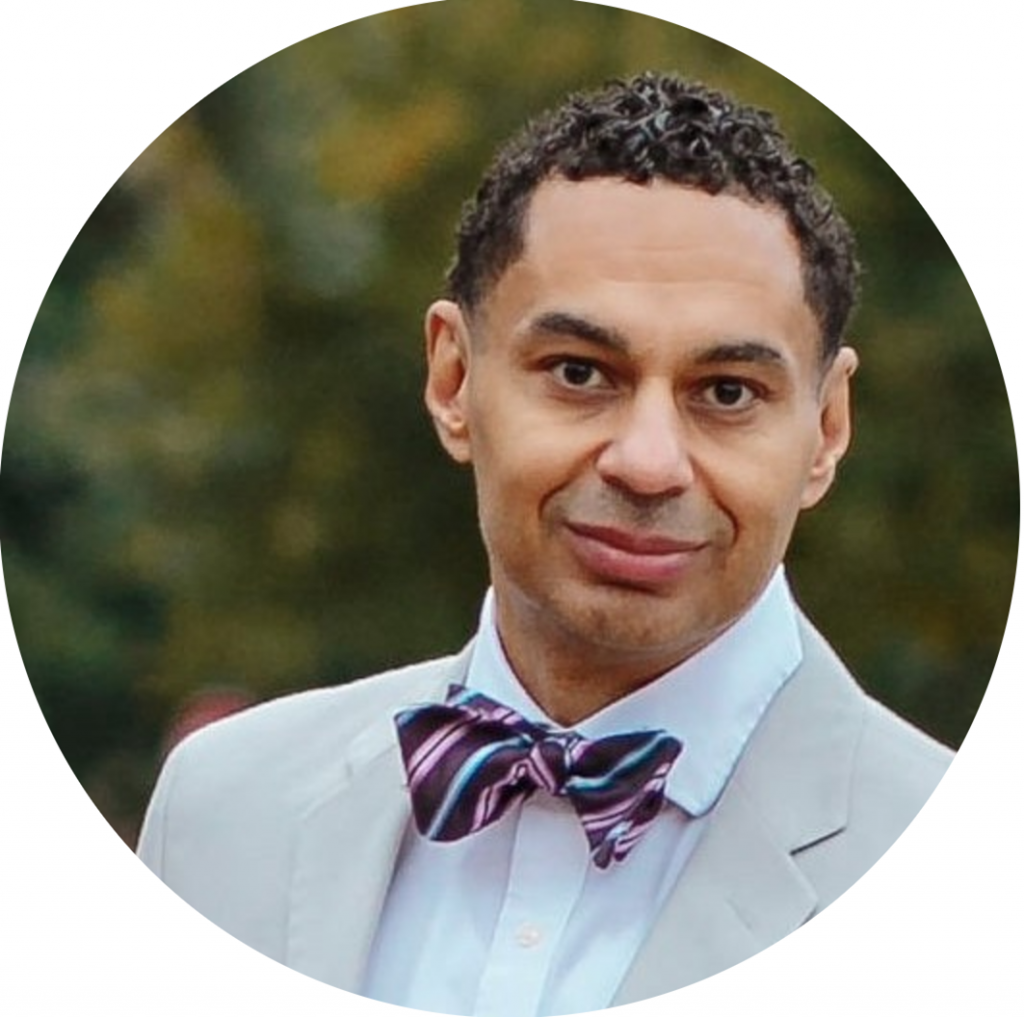 Jesse Nubie – Outgoing BEAM Global President
"Black History Month is a time of both reflection and celebration. Reflecting on our history and the struggles and hardships our forefathers endured to survive and thrive. During the reflection remembering the countless contributions we made not only to our people but society at large. Celebrating how far we have come but also how far we continue to go and the continued impressions we make in every aspect of life." – Jesse, Director of Americas Travel Support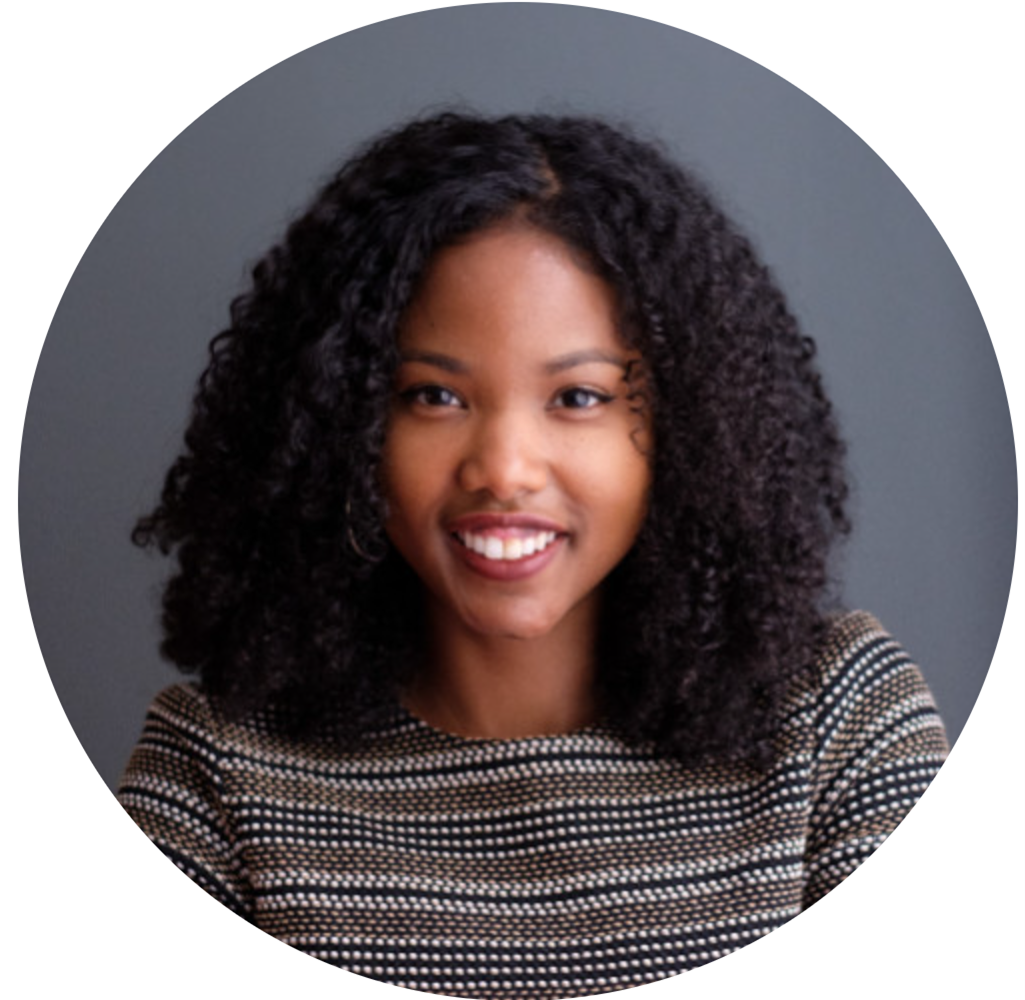 Leah Wade – Outgoing BEAM Global Events Chair
"Black History Month is a time for all of us to come together and honor & learn from the rich legacy, culture, history, and achievements of Black people. Whether we take that time in February like we do in North America or October like we do in Europe, I'm reminded of just how far we've come and inspired by those who continue to take us even farther." – Leah, Hotel Account Manager
Events 
BEAM hosts events, activities and offers volunteer opportunities all year long for the EG community. See a few examples below.
George Floyd Day of Remembrance:
Expedia Group, in conjunction with BEAM, encouraged a no meeting time block to coincide with the Celebration of Life for George Floyd occurring in Minneapolis.
BEAM encouraged watching the celebration via livestream where available or participating in virtual activities from the George Floyd Memorial Foundation.
Expedians were given several resources to be able to practice allyship for the Black community, as well as were encouraged to conduct team discussions, join and/or support the goals of BEAM and participate in George Floyd Memorial Foundation's virtual activities.

Afrotech:
BEAM gave the opportunity to 15 Expedians to attend Afrotech 2021 where they were able to connect with a global community of 20,000+ Black tech innovators during a series of digital events filled with dynamic programming on emerging trends, networking opportunities with industry leaders and conversations with top tech recruiters.
Hear from EG Software Development Engineer II, Vincent Battaglia, about his experience attending Afrotech 2021 here.
Expedians volunteer to work with high school students from Code2College on three career development topics that entail: virtual cover letter workshops, virtual resume workshops and virtual networking workshops.
Expedians volunteer to work in partnership with this K-12 program that provides activities to help students discover firsthand how engineering and technology relate to the world around them and discover the excitement of academic excellence, leadership, technical development and teamwork.
Timeline for our IBG Series
Join our Talent Community
We're looking for outstanding talent to join us on our mission to power global travel for everyone, everywhere. By joining our talent community, you'll have exclusive access to our latest opportunities, events, interview advice, and global insights from our Expedia Group leaders. Sign up now!