Skip to main content
Search
Jobs
Life at Expedia Group Blog
Back to blog posts
It's on the way to London….
Sam Howell | Ops Specialist in Austin
We spend a lot of time together in the office – more time than we do with our real families and bleisure trips like these give us the opportunity to forget about the challenges we work to solve day-in and day-out and just enjoy each other's company. The thing I love most about coming together with our Vrbo family is to cut loose and connect with one another on a human level. I first learned the term bleisure upon my application and acceptance to Vrbo's Product Academy in London.
I quickly decided that I wanted to take advantage of the opportunity to travel abroad for work and knew that some of my work friends were also applying, so I started by talking to Arin Bryan since her Learning & Development team put on the event.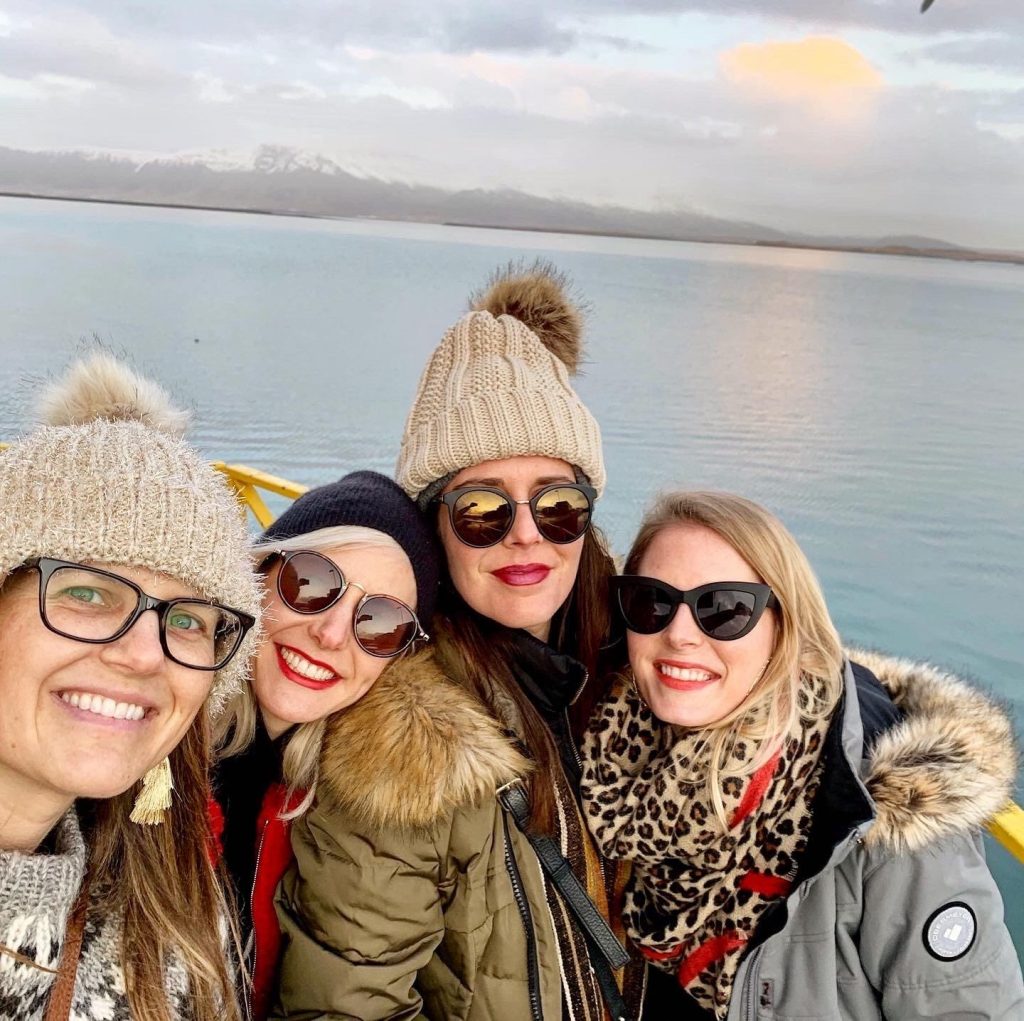 Our first task was to find a place that neither of us had ever traveled to before. This is a lot harder than you would imagine! We each made our list of top places to visit close to London like Germany Christmas markets and the Italian coast, and compared for overlap of past visits and dream destinations. Not long after we started the process, we heard Martta Howard was looking to make a #bleisure stop on the way to London as well. Known around the office for her amazing itinerary planning skills, we were excited for our group to grow. Adding in a third list of destinations to compare complicated the puzzle a bit. After some deliberation around flight times from London, the number of stops required, and weather considerations, we settled on using our ~60 hours of exploring time to visit the wondrous land of Iceland.
With a tight timeline on the ground and only 6 hours of daylight each day, we set out to plan our perfect trip. Just as we were searching for the perfect Vrbo to live like locals, our fourth member Jessica Nicolet signed up to join our group. Sharing an even quarter of costs on our rental car + gas, accommodations, and groceries made our trip costs very accessible.
The rest of the "bleisureful" trek is revealed below.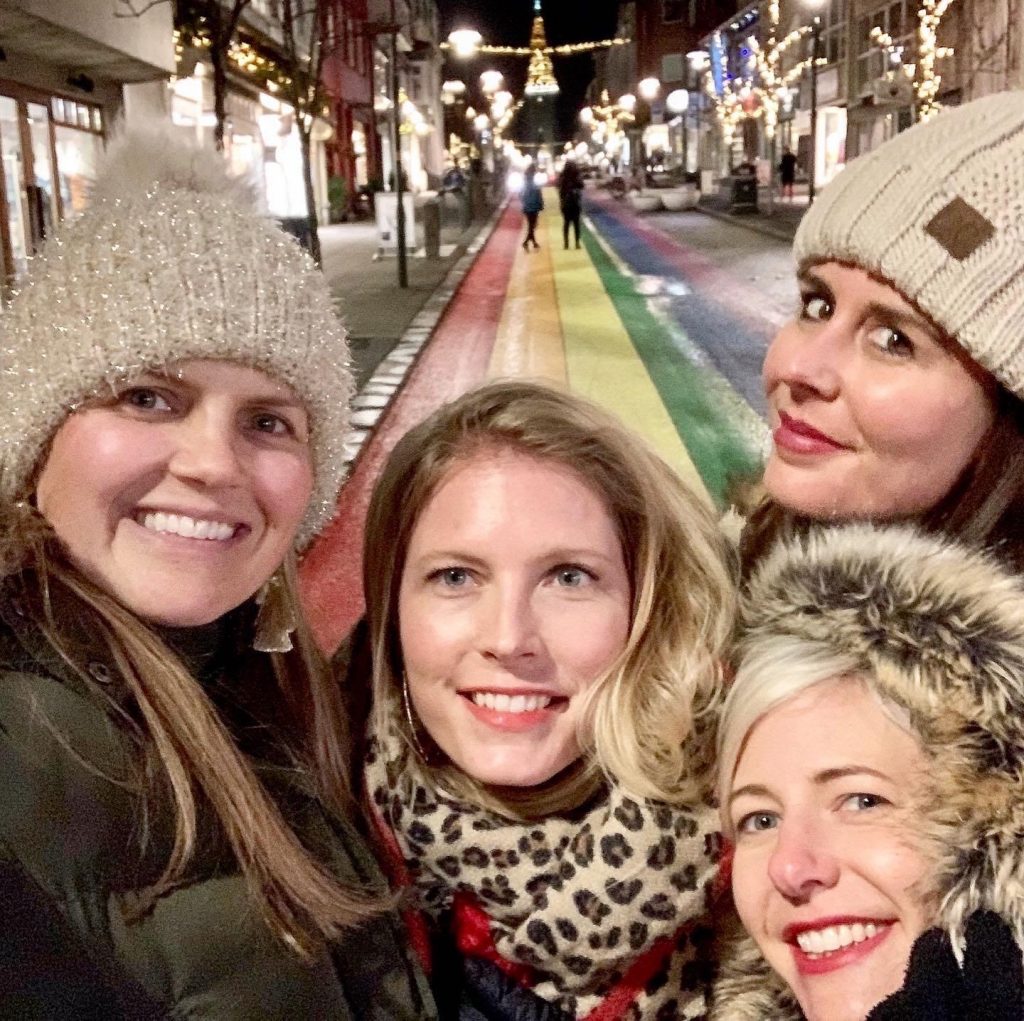 Jessica Nicolet | Executive Assistant in Austin
The #1 item on my bucket list for the past 15 years has been to see the Northern Lights! When I heard Iceland was the chosen destination and that a handful of my favorite colleagues were already signed up to go, there was no doubt in my mind that I was not going on this trip.
Unfortunately, the weather did not want to cooperate with my hopes and dreams of seeing the aurora, but all that aside, I had the trip of a LIFETIME and left with a few unforgettable takeaways.
Last names: The Icelandic surname naming convention is different than most other naming systems in the modern Western world. The systems are not based on family names and generally a person's last name indicates the first name of their father followed by -son ("son") or -dottir ("daughter"). I would be Jessica Dandottir!
Horse facts: The Icelandic horse is the only breed of horse in Iceland. Icelandic law prevents horses from being imported into the country and exported animals are not allowed to return (for disease control). The Icelandic displays two gaits in addition to the typical walk, trot, and canter/gallop commonly displayed by other breeds. The oldest Iceland horse reached the record age of 56.
Favorite bleisure moment – dinner night in the VR: Martta can throw down in the kitchen! I am much better at pouring wine (not Brennoven) and clean up duty.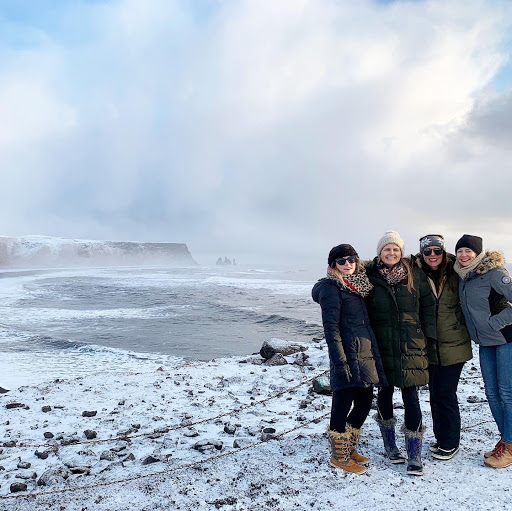 Martta Howard | Product Operations in Austin
Iceland's not a cheap destination so splitting the cost of a Vrbo and making the most of Icelandic happy hours were a big part of making our trip budget-friendly. This allowed us to splurge on traditional Icelandic experiences like enjoying the thermal waters in the Blue Lagoon and indulging in the great Reykjavík shopping on Laugaveger.
The weather played havoc with our original plans – we had perfect sunsets, bucketing snow, sideways sleet and hail under blue skies. Having the car and flexible plans allowed us to make the most of our time and we've all vowed to return so we can actually finish the Golden Circle route! On the upside, the cold weather also allowed me to deem my new hand knit Icelandic sweater as absolutely necessary. I was indeed very thankful for it as we trekked across black sand beaches, visited hidden waterfalls and strolling through town. After such a high adventure trip, it was great to return to work and "relax" with the routine office schedule!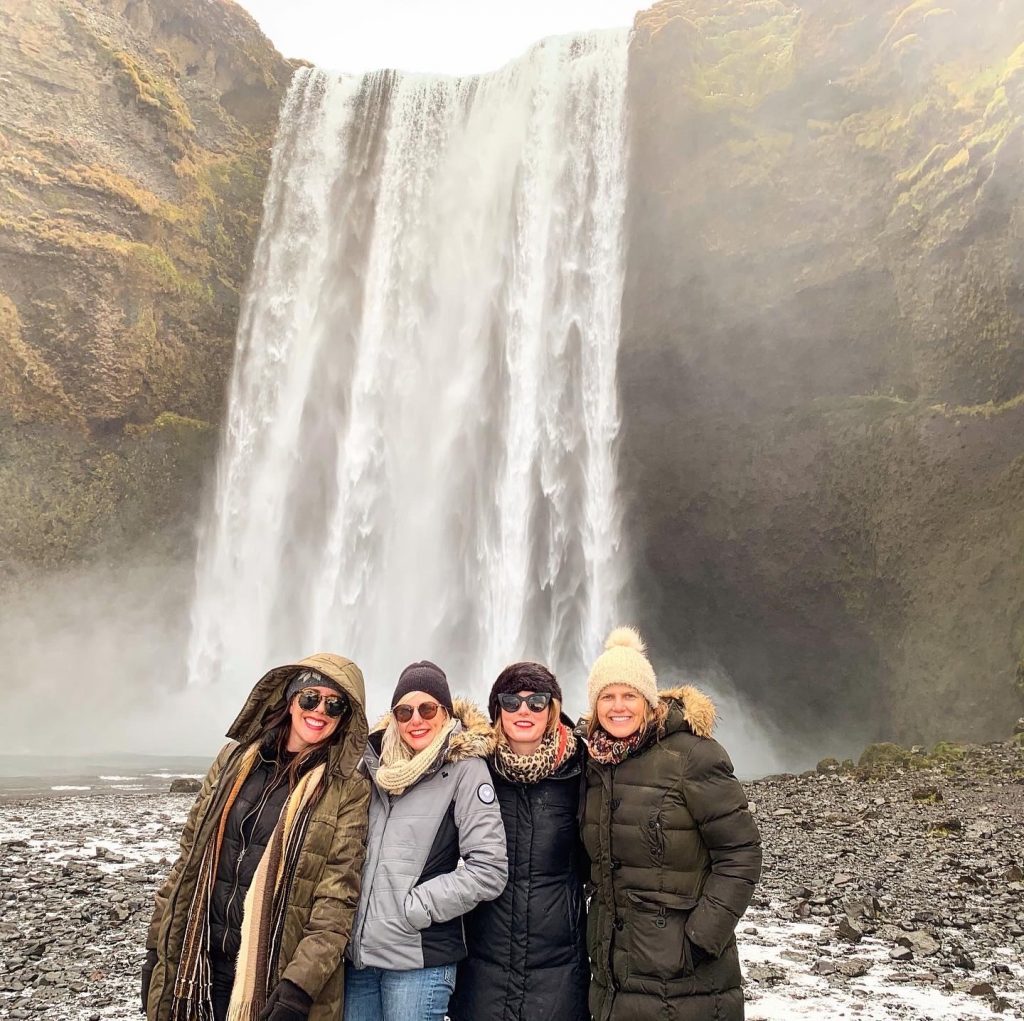 Arin Bryan | Learning and Development in Austin
When Sam reached out about tacking on a trip to our upcoming London business travel, it took me about 2 seconds to decide, "YES I'M IN". What Sam didn't know is that a leisure trip was already on my mind but I knew it would be 10 times better to do it with other coworkers so I didn't have to be galavanting on my own. Here are some of the highlights:
The Blue Lagoon really is all it's cracked up to be – this was such a relaxing, fun way to start our trip. We stayed warm in the blue lagoon hot springs until we had pruney fingers, many laughs, and experienced the authentic, goopy facemasks that left us feeling rejuvenated.
The Black Sand beach is both beautiful and slightly scary – Sneaker waves cause dangerous and unexpectedly large waves to randomly sweep the beach. Luckily, there are signs and plenty of space on the beach far enough away from the water to enjoy the black beauty and incredible ocean views. This was truly my favorite landscape view from our adventure.
Bleisure trips are a great way to build lasting friendships – I'm lucky to work with such great people and spending vacation time with these 3 smart, adventurous women was truly a pleasure. After the trip when we parted ways for different hotels in London and put our heads fully back into work, I realized I went through a tiny bit of withdrawal from being all together in our homey Vrbo in beautiful Iceland.
Tacking on a leisure trip to a business trip may be one of the best-kept secrets. Even better when it means "drinking our own champagne" to experience our travel products. We had fun creating a Trip Board on Vrbo.com to look at various vacation rental options and the one we chose turned out better than we could have expected – heated bathroom floors are now a must on my list for vacation rentals in Iceland! Until the next bleisure trip, I'll be reliving the memories of our fun quick trip to Iceland!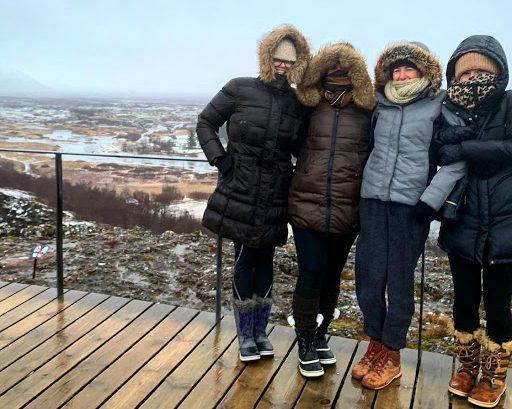 Join our Careers Community
Expedia Group's Career Community is a great way to learn about new opportunities and receive important job communications and updates. Sign up now!